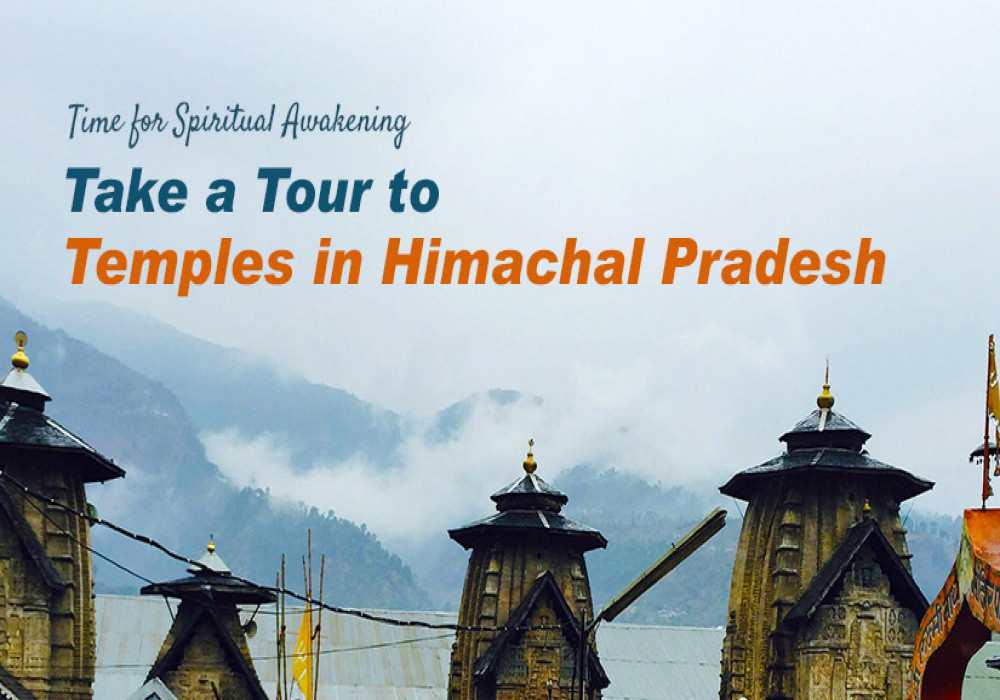 Top 10 Significant Temples of Himachal Pradesh
The Land of Gods, Himachal Pradesh is famous for many significant temples in India. Also famous as Dev Bhoomi, it indeed is a little piece of heaven where Gods chose to reside. This sacred land is a shelter for many celestial beings and has an intriguing mythical past.
One of the most significant mythological fables that are attached to many temples says that grief-stricken Lord Shiva was performing Tandava by carrying the corpse of his beloved, Goddess Sati. In order to stop the destruction, Lord Vishnu emerged and slashed Sati's body in 51 parts and a few parts of her body fell at various places of Dev Bhumi. These places are famous as Shaktipeeths and hold strong religious significance in Hindu culture.
These sacred shrines behold beauty from ancient times that attracts pilgrims from all over the world. If you wish to seek spiritual awakening, a Temple tour to Himachal Pradesh would pave your path for the most profound journey of a lifetime.

10 Famous Temples Of Himachal Pradesh
Adotrip would take you closer to your spiritual self and enlighten you with mythical and engrossing stories of the most revered temples in Himachal Pradesh!
1. Maa Chintpurni Temple
This majestic Chintapurni temple is a major pilgrimage center and one of the Shaktipeeths in India that is located in Una district, Himachal Pradesh. According to mythology, Lord Shiva carried the corpse of Sati and as he was wandering around in sorrow, the parts of Sati's body fell at different places and these places were named Shaktipeeths. It is believed that it was at this place where Sati's feet fell and since then a large number of devotees from different parts of India turn up to worship at the lotus feet of Maa Chintpurni.

Legends state that this pilgrimage came into being after the goddess revealed herself to Pandit Mai Dass, who was a dedicated devotee. Mai Dass built the temple around Devi's Pindi. Another fable attached to this religious site is that the Goddess sacrificed and chopped off her head to appease the bloodthirst of her companion. Maa Chintapurni also symbolizes self-sacrifice, as she sacrificed her head to serve her beloved.
2. Jwalamukhi Temple
Jwalamukhi Temple is situated in Jwalamukhi town, 35 km south of Kangra valley in Himachal Pradesh. The revered shrine is dedicated to Jwalamukhi - the Flaming Goddess who is also known as the Goddess of Light. According to mythology, Sati's tongue fell off the corpse at this site. The sacred temple was built by Raja Bhumi Chand Katoch of Kangra, who was a great devotee of Goddess Durga after he dreamt about this place. The dome of the temple is made of gold and the door is made out of silver plates. The great Mughal Emperor, Akbar visited the temple after hearing about perpetually burning flame.