Lord Ganesha is considered as one of the major deities in our culture. He is referred to as the "Vighnaharta" or the remover of obstacles.
His enormous Maya is such that generally before indulging in any positive activity a Ganesha Puja is conducted in our culture.
Also Read: During this festival, deities go to heaven for a short period of time
He is one of those Gods who is also considered as an epitome of good luck, joy and happiness. Ganesha Chaturthi is a festival which has gained an immense significance in our culture over time and the reasons for this lies in both our history, myths and legends. Celebrated with an amazing sense of grandeur on this day people can be seen bursting with ecstasy and joy within. This place is more like a very grand fiesta of Indian cultural ethos as it involves a lot of rituals and customs to please the Lord.
The Suppressing History Of India
If we see this historically, then Ganesha Chaturthi can be traced back to the Mughal-Maratha wars as well as during the time of Indian freedom struggle which was the time of Lokmanya Tilak. He stood with the decision for Sarvajanik Ganesha Utsav in his own newspaper Kesari. During both these times, the idols of Lord Ganesha were used as a motivational factor to boost the confidence of Indians to fight against the Britishers and Mughals.
Furthermore, he is also considered to be the God who successfully bridged the gap between Brahmins and Non-Brahmins as he is worshipped in both the communities with an equal amount of divine reverence.
The Relevance As Per Rigveda
The earliest records of Lord Ganesha can be traced back to the Rigveda which fundamentally implies him to be seer among the seers. This is no hidden fact that Ganesha is known for his knowledge and wisdom. Lord Ganesha is also referred to as Gananam Pati which means he is the supreme lord who presides over all the form of creations.
Major Attractions Of Ganesha Chaturthi
On the auspicious occasion of Ganesha Chaturthi, the idols of the Lord are installed in the houses of people. During this period which stretches to around 10 days, he is offered with a lot of delicacies, flowers and also his favourite modaks.
The whole country celebrates this festival with great zeal owing to which grand processions are carried locally on the streets. People go crazy by singing, dancing welcoming the Lord. And it is on the 11th day, the idols are immersed in the nearby water bodies bidding the Lord goodbye and asking him to come again the next year.
Best Places To Experience Ganesha Chaturthi
Ganesha Chaturthi is celebrated with great zeal all across the country. However, there are some states and cities where this festival is celebrated with great enthusiasm like Mumbai, Pune, Chattisgarh, Karnataka and many others spanning the whole Indian continent.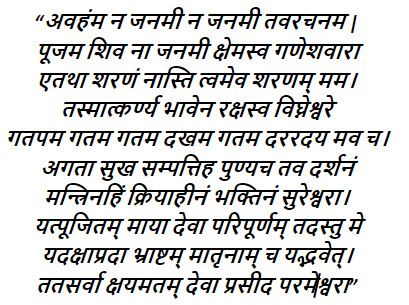 You can plan your trip and create your own route to the city with Adotrip's technically driven circuit planner. Click here