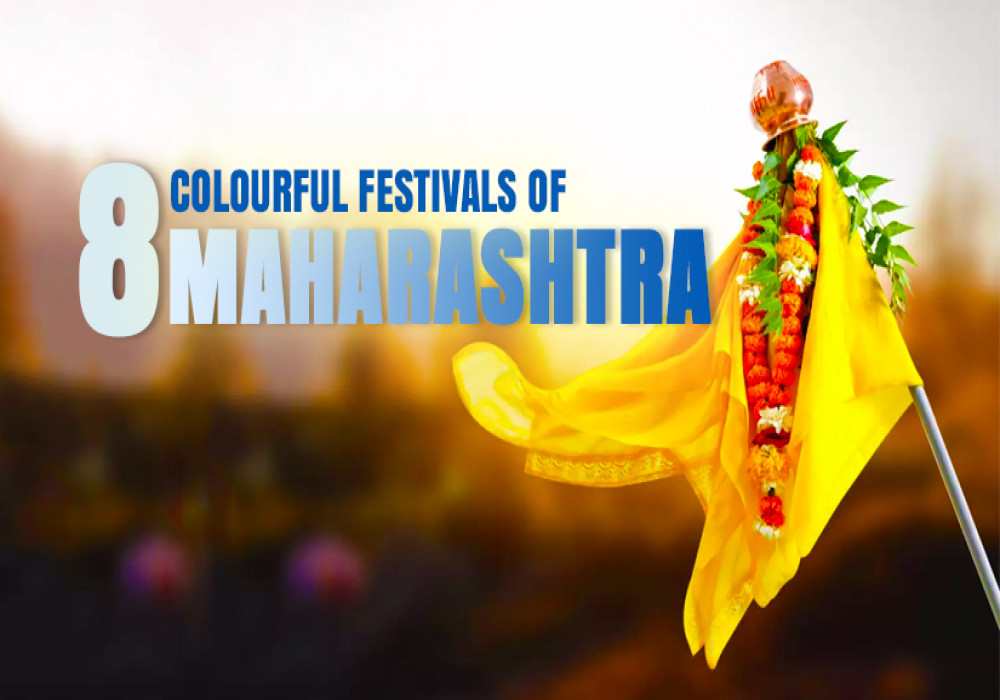 Festivals of Maharashtra | List of 8 Colourful & Electrifying Festivals
The second-most populous state in India, Maharashtra is home to people from different cultures and walks of life. Being one of the biggest cosmopolitan states in India, the festivals of Maharashtra are colourful and draw a perfect example of cultural inclusivity in front of the world. In this multicultural state, communities are seen bonding and having a gala time together irrespective of religion, caste, or creed.

From commemorating the homecoming of their favorite Lord Ganesha to the most electrifying Holi celebrations and grand Iftar parties, of course, festivals are the greatest distraction for the busy people of the state. Catch a sight of some festivals in Maharashtra that paint every street in the hues of festive spirit.
List of 8 Colourful & Electrifying Festivals of Maharashtra
These incredible festivals will definitely grab your attention. Take a dekko!
1. Ganesh Chaturthi
The most famous festival of Maharashtra, Ganesh Chaturthi is a grand festival that marks the birth anniversary of Lord Ganesha. Celebrated with grandeur, the festivity of Ganesh Chaturthi in Maharashtra goes for 11 days and brings communities together. Beautifully sculpted Ganesh idols are installed in many houses and pandals where various rituals are performed with great devotion. On the last day of the festival, the idol is immersed in a large water body and a massive procession is carried out to bid farewell to Lord Ganesha. During this procession, people are immersed in the spirit of dance and music which depicts the vibrant culture of Maharashtra.
2. Janmashtami
Another colourful and electrifying festival of Maharashtra is Janmashtami which is celebrated to mark the birth anniversary of Lord Krishna. Also known as Gokul Ashtami, the festival of Janmashtami is celebrated with great pomp and show in Maharashtra. Heartwarming rituals such as Dahi Handi is performed to honour the famous act of stealing butter by Lord Krishna.

A group of youngsters form huge human pyramids to reach up to the pots that are hung on great heights. Their attempts to break open these earthen pots filled with butter is a sight to behold. The entire state reverberates the spirit of festivity and joy during this festival that beautifully marks Krishna Leela.
3. Gudi Padwa