The hilly state in Northern India, Himachal Pradesh is a famous tourist state of India that lies in the lap of the western Himalayas. Nestling in the lap of nature, Himachal is endowed with dreamy valleys, emerald meadows, verdant forests, thickly wooded orchards, expansive pines, gushing rivers, mighty lakes, and snow-capped mountains. The capital city of Himachal Pradesh is Shimla which is famous as the summer capital of British India.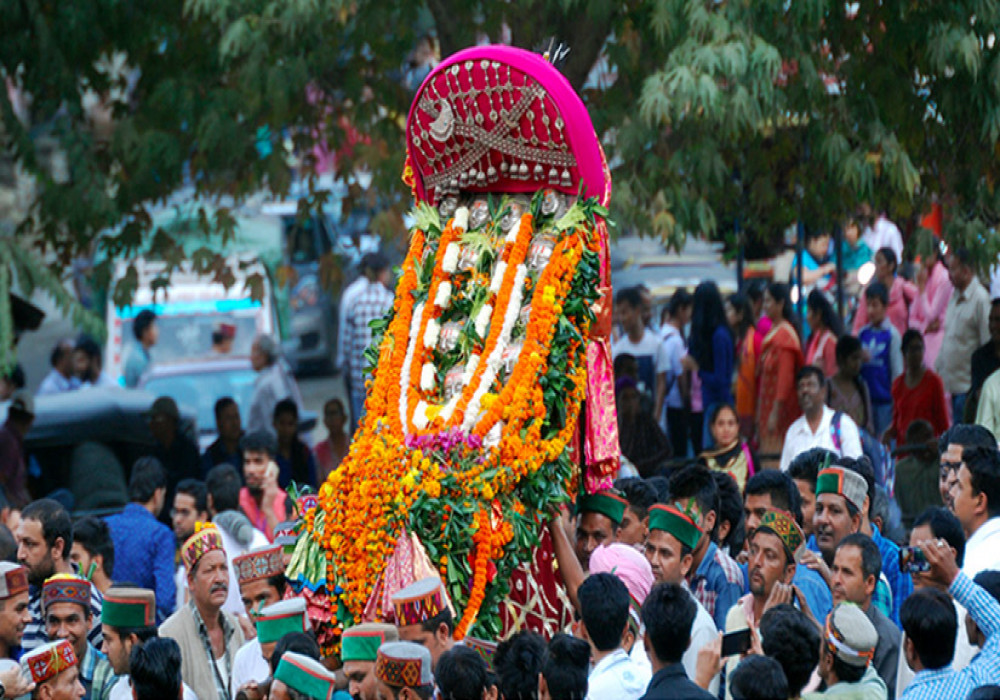 History Of Himachal Pradesh
Himachal Pradesh was inhabited since the aurora of civilization. Indus valley civilization was the first to set its foot to the hills of Himachal Pradesh in between 2250 and 1750 BC. This was followed by Mongoloids and then Aryans. Then flourished the era of dynasties, Chandragupta with his prowess took control of the republics of Himachal, and his grandson Ashoka extended his boundaries to the Himalayan region. Thakurs and Ranas reigned in the hilly terrain for a brief period until Harsha rose to power in the early 7th century. After his death in 647 AD many Rajput rulers fought amongst themselves, few moved to Rajasthan while defeated ones ascended to Himachal. Mughals reinstated their hold at the beginning of the 10th century with the entry by Mahmud Ghaznavi who first conquered Kangra. Timur and Sikander Lodi made their way to Himachal through the lower hills and fought many battles and took charge of several forts.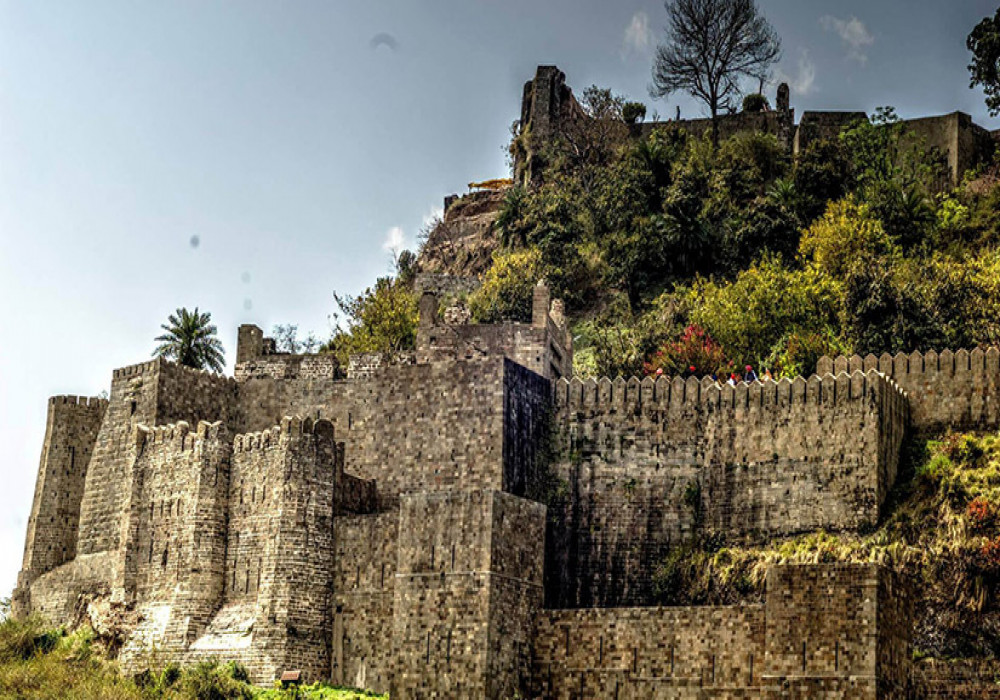 With the downfall of the Mughal dynasty, the Katoch rulers of Kangra grew up to prominence and Kangra regained independence status under Maharaja Sansar Chand who ruled for nearly half a century. Under the leadership of Amar Singh Thapa, Gorkhas from Nepal began to expand their territory and took over Sirmour and Shimla. After defeating Sansar Chand in 1806 they finally captured Kangra, however, they failed to capture Kangra fort and in 1806 Maharaja Ranjeet Singh took charge of the fort. By 1858, the region came under the British Crown. Then began the independence movement with Mandi conspiracy in 1914-15, the Pajhota agitation in 1942. Post-independence Himachal Pradesh was declared as Union Territory and later hill areas of Punjab were merged in Himachal. The State of Himachal Pradesh Act was passed by Parliament on 18th December 1970 and on 25th January 1971 Himachal Pradesh was listed as the eighteenth state of India.
Culture of Himachal Pradesh
The pristine beauty of Himachal Pradesh is not just restricted to visuals but it can also be noticed in its rich and vibrant culture. Although the state was first inhabited by the Indus Civilization, however, the Aryans who migrated from Central Asia influenced the culture of Himachal Pradesh. Himachal is largely occupied by the Hindus, however, some regions of the state such as Kinnaur, Lahaul and Spiti are strongly influenced by the Tibetan culture. The majority of people in these regions follow Buddhism. Hindi and Pahari are the languages that are widely spoken in Himachal, however, Sino-Tibetan language is spoken in the areas that are close to the Tibetan Border.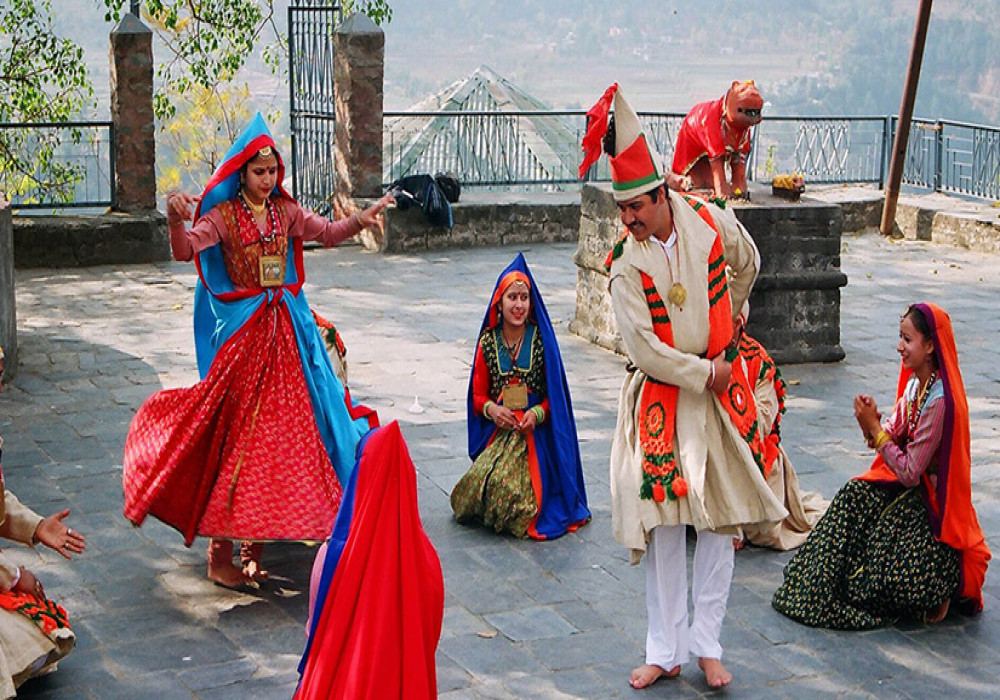 The most dominating communities of Himachal Pradesh are Brahmins, Rajputs, Rathis, Choudharies, Kannets, and Kolis who contribute to 96% of the total population of the state. Remaining 4% are Gujjars, Kinnars, Gaddis, Tanolis, Lahaulis, Pangawals who belong to the tribal communities of Himachal. Few of these communities are nomads. People of the state are extremely religious-minded and there are plenty of Temples in Himachal Pradesh that hold great religious significance. Boasting a plethora of revered temples of India, Himachal Pradesh, therefore, is famous as Dev Bhumi. The hilly region of Himachal is considered to be an abode of Lord Shiva and Goddess Parvati. Natives of the state are warm-hearted, cordial and respectful. Their primary occupation is agriculture, forestry, horticulture or pastoralism.
Art and Handicraft of Himachal Pradesh
The art and handicraft of Himachal Pradesh are vivid, diverse, and exquisite. Famous for craftsmanship, the art culture of the state can be best witnessed in intricate paintings, exquisite handlooms, elaborate woodwork, unique metal products, woven carpets, stonework, leather goods, and whatnot. Himachali caps, silk and muslin embroidered handkerchiefs of Chamba, classic thangkas are the most elegant and charming souvenirs of Himachal. Pahari paintings are a display of unique flora and fauna of the state and the artists often depict the life of Lord Krishna through their paintings. Handloom products such as shawls, blankets, carpets, etc are strongly influenced by Tibetan patterns. Basket weaving is another common craft of Himachal that is extensively designed by the weavers of the state.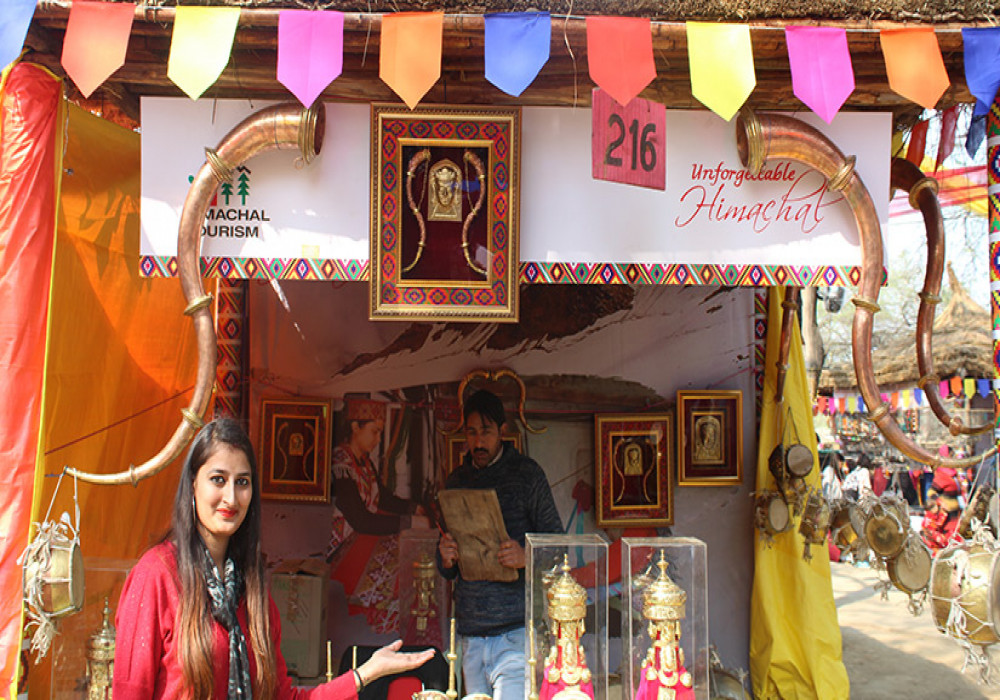 As the state is rich with trees such as pine, walnut, chestnut, mulberry etc; the wooden craft is widely practiced. Items such as trays, toys, utensils, sticks, etc can be seen in local markets of Himachal. Tibetan markets of Manali, Shimla, Dharamshala, and McLeodganj are best for shopping typical Himachali handicrafts. Also, famous for unique art forms, Himachal offers a joyous experience to the tourists. Losar Shona Chuksam in Kinnaur, Burah dance in Sirmour, Shunto in Lahaul and Spiti, Naati in Kullu, Dangi in Chamba are some of the popular dance forms of Himachal Pradesh. Folk songs of Himachal are associated with religion, customs, and harvest. Some of the best-known folk songs of Himachal are Ainchaliyan, Dholru, Soohadiyan. With the intervention of the state government, the authentic art culture of the state stays well preserved.
Food of Himachal Pradesh
Himachal Pradesh is endowed with natural splendors, diverse cultures, and delectable cuisines. Food of Himachal Pradesh is a tasteful blend of fresh produces and aromatic spices. Himachal Pradesh produces the finest quality of Basmati rice which is also the staple of the state. Freshly grown vegetables, fruits, and local leafy greens are in abundance in the lower belt of Himachal while as you move upwards, meats and grains take over. Dham is a traditional festive meal of Himachal that is prepared by Botis, the Brahmins Chefs from Kangra. Patande is a unique version of pancakes which is a popular breakfast dish of Sirmour district. Babru is a popular snack which is the Himachali variation of kachoris. Sidu is a distinct bread that is usually savored with mutton or daal. Chana Madra is white chickpeas cooked in the gravy that is a very popular gravy dish of the state.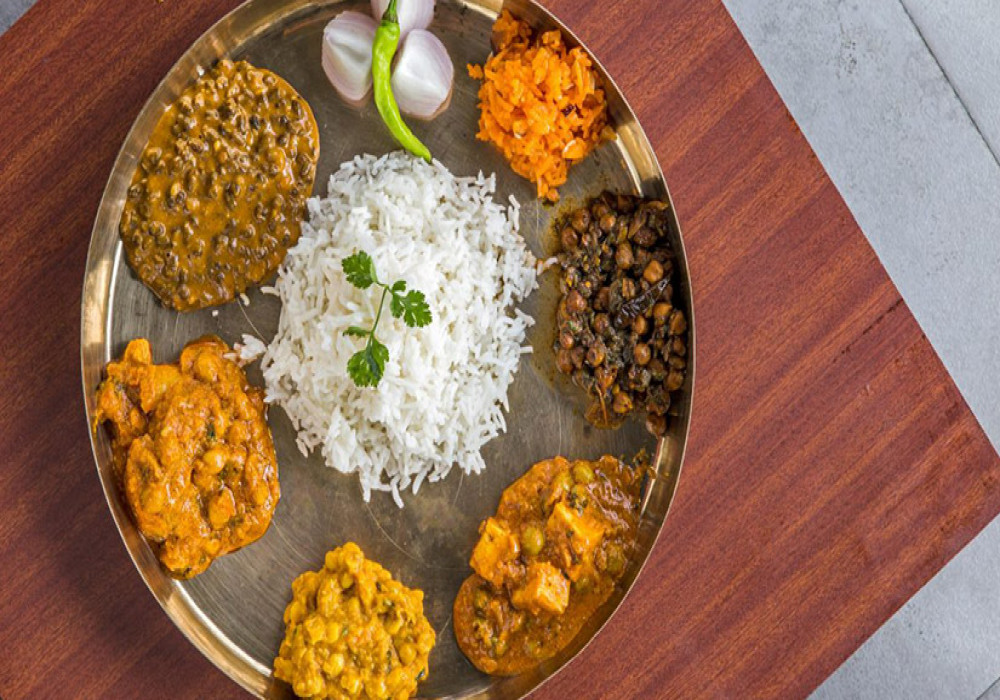 Some more popular vegetable preparations of the region are Auriya Kaddoo, Mash daal, Sepu Vadi, and Gucchi Mattar that are delectable and aromatic. Tudkiya Bhath is a rich and spicy rice dish. Bhey is a unique dish made from the lotus stems. Chha Gosht is a Himachali mutton dish with a distinct flavor. Kullu Trout and Chamba Style Fried Fish are a much-loved fish delicacies from Kullu and Chamba respectively. Pahadi Chicken is the simple-to-cook chicken gravy of almost every Himachali kitchen. Mittha is a local dessert of Himachal Pradesh. Akotri is a regional specialty of the Northern Hills. Himachali or Pahari cuisine has a unique aroma and flavor due to the low flame cooking technique and usage of yogurt and cardamom.
Things to Do in Himachal Pradesh
Each area of Himachal Pradesh has its own charm due to diversified natural features, cultures, and customs. The state offers immense travel opportunities to its tourists and the Best Things To Do in Himachal Pradesh includes exotic activities, sightseeing, trekking, temple tour etc that are mentioned below:
Exhilarating adventure sports in different parts of Himachal Pradesh.

Dodge the currents while river rafting in Kullu and Mashobra.

Enjoy the soulful experience of quaint villages.

Take a pilgrimage tour to the most revered Hindu, Sikh, and Buddhist shrines in Himachal.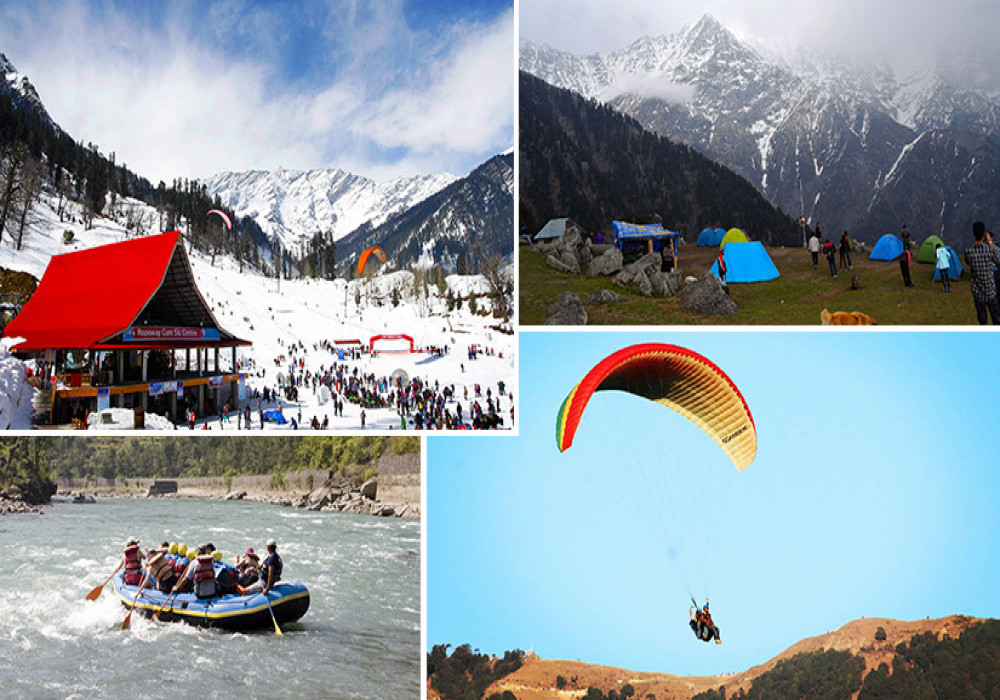 Discover history on heritage trails to many forts in Himachal

Nature trekking and hiking tour in Kufri, Solang, Chail, etc.

Visit the world's highest cricket ground.

Witness the unique Hot sulfur spring in Tattapani.

Timber Trail, Cable car ride, fruit orchards in Parwanoo.
Acharya Diwakar Datt Sharma, one of the great Sanskrit scholars and astrologers of Himachal Pradesh thoughtfully named the state. The word Himachal is a derivation of 'Him' which means 'Snow' and 'Aanchal' means 'Lap'. Etymologically, the hilly state has a perfect name as this mesmerizing part in India lies in the lap of eternally snow-covered Himalayas. Himachal Pradesh is indeed the most beautiful and serene tourist destination in India that has everything to offer.
Plan your trip and create your own route to explore the state with Adotrip's technically driven circuit planner. Click here or scroll to the bottom to find the same.