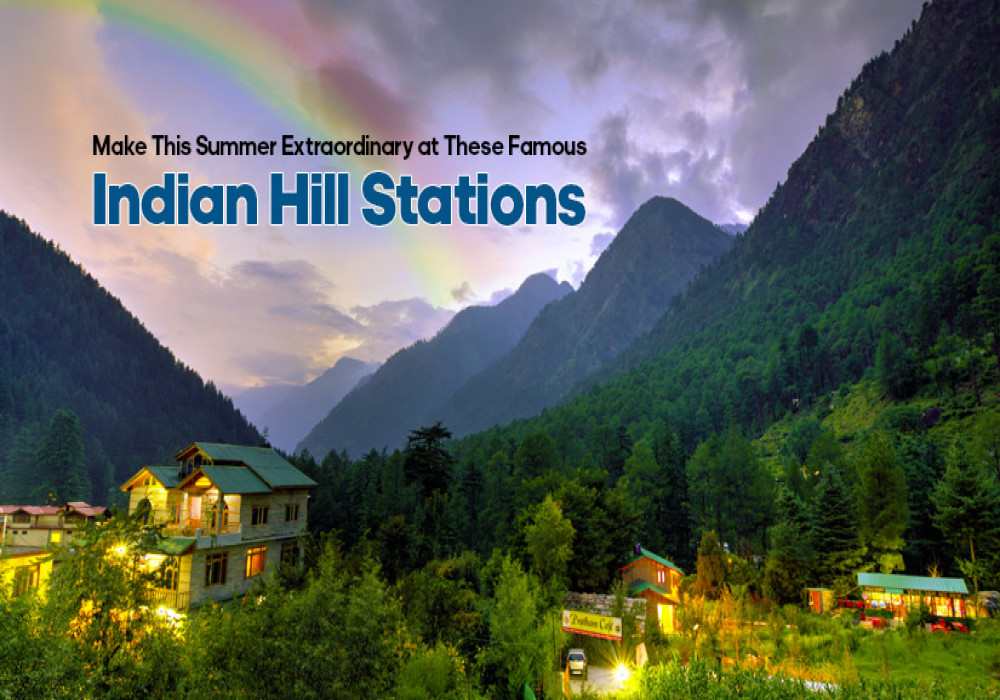 15 Famous Hill Stations in India You Must Visit This Summer
Come summer and we can't stop thinking about the mountains. They cool down the body and unwind the soul and are apt for any season, summer being travelers' favourite time.
If you are a travel enthusiast and want to explore the best hill stations in India, we have 15 of them on a list, custom-made just for you. All you have to do is just check them out and add them to your bucket list so that you can tick them off, one by one this summer.
What are we waiting for then? Let's take a look at the details of these 15 famous hill stations in India that are nothing short of paradise on earth. Here we go!
15 Famous Hill Stations in India To Visit in 2021
Scroll down to take a look at the list of Famous Indian hill stations and take a call on which one to visit first.
1. Darjeeling
Darjeeling is the most beautiful hill station in India. Darjeeling is also known as the Queen of Hills in India. As soon as you enter Darjeeling, you will feel a certain kind of warmth in the air, making you feel elated and peaceful. The lush green tea plantations and the view of the Himalayan peaks only add to the entire feeling. In short, this place is nothing short of heaven for nature lovers and rovers.

2. Srinagar
Jammu and Kashmir's summer capital, Srinagar is home to relaxing houseboats and gorgeous lakes. For the unversed, the city of Srinagar is also known as Land of Lakes and Gardens courtesy of the ample amount of them in Srinagar. If you love playing golf then too, Srinagar is apt for you, for it has a lot many courses for it.

3. Nainital
A small town in Uttarakhand's Kumaon range, Nainital is known as the Lake District of India. This place is also loved by the newlyweds as they are often spotted honeymooning at this heavenly destination. Nainital is great for adventure lovers as well, as here, a lot of adventure sports take place like kayaking, parasailing, rock climbing and more.

4. Shillong