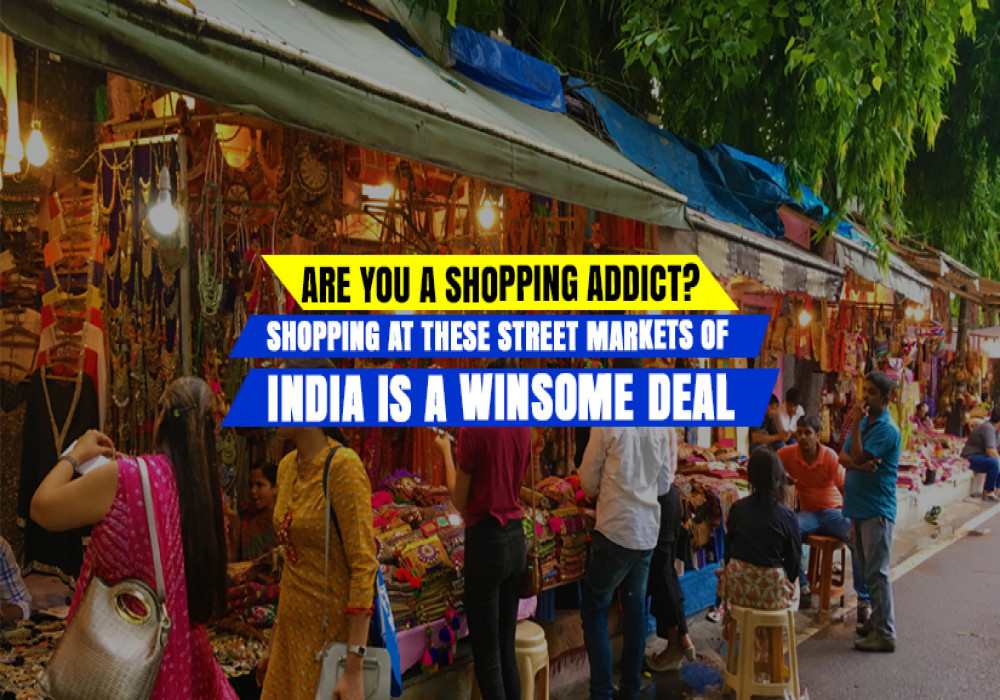 15 Famous Street Shopping Places in India where You can Splurge Without Blowing Your Budget
Penny-Pinching? I know, happiness is not in money but in shopping! But yes, sometimes it blows off our travel budget. We have a fix for you. Splurging at these 15 famous street shopping places in India will certainly not burn a hole in your pocket. Excited?
You need not fret about the budget, these street markets in India sell everything from high-end brands to small souvenirs for your friends and family. All you need is to wear your bargain hat and keep some extra space in your bags. You will end up buying more than expected because real shopaholics can never resist a bargain!
Here's for all your shopping temptations, simply scroll and read:
1. Sarojini Nagar Market and Janpath, Delhi
Also, the fashion capital, Delhi is one of the famous shopping destinations in India that will definitely compel you to binge shop. From uptown boutiques to high-street fashion stuff, Sarojini Nagar Market and Janpath are the best street markets in Delhi where you can find a wide range of branded clothes, shoes, bags, and accessories; and all at a dirt-cheap price. If you are good at bargaining then you are sure to crack all deals. You can buy everything from junk jewellery to handicrafts at an affordable price.

2. Johari Bazaar and Baapu Bazaar, Jaipur