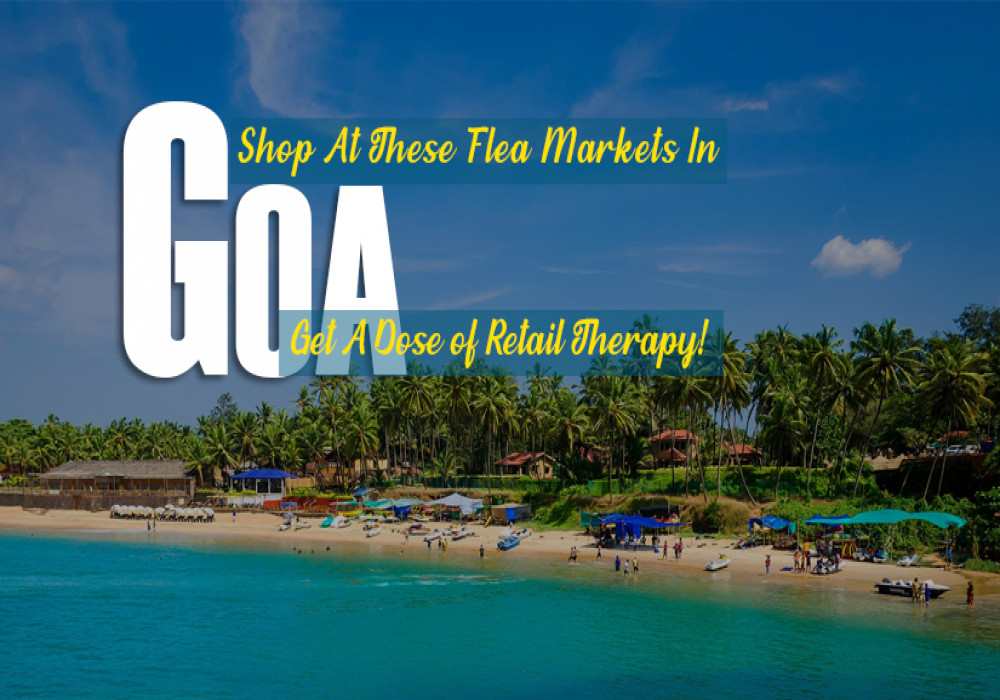 Top 9 Flea Markets In Goa Where Shopping Is A Delightful Affair
It's always a delight to pick something new from places you travel, why we call them memorabilia otherwise. A trip to Goa will satiate a shopaholic in you by offering some of the classy flea markets that brim with not just exquisite merch and tidbit but a whole lotta range of things to buy at unbelievable prices.
Undoubtedly, Goa is the best beach destination in India that offers an array of delightful indulgences, shopping being one of those fun experiences.

Top 9 Flea Market In Goa
Get ready to go on a shopping spree as we are there with a list of top 9 flea markets in Goa where you can shop to your heart's content without fretting about running out of money. Don't stop your fingers, keep scrolling till the end!

1. Saturday Night Market, Arpora
Saturday Night Market is best market in Goa. Flea markets being an integral part of Goa Tourism, Saturday Night Market in Arpora is the greatest attraction that pulls a massive crowd. It is one of the famous flea markets of Goa and there are plenty of things to buy from the night market that is lit up with vibrant colours of goodies and soothing music playing in the background.
Right from the local Kaju feni, chilled beer, dry fruits, delectable seafood, warm chocolate waffles, junk jewellery, handcrafted pieces, voguish togs, beachwear, scarves, hammocks, spices; you name it and they have it all in the Saturday Night market of the famous beach destination, Arpora.

2. Anjuna Flea Market