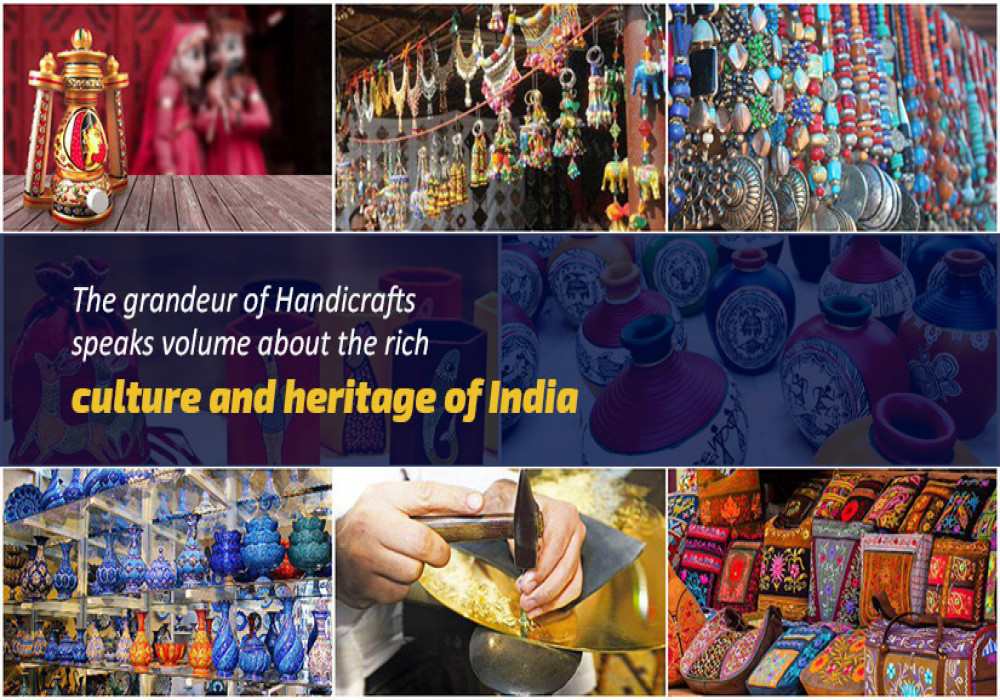 20 Most Exquisite Handicrafts of India That are Worth a Possession
India is a mystical land of different cultures, languages, religions, and art forms. Diversity is replicated in the handicraft of India as well. Each region has a unique form of craft that depicts the story of its rich heritage and the process of its evolution. India is abundantly blessed with exquisite handicrafts that grab attention worldwide. Handicrafts are an integral part of Indian tourism that has captivated many foreign markets.
Rightly said, art is the foundation of the history of mankind, and these artists beautifully explain the evolution of the art forms that are the pride of every nation. Walking through the alleys of India, you would come across some intriguing facts and heartwarming stories behind every piece that truly is a labour of love. Let's help restore the rich art culture of India by buying these local handicrafts that are preserved by the generations of the artisans.
Take a look at some of the most exquisite Handicrafts of India listed below that depicts the tale of artisan's toil.
Warli Art
Warli is an exquisite handicraft of India that dates back to 2500-3000 years. This tribal art form has emerged from the tribes residing in mountains and coastal areas of Gujarat and Maharashtra. The paintings are simple sketches with geometrical shapes such as circle, square, and triangles.
These shapes are derived from nature, where the circle represents the sun and moon while the triangle denotes trees and mountains. Palghar district in Maharashtra is where the art form is still practiced and is source of livelihood of Warli artists.
Puppetry
Popularly known as Kathputli, it is a form of puppet theatre that originated in Rajasthan over a thousand years ago. Kathputli consists of two words 'Kath' and 'Putli' that translates to a doll made of wood. However, the wooden puppets also require cloth, cotton, and wires in its construction and decoration.
These puppets are maneuvered with the help of a string. Puppet theatre is performed in fairs and festivals and generally depicts stories for educational and awareness purposes. They make a beautiful souvenir from the regions of Rajasthan such as Jaipur, Bikaner, Udaipur, etc.

Carpet Weaving
Carpet weaving is another popular handicraft of India. These hand-woven carpets are known for their intricate designs. Uttar Pradesh is the hub for the carpet producing industry in India. The city of Bhadohi houses 500 carpet weaving industries, which makes it a leading carpet weaving hub in south Asia.