Odisha - a state that lies on the eastern coast is a Quintessence of Rich Temple Culture in India. The land where many Kings established their kingdoms has left behind the legacy of the rich heritage that can be traced through alluring sculptured temples and captivating monuments. The intriguing tribal life, myriad dance forms, music, and rituals have been a high point of the state. The capital of Odisha is Bhubaneswar and the regional language of the state is Oriya. Best known for traditional tourism, medical tourism, eco-tourism, and adventure tourism, there is a lot more to the gem of a state.
History of Odisha
Odisha, a buried treasure has been a gold mine in the pages of history. Known as Kalinga Utkala, Odra, and Koshala during various periods, Odisha has a chequered history of the monarchical imperium of different dynasties and assimilation of Buddhist, Jain, and Hindu cultures. It was also a dominant seafaring empire and had strong trade alliances with most of the seaports of the Bay of Bengal. The quintessential terrestrial location of Orissa, as it is formerly known, attracted the Magadhan Dynasty and Mauryan Dynasty who waged war to take charge of the rich coastal ports of Orissa. One of the main reasons for Asoka's Kalinga War was to gain control over Tamralipta, Palora, Dosarin, Kannagara, Dantapur, Pithunda, and Manika Patana, which were strategically very important and were all located in ancient Orissa. Rich in resources, Odisha was once the biggest trader of diamonds, pearls, conch shells, indigo, corn, spices and textiles like muslin and silk of fine quality. The battle of Kalinga was a major turning point in the life of Ashoka when he embraced Buddhism therefore it has also been a major Buddhist kingdom. Having been a part of Bihar and Bengal, it was in 1950 when Odisha was announced as an independent state of the union republic of India.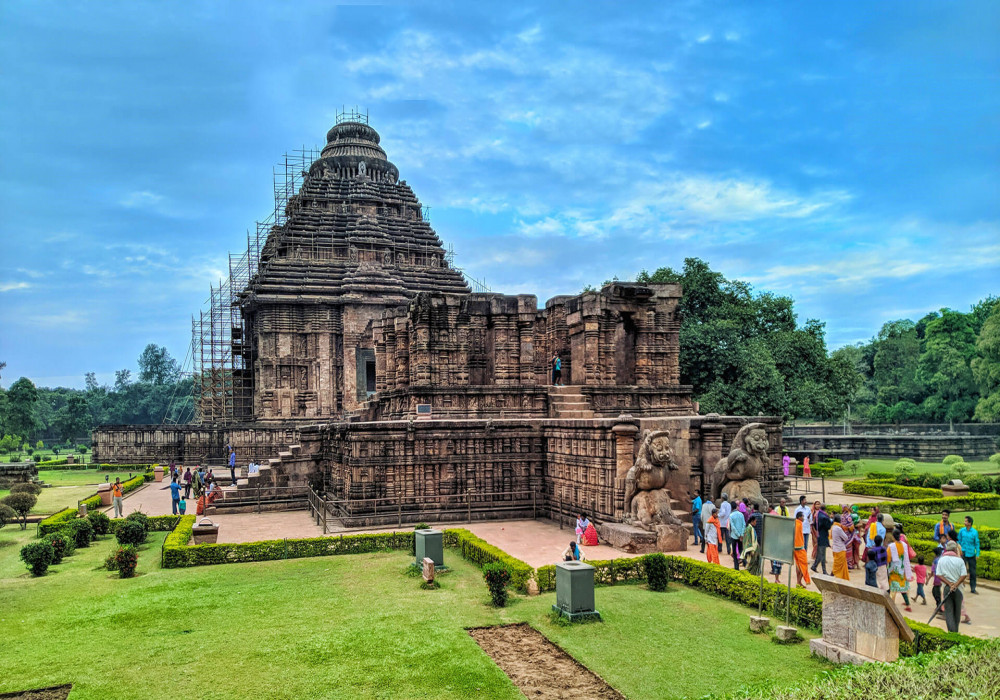 Culture of Odisha
The vibrant state of India, Odisha is a classic representation of grand history, brilliant architecture, sensational music, and dance forms, impressive handicrafts, and remarkable cultural diversity. Boasting a unique culture of Jagannath Sanskruti, people in Odisha follow old customs and traditions even if the state has now been urbanized. It is believed that Kalinga played an extremely important role in the cultural matrix of Indian civilization. The old traditions and customs are based on a three-tiered structure which includes the tribal, the folk, and the urban, and people from different cultures thrive together in a cocoon. Having exchanged cultures with foreign lands, it is believed that some regions of Sri Lanka, Java, Bali, Sumatra, Vietnam, and Thailand were colonized by the natives of Odisha. A bridge between the northern and southern halves of the country, Odisha culture stands for its religious inclusivity and acceptance of all mainstream religions that include Buddhism, Jainism, Shaivism, Tantrism, and Vaishnavism binding all in a comprehensive cult of Lord Jagannatha, who is the presiding deity of the State.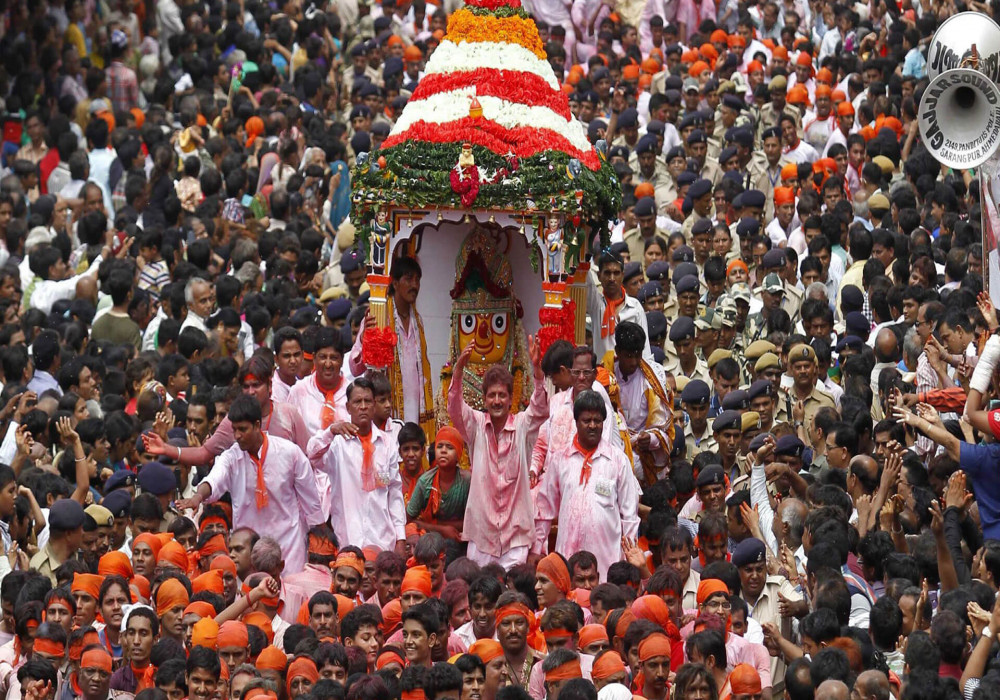 Tribes of Odisha
Odisha has the largest number of tribes, as many as 62 which includes 13 primitive tribal communities. The Adivasi (aborigine), Vanabasi (forest dweller), and Girijana (mountain dweller) constitute 22.13% population of the state. Their life is knitted around the forest ecosystem and they collect their basic amenities through the sources available in nature The tribes of Orissa belong to three linguistic divisions and have umpteen socio-cultural similarities between them. However, each tribal community has a separate mode of living and their unique way of life differs through their sartorial choices, ornaments, and houses. They also express their cultural identity and distinctiveness through their music, dance rituals, festivals, and handicrafts. Tribal communities live up to the minimalism and are innately inclined towards artistic skills. To them, the artistic and aesthetic essence is to make life more enjoyable and to fulfill the cultural, social, and religious needs. Every facet of their life is profoundly akin to religious belief, ritual practices, and adherence to the supernatural powers.
Art and Handicraft of Odisha
The cultural heritage of Odisha is reflected in the assortment of its vivid art forms. A land of rich and diverse artistic achievements, Odisha's art and culture depict the legacy of spiritual, philosophical, and human dimensions that have synthesized and blossomed into the finest art forms. The 'Golden Triangle' of Bhubaneswar, Puri, and Konark are examples of superlative artistic, sculptural, and architectural skills of the proficient artists. From revered stone carving to exquisite art of Pattachitra and Santhal paintings, laudable sand art to the intricate sequence of Ikat, vibrant bottle art to the internationally acclaimed applique work, Odisha is resplendent in preserving the art tradition. The adroit artisans of Odisha have also been successful in securing the glorious art forms of silver filigree, coir craft, terracotta over the centuries while Raghurajpur artisans of Puri have immortalized the traditional art of Pattachitra, paintings of mythology on a paper made from tamarind seeds. The art forms of Odisha are visual treats and manifestations of its rich heritage.

Food of Odisha
Odisha is a quintessential gourmet hub for every gastrophile as the state offers diverse cuisines for everyone from vegetarians to non-vegetarians and seafood lovers to street food lovers. Some of the unique and delectable dishes are Khicede aka khichdi that is offered as the main bhog to Lord Jagannath at the Puri Temple. Chhena Poda - cheese dessert of Odisha which is known as Lord Jagannath's favourite is definitely worth trying. Special dishes are prepared during the festivals of Odisha that are truly delectable and leave you asking for more.

Dahibara Aloo Dum is a famous street food of Cuttack. Mudhi Masa of Baripada is a puffed rice and mutton gravy combo which is unique and tastes heavenly. Koda Khai is another traditional Odia savory that is offered as prasad in Lingaraj Temple A delight for seafood lovers, the state offers Chingudi Kossa - a shrimp preparation, Macha Besara - deep-fried Rohu Fish, Hilsa Machha Jhola - Hilsa fish curry and many more dishes that will make you drool. Gorge on these distinctive dishes that are made with local ingredients and lots of simplicity.
Things to do in Odisha
Seek blessings of Lord Shiva at Lingaraj Temple in Bhubaneshwar.

Go on a date with animals at Nandakanan Zoo.

Enjoy the tranquility of crashing waves at Puri Beach

The sensual carving at Rajarani Temple is an example of intricate artwork making it a major attraction of the place.

Endorsing the rich culture, Udaygiri, and Khandagiri caves are truly heartwarming.
Delve in the world of Buddhism at Dhaulagiri and get some profound vibes.

Enjoy the scenic beauty of Sambalpur that is filled with mesmerizing landscapes.

Witness the world of science at Regional Science Park which is an amazing place to explore.

Learn about tribal people at Tribal Museum in Koraput.

Enjoy nature at Simlipal National Park
Odisha, sans a doubt, is one of the exemplary states in India that has gracefully embraced the prototypical temple culture of the country with myriad art forms, tribal traditions, and urbanization. Enjoy the idiosyncrasies of the local culture of the state and immerse in elation in a land where every single festival is celebrated with warmth and exuberance. The finesse and grandeur of Odisha truly make us proud. A Big Salute from Adotrip!
Plan your trip and create your own route to explore the state with Adotrip's technically driven circuit planner. Click here or scroll to the bottom to find the same.