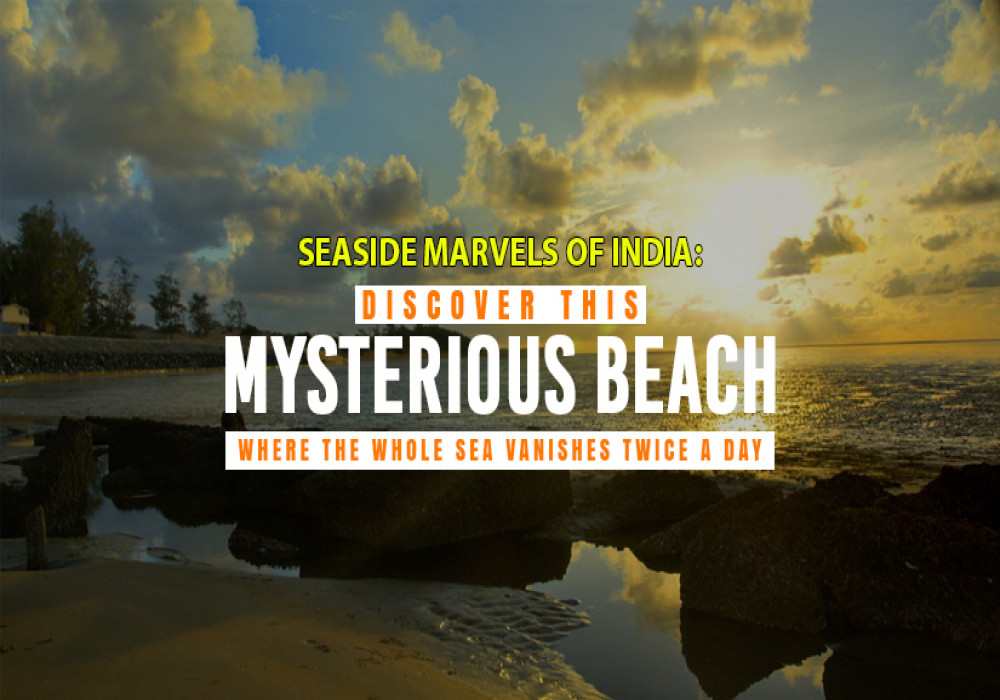 Chandipur Beach: The Hide and Seek Beach that has Even Left the Experts Astonished, Know Why
"If you want to explore how intriguing nature can be then you have got to visit Chandipur Beach once in your life" - Anonymous
India has always been famous for the presence of several magical tourist attractions. And today in our post, we will be talking about perhaps one of the most intriguing seaside travel getaways you can ever imagine to visit in the country. Situated in Baleswar district, we are talking about the mystery beach of Odisha aka Chandipur Beach.
Chandipur Beach is fundamentally a secluded place which has been shrouded in mystery since the beginning; the reason being that the seawater here periodically recedes back twice during the daytime. Due to this phenomenon, it seems as if the whole sea would have vanished.
If you are a fan of Hollywood movies, then, you could easily relate this whole scenario to the mysticism of Moses from the movie Ten Commandments where he pushes back the whole ocean dissecting it into two parts with his powers so that his people could pass through. Anyhow, coming back to the real world, due to the phenomenon that takes place here, people also refer to Chandipur Beach as the hide and seek beach; a place where you get to witness the interplay of water and land while exploring the sprawling stretch of the golden sand surrounded by Casuarina trees.

What really happens is that the seawater disappears during the low tide periodically and reappears after some time. This is a mystery the whys and hows of which haven't been solved till date, even by the experts. The only possible explanation is that it happens due to the low and high tide phenomenon happening due to the gravitational pull of the moon.
It has been seen that the water on the beach during the low tide can recede up to 5 km twice during the day time leaving behind shells, small fishes, crabs and several pools of water up to 1-2 inches in height. Due to this, even taking a stroll here feels as if you are walking on the water itself.
You can also see seagulls landing on this particular stretch of land and feasting off the remaining fishes and other organisms when the water is gone. It's truly a sight to behold.
Interesting Things Worth Knowing About the Hide and Seek Beach
1. When the water is gone, you can see the children taking over and enjoying the empty stretch of land. Seeing them running around, having fun, playing cricket can be therapeutic for many.
2. While walking on the beach, you also get to discover hundreds of tiny patterns on the sand which are essentially formed by the movement of sea crabs.
3. Even several fishermen walk on this stretch of land, gathering fishes and returning with a considerable amount back home.