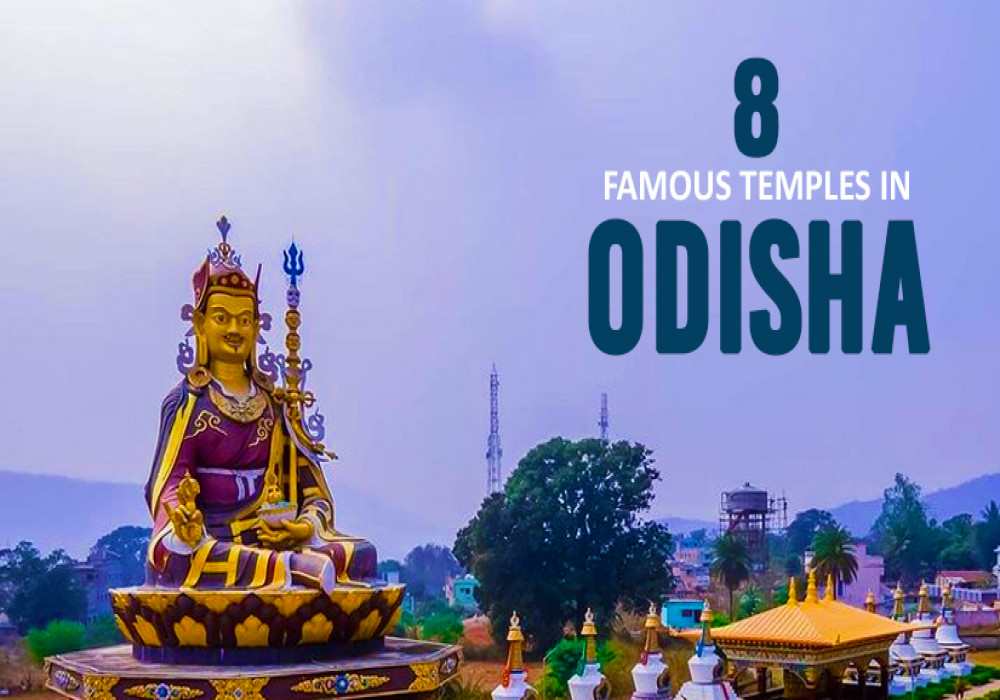 8 Famous Temples In Odisha | Magnificent Architecture And Stone Carvings
The temples in Odisha are exemplary of brilliant architecture that stood the testimony of time and some age-old traditions that flourished to date. Replete with rich temple heritage, there are hundreds of temples dotted in different parts of the state.
However, there are a few famous temples in Odisha that should be on the bucket list of all travelers because these temples are imposing, revering, and fascinating. The significance of these temples lies in mythological references and can be seen in the massive congregation and unshaken faith of a large number of devotees. Take a look!
8 Famous Temples In Odisha
Every year, people from all over the country visit the state during the most revered Jagannath Rath Yatra and other famous festivals in Odisha. Here is the list of some of the famous temples in Odisha that fascinate devotees and tourists alike.

1. Jagannath Temple, Puri
One of the significant Char Dham pilgrimage spots, Jagannath Puri is very popular amongst the pilgrims. Apart from its mythological significance, this most famous temple in Odisha catches the fancy of scientists and tourists due to some mind-boggling facts that defy all scientific reasoning. The temple is quite busy all around the year, however, during the famous Jagannath Rath Yatra, the temple is marked by over a million devotees of Lord Krishna who visit the temple city to take part in the chariot pulling and massive procession. The ancient temple of Jagannath Puri in Odisha was constructed in the 12th century and the annual festival of Rath Yatra dates back to over 2,000 years.

2. Sun Temple, Konark
Declared as a UNESCO World Heritage Site, the intricately carved Sun Temple at Konark dates back to the 13th century and is emblematic of Kalinga architecture. The 100ft high chariot of Sun God pulled by horses is an architectural marvel as the entire structure is carved out of a single stone. Designed in the form of sundials, the seven horses of the chariot represent the week, the wheels represent the months and the eight spokes in the wheels represent the day-cycle. Built of black-colored Khondalite rocks, this famous temple in Odisha was once called Black Pagoda and European traders used it for navigating their ships. The temple is believed to have magnetic properties that pull ships towards the shore. Despite the destruction, the relics of Sun Temple speak volumes of the architectural brilliance that grabs the attention of the tourists.

3. Lingaraj Temple, Bhubaneswar