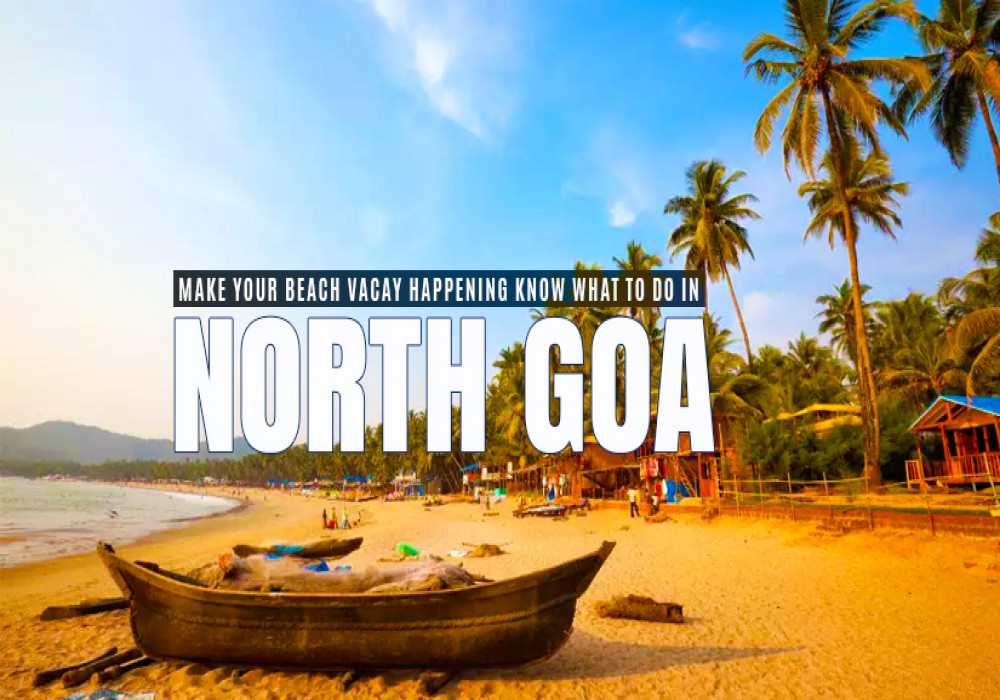 10 Things to do in North Goa for Heart-Stirring and Rip-Roaring Beach Vacay In 2021
Feeling stressed? Head Goa. Wanna Party? Take a trip to Goa. This beach destination in India is not just a place, it's an action-packed experience that will make you head over heels. As they say, the time wasted at the beach vacay is the time well spent. If you are thinking to relax all day and party all night then North Goa is a perfect place for you to crash.
From hottest shindigs to shimmering beaches, North Goa has a lot more to make your beach vacay most happening. The famous shacks, flea markets, delectable cuisines, beautiful resorts; just simply get yourself a swanky trip to this coastal side of India and you are sure to make your way back every year.
10 Best Things To Do In North Goa
Here's a roundup of 10 things to do in North Goa for a heart-stirring rip-roaring beach vacay. Take a dekko:

1. Beach Hopping
B.E.A.C.H. stands for Best Escape Anyone Can Have and your holiday to Goa is definitely incomplete without beach hopping. Find the best beach that suits your mood, park yourself at the recliner, and bask under the sun. Vagator, Anjuna, Baga, Calangute, Sinquerim, Candolim, phew! The list is long as North Goa is brimming with the pristine coastline.
Every beach has its own charm and the famous beaches of Goa will leave a lasting impression on you. As Psyche Roxas-Mendoza rightly said, "Every time I stand before a beautiful beach, its waves seem to whisper to me, if you choose the simple things and find joy in nature's simple treasures, life and living need not be so hard. That's what the beach holidays are meant for; sit, relax, and ponder! Hop till you drop at your kinda beach.

2. Chilling at the Shacks
Live like a local! Spending some time chilling at the beach recliners, chugging down your favorite drinks, and listening to the music played at shacks is totally unwinding. The minikin North Goa is famous for beachfront shacks that offer lip-smacking local cuisines that are worth tasting.
Be it an exotic bohemian environment of Thalassa Beach Shack at Vagator or the hip and happening buzz of Britto's Shack at Baga, you are sure to have a ball of a time at the beach shacks in North Goa. Some of the famous shacks that serve scrumptious dishes amidst happy vibes are Tantra Cafe and Huts at Anjuna, La Plage at Ashwem, Souza Lobo at Calangute, Café Chocolatti at Candolim. These bustling beach shacks are sure to make your beach vacay the most memorable one.

3. Adventure Sports for Extra Fun