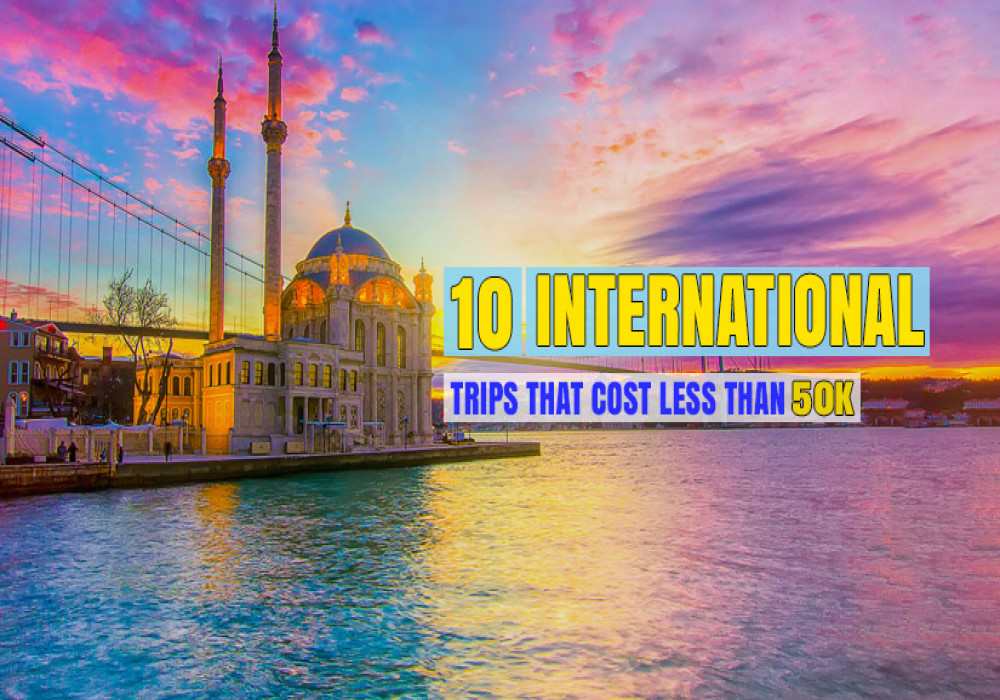 10 International Trips at an Insane Price of Under 50k! Can You Beat That?
Would you believe that travelling abroad and exploring international travel getaways like Dubai, Maldives, Cambodia, Taiwan can cost you as low as INR 50,000? However untrue this may sound but it's as real as gravity.
Needless to say that it's a great news for those who are bitten by the travel bug and want to travel solo while exploring, enjoying and creating unforgettable memories.
So, for all you travel lovers out there, here's a list of the top 10 international trips under 50k. Let's get started.
1. Maldives
If you are experiencing a cash crunch or don't have an amount to splurge on travel then no worries. What's good news is that traveling to the Maldives will only cost you about INR 50,000. Yes, and as it also happens to be a favourite destination for many celebrities, who knows, you might get to meet some hotshot billionaire or someone really famous like a Hollywood star. You wouldn't mind that, would you?
FAQ About Maldives Trip
Q1. What's the ideal duration for a trip to the Maldives?
4 days and 3 nights.
Q2. What are the Top Attractions in and Around Maldives?
Some of the top tourist attractions in and around the Maldives are Hulhumalé beach, Malé Friday Mosque, National Museum, Hulhulé Island, and more.
Q3. What are the top things to do in the Maldives?
You can enjoy Scuba diving, cruise rides, activities like snorkelling, fishing, shark feeding and there are several other activities.
Q4. How to Reach Maldives?
You can deboard at the Male International Airport and from there take some means of public transport to reach your destination.
2. Dubai