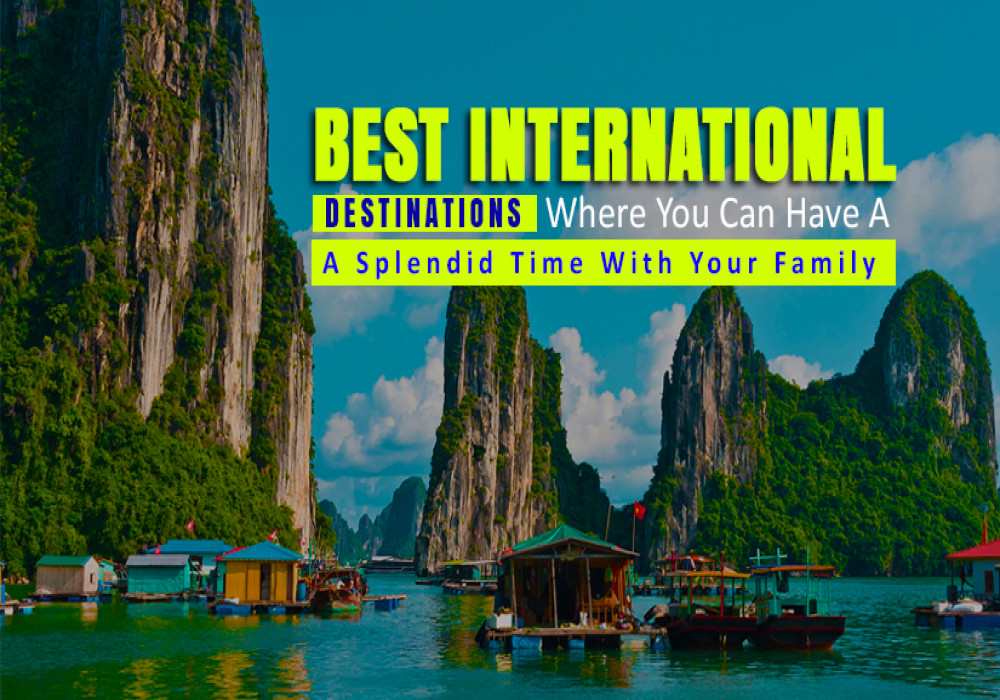 8 Must-Visit International Travel Destinations That are Perfect for Indian Families
Indians love family trips. For most of them, solo travel is still a faraway concept or must we say kind-of-boring. They prefer going on trips with the entire family and experience everything together, be it hiking through mountains or partying on the beach. After all, a family that travels together stays together.
Top 8 International travel destinations that every tourist must visit
Hence, we have created a list of top 8 must-visit international travel destinations around the world to make travelling fun and exciting for Indian families. Keep reading to check out the places that grab your interest.
1. Sri Lanka
Sri Lanka is an island country in South Asia located in the Indian Ocean. It is called the 'Pearl of the Indian Ocean' because of its shape and location on the map. Surrounded by picturesque landscapes, serene beaches, and beautiful mountains, Sri Lanka is nothing less than a heaven. Apart from its veracious history and vibrant culture, it offers picture-perfect spots to take your Insta-click game a notch higher. Nuwara Eliya is a beautiful Sri Lanka tourist place that offers stunning views of tea plantations, mountains, and waterfalls. The Ravana Falls are known for their surreal beauty that becomes people's favourite during the summer months. If planning your next family trip, Sri Lanka is a popular international travel destination that won't disappoint you and make you step out of your nest.
Best time to Travel: Between January and March
2. Thailand