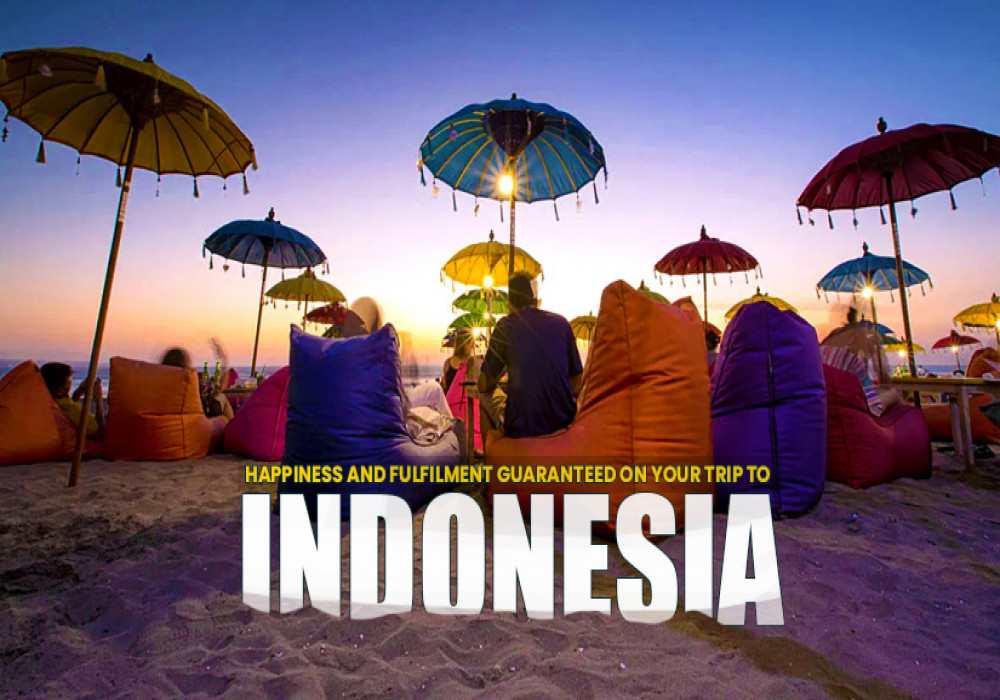 30 Unique Things To Do in Indonesia That You Cannot Do Anywhere Else
Can you imagine what a country like Indonesia, which has more than 17000 islands has to offer?
The answer is EVERYTHING!
From exotic beaches, adventurous water sports, vibrant nightlife, fascinating tourist attractions, spellbinding sites to delectable cuisine, Indonesia has everything to make you drop your jaw!
30 Best Things To Do In Indonesia For Happiness and Fulfilment
Besides the surreal places to explore in Indonesia, you can also indulge in some adventurous and fun activities, which you can only experience in Indonesia. Scroll down to find out!

1. Floating Breakfast in a Private Pool
Bali is a popular tourist destination and has some phenomenal villas, resorts, and hotels that offer a private pool with a view of the valley. Another impressive hospitality feature at these accommodations includes a floating breakfast, wherein you can have an elaborate meal while relaxing in the pool.
2. Sunrise over Borobudur Temple
This magnificent 9th-century Buddhist temple is a UNESCO World Heritage Site that attracts thousands of tourists from across the globe. Located in Java, Indonesia, this temple and its premises have a divine ambiance where you will feel blissful. The temple is a perfect place to witness the sunrise, which lights up the Borobudur temple like a star.
3. Practice the art of Batik
The local people of Indonesia wear batik clothes, and tourists can try their hands at making these beautiful batik patterns, which can be therapeutic. Indonesian Batik is a process of resist-wax dyeing that lets the artist color the fabric selectively, he may repeat the process to add more colors, and later remove the wax by putting the fabric in boiling water. You can learn this art and design a fabric for yourself on a trip to Indonesia.
4. Treat your Taste Buds with Indonesian Cuisine