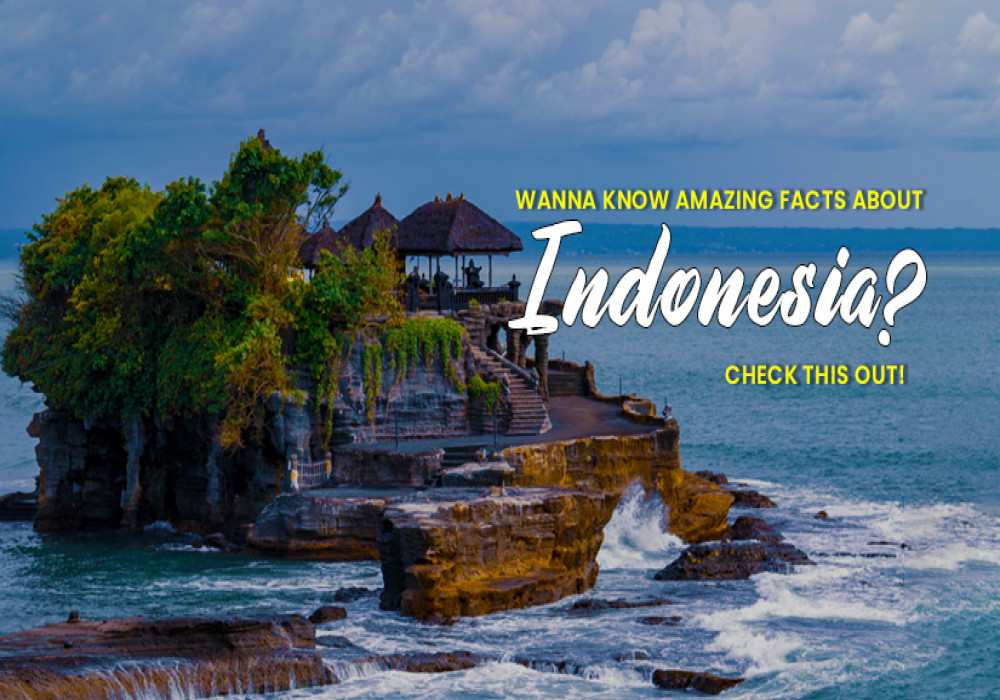 10 Mind Blowing Facts About Indonesia That Travellers Must Know
With a vivid range of experiences that Indonesia has to offer, it is much more than what meets the eye. An incredible concoction of about 17,000 islands, a trip to Indonesia could be just what you wanted all your life. It is the world's fourth most populous country with its geographical boundaries stretching and covering a humongous area of 5000 km.
A land of several cultures mixed into one with tons of options for adventuring, sightseeing, eating, and whatnot, Indonesia is just the right choice for any travel enthusiast to spend their holidays. However, before you plan your trip to this amazing country, we at Adotrip have compiled a list of top 10 facts that you must Sureshot be aware of for your own good.
So, holding this thought in mind, let's dive right into the topic and see how interesting Indonesia tourism can be.
1. You Will find a Lot of Volcanoes Here
For those who might not be aware, Indonesia is geographically placed at a point where two mammoth-sized tectonic plates meet.
At the same time, it is also a hotbed of seismic activity as a result of which one can find several volcanoes here. Wanna try and guess the number? Okay, let's help you with that. The answer to that is Indonesia has about 400 volcanoes within its topography out of which about 127 are presently active. Quite an interesting fact about Indonesia, don't you think?
2. Home to the Largest and Smelliest Flower
Maybe you guessed the name of the flower already; if not, let us make it easy for you. It's Rafflesia Arnoldii, a local species of flower that also happens to be the world's largest flower and can weigh up to a massive 8 kgs. However beautiful the flower may look, the truth is, that it is equally smelly as well. Perhaps this is one major reason why people also call it the corpse flower. With this, would you still be looking forward to a trip to Indonesia? Do tell us in the comments.
3. About the Word Indonesia
The word Indonesia is derived from two words mainly. The first Greek word is Indus that means a land beside the river Indus and the second word i.e., Nesos means island. Thus, the name of this country came to be.
4. Great Diversity of Languages and Religions