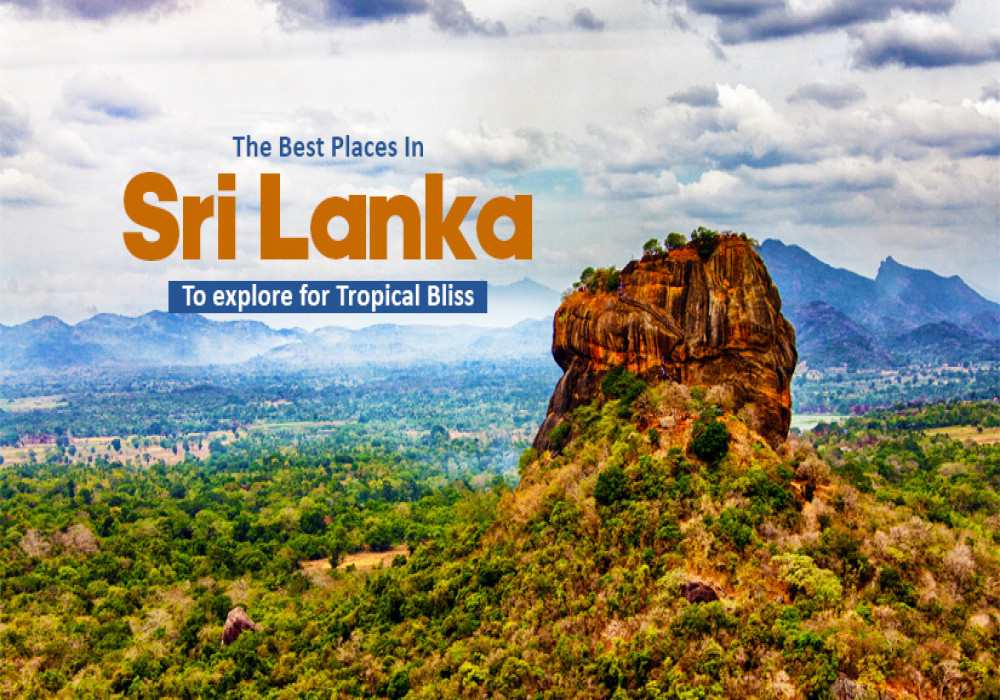 12 Best Places To Visit In Sri Lanka For Tropical Bliss
Hiding in plain sight, Sri Lanka is the undiscovered country of Asia. You may have passed overhead this country on your way to someplace else, but years of uncertainty have kept Sri Lanka away from your itineraries.
But now, everything has started changing in the country. With golden beaches, timeless ruins, friendly people, oodles of elephants, rolling surf, fun trains, famous tea, scrumptious food, and so many places to visit in Sri Lanka, the country is moving forward quickly as more and more travelers discover its countless charms.
12 Best Places To Visit In Sri Lanka In 2021
Here, Adotrip talks about the top famous places in Sri Lanka for tropical bliss. Read on so you don't miss out on them!
1. Tangalle Beach - Untouched & Unexplored
There is no scarcity of beaches in Sri Lanka but, the untouched and unexplored beaches of Tangalla are the best of them all. With turquoise-blue waters and a white sandy shoreline, Tangalle Beach is one of the best places to visit in Sri Lanka. Located in an isolated area, the beaches of Tangalle are the perfect place to relax and unwind yourself away from bustling cities and noisy crowds. The small piece of paradise located at the edge of the Indian Ocean is dotted with mangrove vegetation and with several beautiful lagoons.
2. Colombo - The Capital
The capital city of Sri Lanka, Colombo is still connected with its colonial roots. All thanks to the restoration operations going on for its iconic colonial architecture. The Colombo tourist places like Pettah and Galle are now brimming with markets, rampant commerce, and glossy hotels. Colombo is no longer a straggling city you have to go through to make your way to the beaches, it has become one of the worthy destinations in Sri Lanka and makes an excellent start or finishes to your tropical bliss in Sri Lanka.
3. Anuradhapura - Ancient City
Ancient City, Anuradhapura is dotted with ancient ruins that offer South Asia's most vivid sights. The ruin complex of Anuradhapura houses a vast collection of architectural and archaeological wonders like ancient pools, crumbling temples, and enormous dagobas (brick stupas) built during Anuradhapura's thousand years of reign over Sri Lanka. Frequent ceremonies at the holy places and temples of Anuradhapura make it one of the most popular places to visit in Sri Lanka.
4. Kandy - Cultural Capital
With history and culture always on tap, Kandy is the cultural capital of Sri Lanka. One of the most famous places in Sri Lanka, Kandy is renowned for the Kandy Esala Perahera festival and as a home to the tooth of Buddha, but its vibrant cultural life and attractions are worth more than just one visit.
The hilly town of Kandy is centered by a panoramic lake. Sometimes the stubborn mists cling to surrounding hills and sometimes the skies seem perpetually bruised; Kandy is a city that looks spectacular even when it's raining. Thus, one of the most beautiful places to visit in Sri Lanka.
5. Arugam Bay - Surfer's Paradise