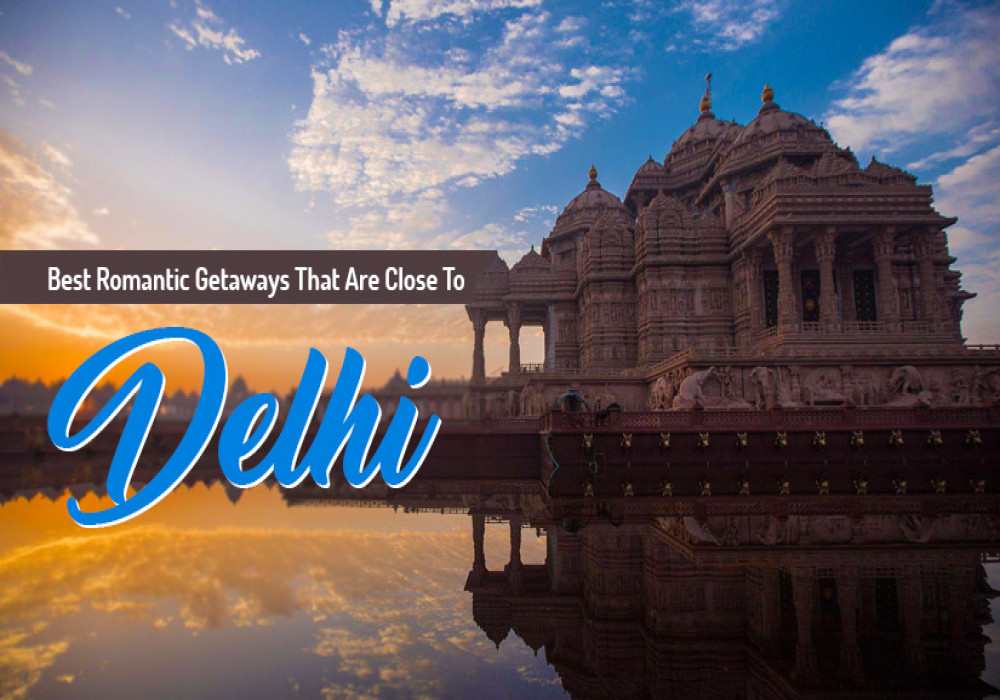 Top 10 Tourist Places Near Delhi Within 300 Kms
Thinking of adding some romance in your love life but go no out of the box ideas? Need not worry because we understand that living in a megacity like Delhi might distance you from your partner both emotionally and physically. Hence, we did some research on the destinations in a range of 300 kilometers to Delhi for the quick romantic getaways and made this incredible list.
10 Tourist Places Near Delhi Within 300 Kms
Traveling as a couple is always the best idea to add some romantic charm and to reconnect with your partner. And here are the best romantic places near Delhi where you can spend some alone time with your companion.

1. Neemrana
Only 140 kilometers away from Delhi, Neemrana is famous for the charming Neemrana fort palace which was built in 1464 and restored into an exquisite resort in 1991. The fort boasts a total of 77 suites, an infinity pool, a health spa, an amphitheater, hanging gardens with a salon, and a restaurant with rooftop gardens. Staying in this fort will make you feel like a royal couple from some magical Disney movie.
2. Bharatpur National Park
A round trip to Bharatpur National Park could be the most off-beat choice on this list. Bharatpur is among the UNESCO World Heritage sites because it is a safe abode to the various species of birds, fish, snakes, lizards, and turtles. The bird sanctuary close to the park attracts bird watchers from around the world. Other major attractions include Lohagarh Fort, Museum, Shiv Temple, and Ganga Temple.

3. Agra
The home to the most famous wonder on earth, Agra is only 4 hours drive away from Delhi and is one of the most visited travel destinations in India. Agra has served as the capital city to the Mughal Emperor for a long time and it has been rewarded with many architectural marvels such as the Taj Mahal (a symbol of eternal love), Agra Fort, and many fascinating tombs and mausoleums. The unexplainable beauty of the Taj Mahal and the fascinating story behind it will strengthen the bond between you and your loved one.
4. Fatehpur Sikri