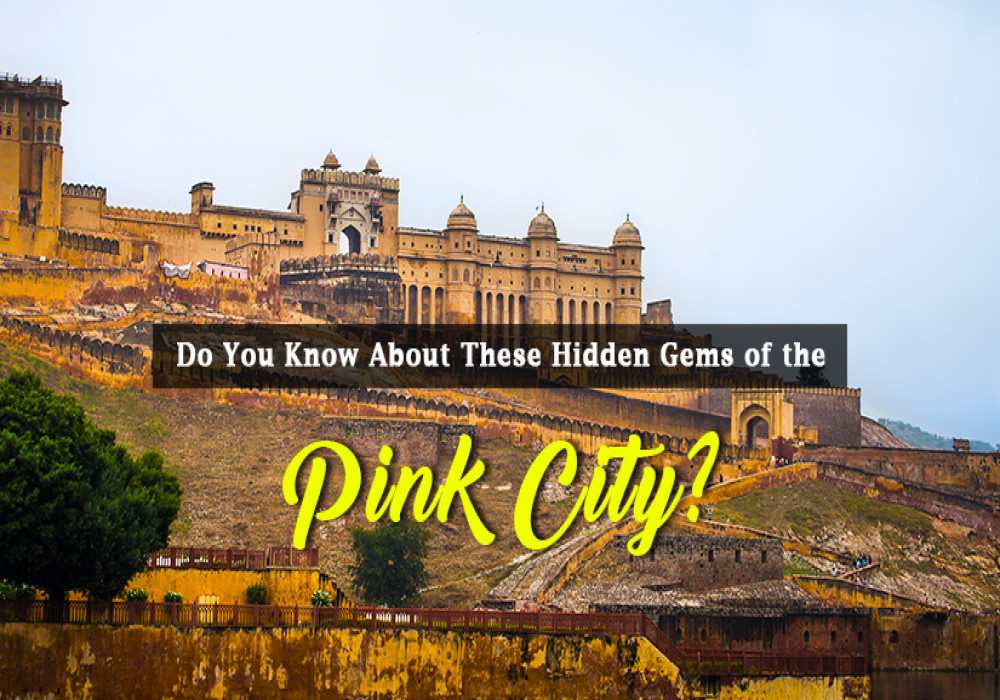 Top 15 Historical Places to Visit In Jaipur
Also known as the Pink City, Jaipur is the capital of Rajasthan. The city was built by Maharaja Sawai Pratap Singh in the year 1799 with pink stones, representing royal cultural values.
Right from food to historical places, Jaipur has so much to offer to the tourists. The city is also popular for its markets that are full of traditional outfits, beautiful hand-painted bedsheets, intricately-designed jewellery, and whatnot. To sum it up, this place is a perfect pick for spending some great time with family and friends.
15 Best Historical Places in Jaipur That You Should Explore in 2021
While everything is simply amazing about this place, what catches the eye of most of the tourists are the historical places in Jaipur. So, without any ado, let's read about 15 must-visit historical places to visit in Jaipur.

1. Amer Fort
It wouldn't be wrong to say that this is one of the most famous places in Jaipur that witnesses huge tourist footfalls. The palace is known for its architectural plan which is greatly influenced by the Mughals. Amber or Amer Fort's highlights are the Diwan-e-Aam or The Hall of Public Audience (where the Raja used to hold public meetings), the beautifully carved Sheesh Mahal with its large embankments, series of ghats, and Maota Lake which is the main source of water in the Mahal.

2. Hawa Mahal
One of the most popular historical places in Jaipur, Hawa Mahal is made up of pink sandstones and has beautifully-carved jharokhas. Conceptualized by Maharaja Pratap Singh, a great devotee of Lord Krishna, there are over 950 jharokhas or overhanging enclosed balconies, with beautiful mirror work. Legend has it that these jharokhas were built for the queens to enjoy their time while appreciating the beauty of the city.
3. Jantar Mantar
This place came into being, especially, to see and keep a track of the astronomical positions. These yantras or instruments were very useful back when there were no clocks, watches, or compasses. It is also one of the top historical places in Jaipur, as it gives us a glimpse into the way things worked in the past, technology-wise. It also proves that Jaipur was an extremely well-developed city even in 1800.B.C.
4. Nahargarh Fort
Constructed in 1734 by Sawai Raja Jal Singh, this one is an incredible ancient beauty. The prime motive behind the construction of Nahargarh Fort was to ensure the safety and protection of Amber, the ruling city of that period. Every time a tourist visits this place, it leaves them smitten, courtesy of the remarkable architecture and an even better interior. While there are many attractions inside Nahargarh Fort, one of the best is Madhavendra Bhawan.

5. Albert Hall Museum