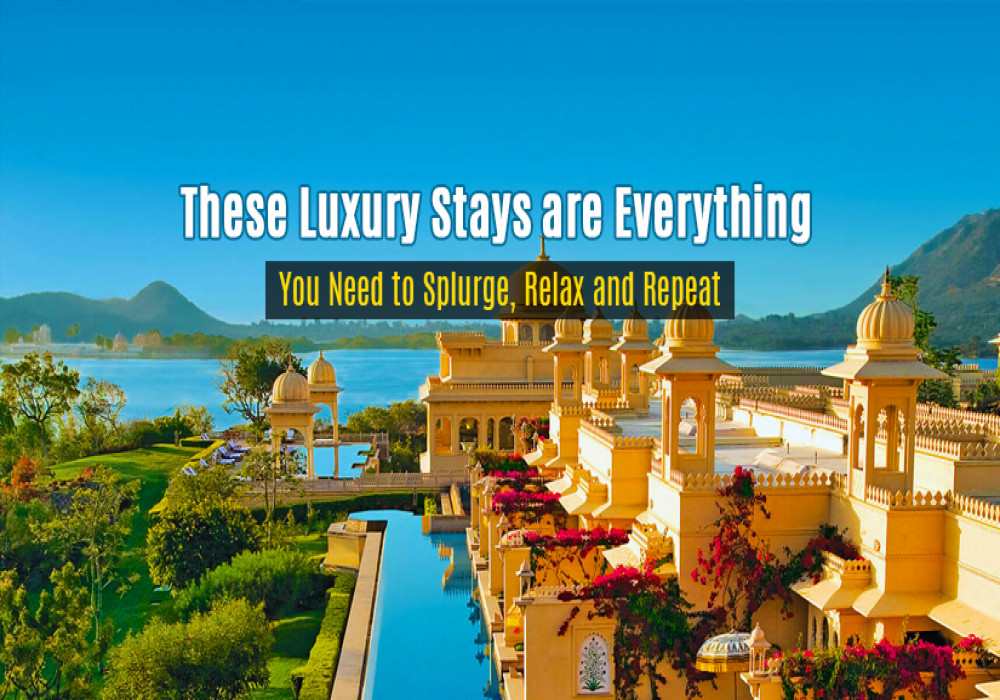 Experience the Finesse of Indian Heritage at these Former Royal Palaces Turned into Hotels
India is a great blend of rich heritage and architectural finesse. This is exactly what depicts in the kaleidoscopic interiors of the palaces, Havelis present in this amazing land of seekers, devotees, and brave hearts.
Here, you will find just about everything from the awe-inspiring architecture and the grandeur of culture to even the rich cuisines of India. It seems that every crack and crevice of these palaces which have now been turned into hotels in these ultra-modern times exudes a certain glory of the Maharajas who once upon a time used to walk and rule this very land.
8 Royal Palaces Turned Into Luxury Hotels
So, without any further ado, let's get started and explore these palaces converted into hotels in India.
1. Taj Lake Palace, Udaipur
This is basically a white-walled palace that floats in the middle of Lake Pichola. In the 18th century, it was the home of Maharaja Jagat Singh II. By the 1960s, the Taj Lake Palace was the very first hotel that was converted into a first of its kind luxury hotel. And today, it is an opulent four-acre retreat with about 65 rooms, 18 suites along with a romantic rooftop restaurant - now that's something to look forward to for the modern couples. And hey, did you know that this very hotel was also featured in James Bond's Octopussy, 1983?
2. Rambagh Palace, Jaipur
India has a great number of palace hotels available, especially in the land which exudes the bravery of the royal Rajputana: Rajasthan. Needless to say that the Rambagh Palace is one of the finest examples of luxury stays in India. It was built in 1835 and was considered to be a private residence, a royal guesthouse along with a royal lodge before it was transformed into a 78 room hotel in 1957.

3. Umaid Bhawan Palace, Jodhpur