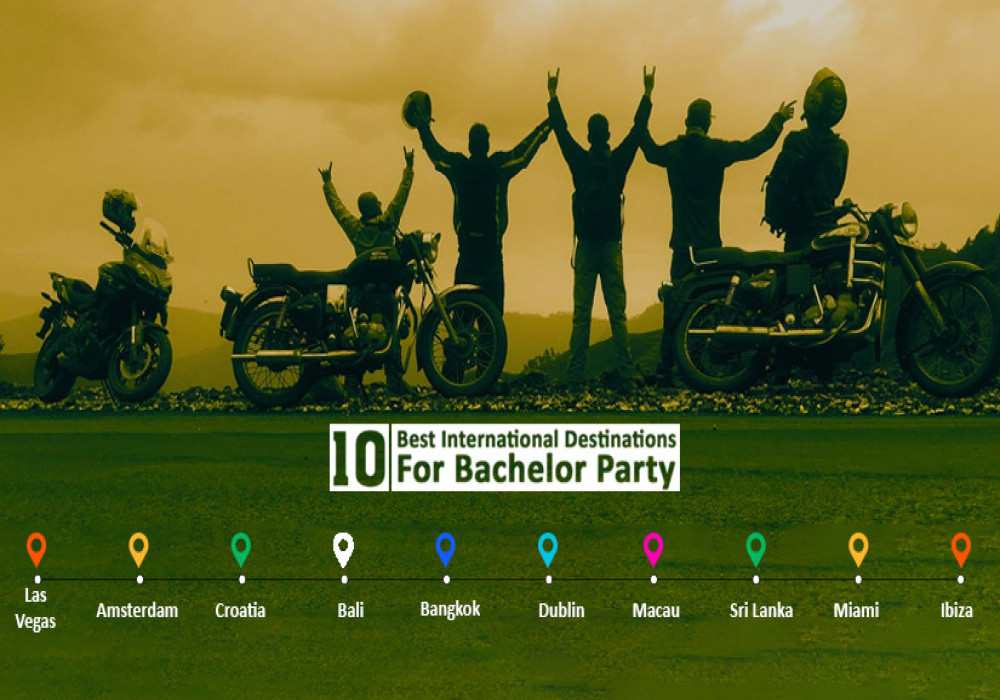 10 All-Boys International Trips to Take Before You Get Married
The feeling of getting together with the love of your life is beautiful. Nothing else brings so much joy than having someone by your side who holds your hand through thick and thin. Marriage is a union of two souls. It gives the happiness of starting a new life with your partner and puts an end to your singlehood.
So how about one last all-boys trip before you marry the girl of your dreams? Apart from loads of fun, the last trip of your singledom will take away all the anxiety that often comes with the sense of responsibility of married life.
If you are looking for bachelor holiday places, then we present to you a list of international destinations that you and your buddies will remember for a long time.
1. Las Vegas
Las Vegas – Sin City is one of the ultimate bachelor holiday places in the world. Yes, the famous Hollywood movie, "The Hangover" says it all. With the best suites, late-night party scenes and world-class casinos, an all-boys international trip to Las Vegas will turn out to be an unforgettable farewell to singledom. You can ride a Ferris Wheel in Las Vegas for a panoramic view of the whole city. Or visit the strip at night to witness the entire city lit up with lights. A helicopter tour of the Grand Canyon followed by lunch is another daytime activity to make your trip adventurous.

2. Amsterdam
When looking for places to visit before getting married, Amsterdam should be on your list. You can rent a beer bike to sip and explore the city. If you and your friends are huge beer lovers, do visit a local organic brewery next to a windmill. It offers some of the good-tasting and affordable brews on tap. Check out the famous red-light district area to see what the craze is all about. Jazz up your trip with Amsterdam's best live music and enjoy free Sunday jazz at some of the bars and restaurants.

3. Croatia
If you are looking for the best international travel destination for a bachelor holiday where you can enjoy private pool parties, stay in luxurious hotels, and go on a beer bike tour with your friends, head to Croatia. Zlatni Rat is one of the famous beaches in Croatia, which is a paradise for surfers. Also, a small part on the western side of the beach is approved as the nudist beach. Head to Tkalciceva Street for delicious food and drinks.

4. Bali
If you have budget constraints, but you want to have one last adventure with your friends while you're still single, Bali is the place for you. It is culturally rich and offers the right amount of fun and adventure at thriving parties. You can go surfing in the clear waters of Bali or have the time of your life at extravagant pool parties. And yes, do try the Balinese massage to rejuvenate your mind and soul.
5. Bangkok