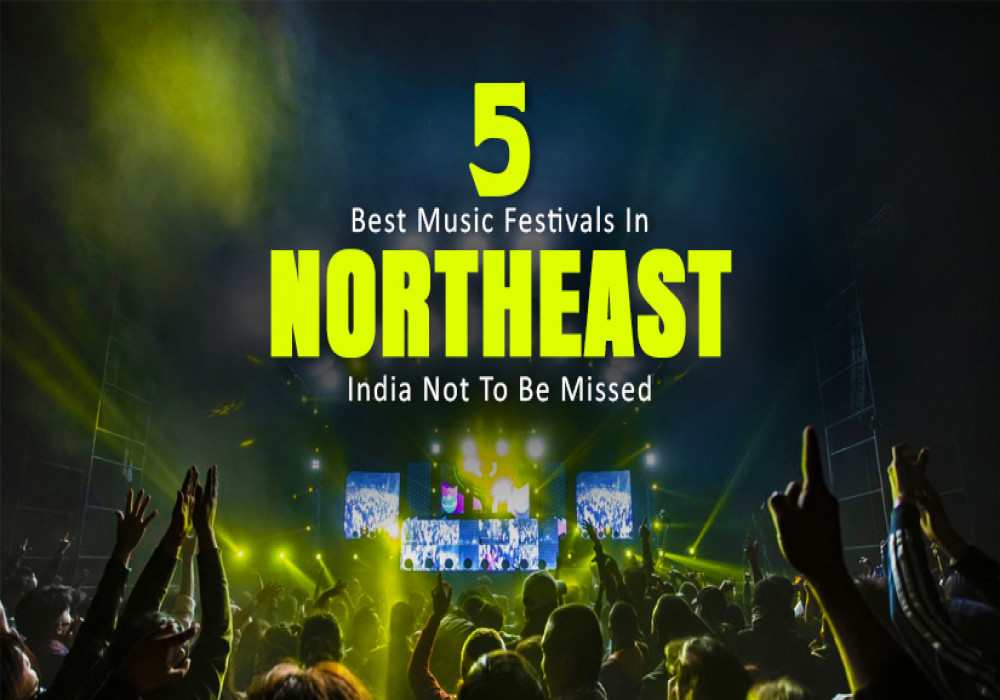 5 Bonkers Music Festivals In Northeast India That You Don't Want To Miss
The northeastern region of India is known for its colourful festivals and diverse culture. From the beginning, indigenous people of Northeast India have been indulging in the festivities and merriments. Hence, dance, music, and other forms of art are integral parts of their lives.
Other than traditional activities, after the introduction of television and social media, many youngsters came up with the idea of organizing music festivals and events where regional and acclaimed music artists can showcase their talents.
Many of the festivals are organized and funded by the state governments while the rest of them are organized with the help of private sponsors, and some of them are now considered one of the best music festivals in northeast India.
5 Best Music Festivals In Northeast India
Here is the list of the best music festivals in northeast India and cultural fests we think you should not miss. Have a look!
1. Hornbill Festival, Nagaland
Held every year in the first week of December, Hornbill Festival is a celebration of music. Also known as the 'Festival of Festivals, it was first held in the year 2000. Hornbill is organized by the Art & Culture Departments and State Government and displays a melange of culture under one roof. It is a festival in which all the tribes of Nagaland take part in. This festival was started with an aim to revive and protect the rich and diverse culture of Nagaland and showcase its extravaganza and traditions.
For its visitors, it means to have a closer understanding of the local people and culture of Nagaland. This festival gives an opportunity to experience the delectable cuisine, melodious music, dances, and traditional customs of Nagaland. Hornbill is undoubtedly one of the best music festivals in northeast India.

2. Ziro Music Festival, Arunachal Pradesh