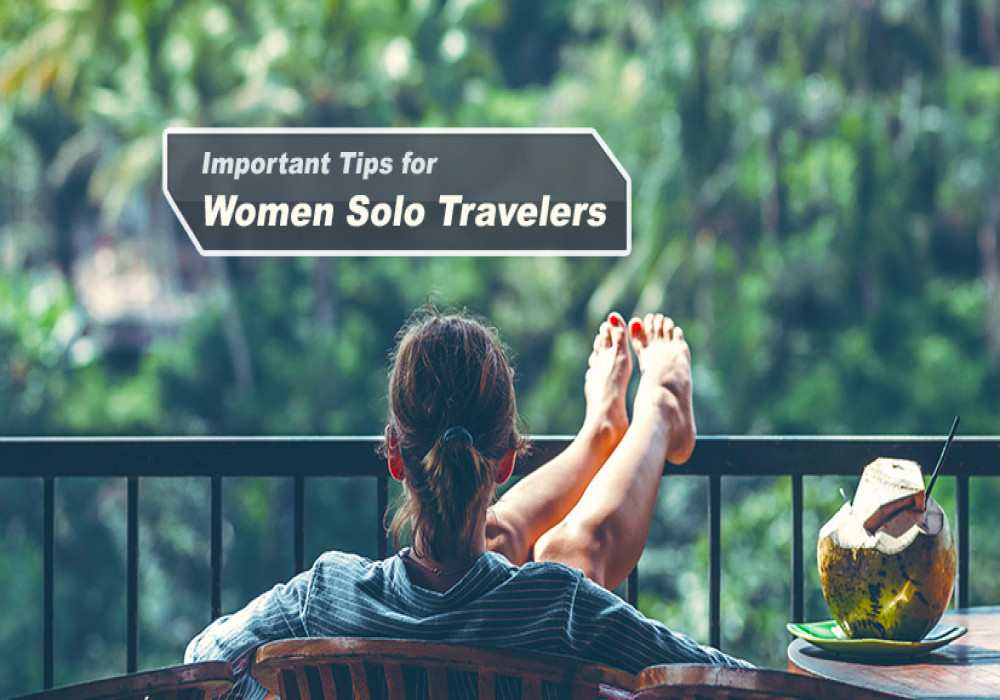 12 Best Tips for Women Solo Travellers to Enjoy the Most Liberating Trip
A solo trip sounds so much fun! Many people are joining the bandwagon, however, we still very conservative when it comes to solo female travel. If you are a woman and contemplating travelling solo, this blog will guide you through the possibilities for the most liberating trip. It's scary when you think but once you hit the road, you would know how exhilarating a solo trip can be.
India is as safe as any other travel destination across the globe, it's just that we need to know how and where to travel? In case you want to know, India is the best holiday destination that has everything from pristine beaches to mighty mountains. Right from the famous adventure sports to popular yoga retreats, India is the best place for the tourists. With a plethora of choices, one can also check the desert safaris and wildlife safaris in India that are delightful and leave a lasting impression on the visitors.
So what else you want for a solo trip? These engaging fun trips in India will help you evolve into a responsible traveller. And to make it even easier, we have listed some of the most useful travel tips for the tough and resilient women who dare to trot all over India without restraint. Take a look:
Choose the Destination Wisely
We all have choices, some love serene mountains and some love calming sea. It is really important to decide what kind of holiday you need because if you are traveling solo you will have to keep yourself at pace and if you choose the right destination that matches your mood can work wonders for you and you will surely gather good travel stories in your satchel.

2. Solo Female Travel Destinations in India
We need to understand that not every place is safe to travel solo. Here is the list of destinations that you can freely hop to without thinking twice.

Rishikesh: In the north of India, nothing can be as delightful as visiting Rishikesh that is also known as the yoga capital. The best part is if you are all by yourself, this place in India will keep you occupied. From famous yoga retreats to white water rafting, it offers a variety of activities you may love to indulge in. If you are looking for a break from hustle bustle then this place will help you to find solace as people from all over the world travel here for meditation sessions and yoga courses. Best retreats of all-star ratings can be found according to your budget.

Goa: Everyone's favourite, Goa is the safest haven for any type of traveller be it solo, with family or with friends. The expansive sea, famous beaches, boutique resorts, water sports, radiant night clubs; you name it and you can find it here. Goa is amongst the highly recommended destinations in India where people from all over the world visit and have fascinating stories to share. You can pick Goa even with closed eyes.

Kerala: Lush green landscape, serene backwaters, beautiful beaches, houseboat stays, Kerala is God's own country. You actually don't need anyone if you pick Kerala to travel solo. You can explore tea gardens and the tea tasting is something that you would never want to miss, bird watching, Ayurveda sessions, yoga courses, and the list is endless. Kerala is always the best choice that will leave lasting memories.