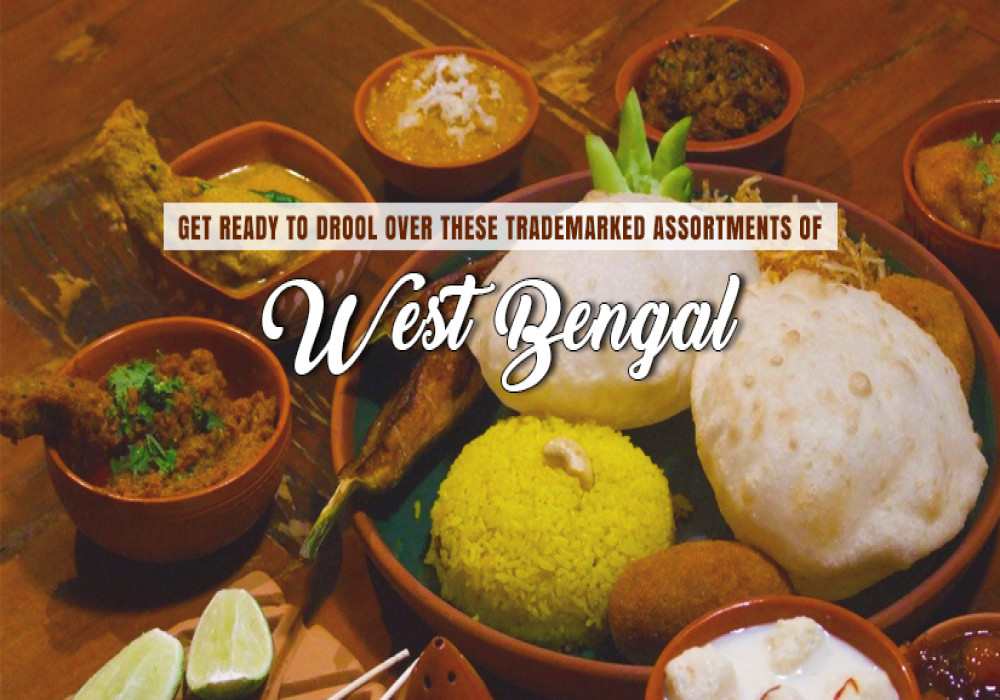 12 Authentic Dishes of West Bengal that are Fingerlickin' Delicious
The land of Maach Bhaat and Rosogulla, no wonder West Bengal is a hub for gastronomic delights. With regional specialties to authentic dishes of West Bengal, one gets an opportunity to gorge on fathomless taste the state offers. A distinct culinary tradition has traces of Mughals as well as the dynasties that have been a part of West Bengal's history. The elaborate traditional spread from the household kitchen, array of street food, and the whole wide range of Bengali sweets; the food of West Bengal is definitely a delectable indulgence.
Bengali Food is a unique blend of panchforan which is a mixture of five species (aniseed, mustard, fenugreek seeds, cumin seeds, and black cumin seeds) and mustard oil that not only adds the distinct flavour but also retains the tenderness of the dish. Bengali Folks are born foodies and are known for their sweet-tooth therefore, they have a lot to hog on. So be ready to drool because their trademarked assortments are absolutely scrumptious. Take a dekko!
Mishti Doi
'Mishti' means sweet and 'Doi' means curd, Mishti Doi is a classic after-meal-dish of the state that has cooling properties. Fermented in earthen pots, this famous dessert of West Bengal is made with milk, curd culture, and palm jaggery. This easy-to-make sweet serving holds no precision, however, yet it ranks in the first position due to its popularity and delectable taste. No festivity is complete without this light and appetizing frozen treat.
Ilish Maach
The regional specialty of West Bengal, Ilish Maach is cooked with a pair of Ilish or Hilsa fish that is known as the queen of fish. This dish holds an auspicious significance in Bengali Kitchen. Known as Ilish Maach or Shorshe Ilish or Ilish Bhapa, this deep-fried delicious fish preparation has a unique taste. Apart from the succulent taste, the fish also has tender flesh and sparkling silver color that makes it tempting and appealing to the eyes. Made in both dried and curried forms, the much-loved local delicacy of West Bengal is served as a side-dish with rice. Fish lovers, a must-try!
Sandesh