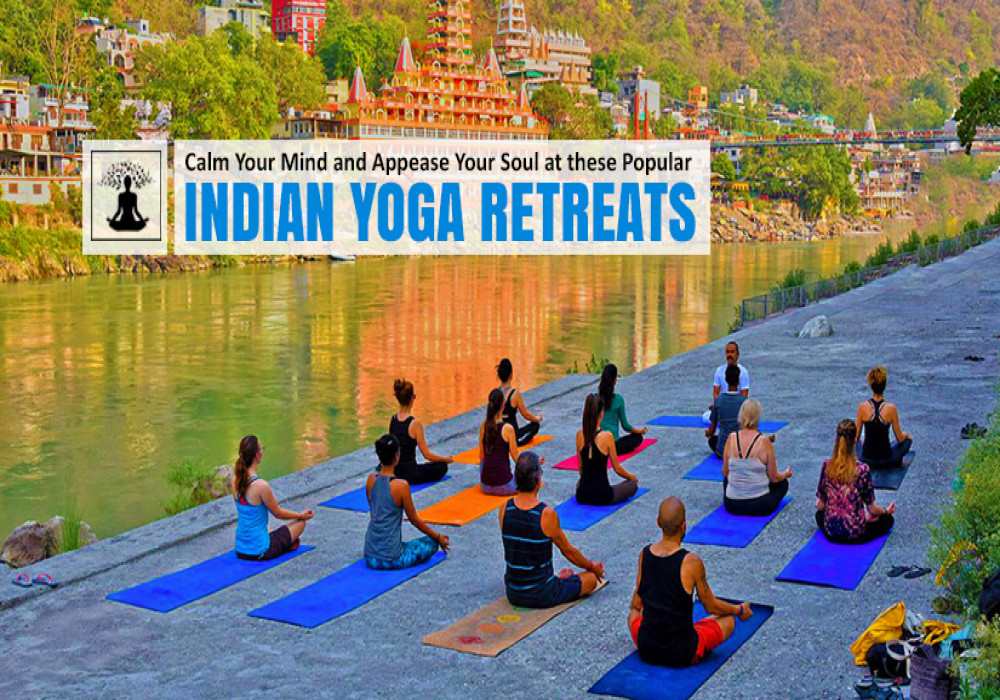 Most Popular Yoga Retreats in India for Revitalizing Experience
"Yoga is a light, which once lit will never dim. The better your practice, the brighter your flame." - B.K.S. Iyengar
'Yoga' is getting connected to your inner soul and with increasing awareness of health and lifestyle changes, yoga retreats in India are spiraling up like never before. Some respite from mundane and monotony is to spare a few days and head to quaint places. Yoga Retreats nestled amidst nature offer necessary indulgences to immerse oneself in rejuvenating yoga, meditation, and nature-centric activities.
Yoga retreats in India provide an opportunity to bask in nature's lap as they are located in serene places that are miles away from the city. These retreats offer a schedule of events that includes ancient ayurvedic therapies and nutritious meals that are curated for its attendees. This helps them detox and soak in activities that connect them to the pulse of nature. Apart from a plethora of activities conducted by the team of professionals, there is ample scope to spend time in solitude, explore nature's beauty and rest one's mind. As it is rightly said, 'Yoga is not a work-out; it is a work-in' and by the end of the entire duration at the yoga retreat, one feels reconnected with his inner self and is ready to face new challenges with a fresh perspective.
Embark on to the journey inward at these handpicked popular yoga retreats in India that ensure the best of yoga therapies, ayurvedic massages, and above all tranquillity.
1. Bhakti Kutir in Palolem, Goa
Though Goa is home to many yoga retreats, Bhakti Kutir in Palolem in South Goa is located in a 2-acre coconut grove, adorned by huts made of rice straw and bamboo. One can enjoy organic food, fresh vegetarian and vegan options, fish, and juices in the open air with a fresh breeze.

Apart from regular external workshops being conducted here amidst chirping birds along with the sound of beach waves and scenic vistas, it also offers ancient Ayurvedic treatments by expert therapists. Goa is a destination to be.
2. Mysore Krishnamacharr Yoga Shala, Karnataka
Mysore, the most popular yoga holiday destination in India is known for Ashtanga Vinyasa Yoga in India and overseas. BNS Iyengar, the master of this form of yoga, specialized in traditional concepts and scriptures has been teaching for the last 30 years at this center.
This yoga retreat welcomes students from all over the world and imparts training in all spheres of yoga which includes asana, chanting, mudra, pranayama, philosophy, meditation, and Ayurveda. It is a paradise for yoga enthusiasts.
3. Shreyas Retreat in Bengaluru, Karnataka
Shreyas offers one of the finest retreats in the world, sprawling over 25 acres of greenery and water bodies. This retreat is renowned for its world-class ashram style yoga training, which enables one to rediscover and indulge in fun activities.