One of the mesmerizing places of Rajasthan is Mandawa that is located in Jhunjhunu District of India. Mostly famous for palaces and forts, the town has got the international laurels. Not only the domestic tourists, you will see a huge number of international tourists every year. Apart from the historical sites, you will also love the tranquil sand, the rich history of people of Rajasthan and of course-The Food!
Places to visit in Mandawa
Mandawa Fort
Beautifully evidence right from the history. This town has been built in the 18th century, still it has the essence to impress the locals as well as tourists. The colorful [painting on walls and the inscriptions are the example of tremendous art work.
Sewaram Saraf Haveli
This old yet visually appealing haveli, manages to impress you throughout the exploration of the site. This place also have been the centre of attraction for several movie shoots.
Also Read: A city in Assam that carries the old charm in its ancient Mahabhairav Temple, the hill of Agnigarh, and Nameri National Park
Murmuria Haveli
If you are into the beautiful Murmuria Haveli, you will be mesmerized with utmost artistic work that has been done in gone era. Moreover, you will also notice the fine paintings by the-then painter Balu Ram.
Things to do in Mandawa
Shopping at Mandawa
When are in Mandawa, you can not miss roaming around the local bazaar of Handwa. Apart from the souvenir shopping, the other antiques you can from here such as local handicrafts, paintings etc.
The Bungli Restaurant
Let the taste of Rajasthan flow on your tongue. This Bungli Restaurant is known for delicious Rajasthani cuisines. You will definitely leave with sumptuous memories.
Events & Festivals in/around Mandawa
Gangaur Festival
This colorful extravaganza is dedicated to Goddess Parvati who is the wife of the great Lord Shiva. Also, it is one of the harvest festivals of Rajasthan that is celebrated in the month of March/April.
The Kite Festival or Makar Sankranti is one of the mega festivals of Rajasthan that is celebrated with great pomp and show. This might be one of your mesmerizing experiences in your life. The fierce kite competition is very intriguing. Read More..
Best time to visit Mandawa
The weather is not an issue for a wanderer, he/she can manage anytime. But, if you are planning a family vacation, you can choose the winter months to visit the Mandawa.
How to reach Mandawa?
Mandawa town is located in the Shekhawati region of Rajasthan.
Air- The nearest airport is Sanganeer airport aka Jaipur International Airport. It will take almost 3 hours to reach Manadawa from Jaipur Airport.
Rail- The closest railway stations are Nua railway station, Dundlod Mukundgarh railway station and Kayamsar railway station.
Road- The roadways of Rajasthan is well interconnected and also with other neighbouring regions. There are frequent buses you can get towards Mandawa.
You can plan your trip and create your own route to the city with Adotrip's technically driven circuit planner. Click here

2 Days

Historical

Rajasthan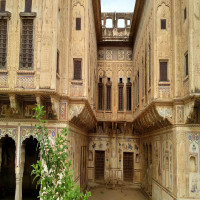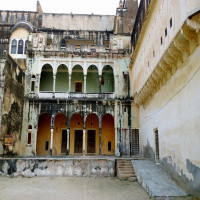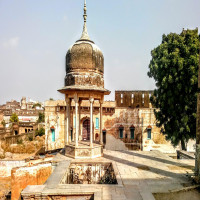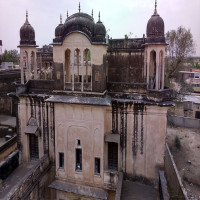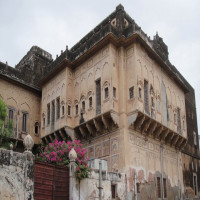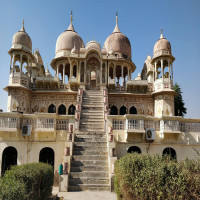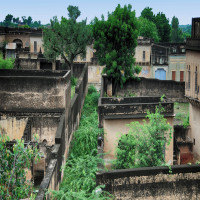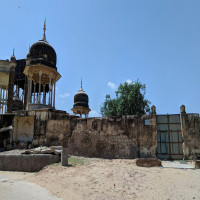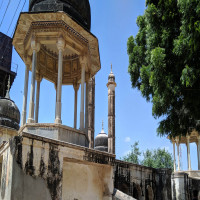 Accommodation
Destination
Meals
Transport
Overall