Celebrated for a period of three days, Brij Mahotsav is majorly observed in Brij region which is situated in Bharatpur district of Rajasthan. This Mahotsav is held in the honour of Lord Krishna, its main attractions being the multi-coloured attire, dancing and singing. It won't be wrong to say that all of Bharatpur echoes with the sound of melodies on the occasion of this festival.
History of Brij/Braj Festival
The Braj Bhoomi is majorly famous as the birthplace of Lord Krishna. This is also the very soil where it is believed that Lord Krishna spent his childhood years. And on the auspicious occasion of this festival, many professionals come together for performing Ras Leela depicting the life of Lord himself.
Major Attractions of Brij/Braj festival
Raslila Dance
The Raslila Dance is one of the most unique features of this event. This dance essentially depicts the pure bond of love between Radha and Lord Krishna. It is quite an experience to witness this event.
Colourful Costumes and Folk Songs
On the occasion of the Brij Festival, people can be seen wearing colourful costumes. And various villagers perform a dance by playing various folk songs. And not just the young ones, men, women also enjoy the festival.
Also Read: On the occasion of this festival all the temples of Lord Shiva are decorated very beautifully
Sacred dip in the Banganga River
The devotees take a dip at the ghats of the sacred Banganga river. It is believed that by doing so one gets to free himself from the entanglements of karma.
How to Reach
By Air. Bharatpur doesn't have its own airport. The nearest airport is located in Agra at a distance of about 50-60 km. However, for international flights, one needs to take a flight to Indira Gandhi International Airport. After you deboard at Agra airport, you can take a cab to reach this place.
By Road. Bharatpur is well connected with other Indian cities like Delhi, Pune, Mumbai, Bangalore. From these places, you will need to cover a distance of about 119 km, 1,361 km, 1,460 km, 2,074 km.
By Train. The town of Bharatpur is situated at a convenient distance at the Delhi-Agra and Delhi-Mumbai train route. It is well connected with cities like Jaipur, Bangalore.
You can plan your trip and create your own route to the city with Adotrip's technically driven circuit planner. Click here

2 Days

Religious

Rajasthan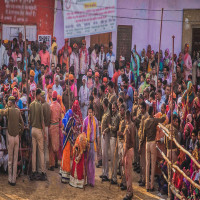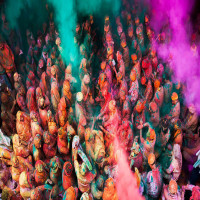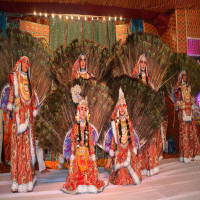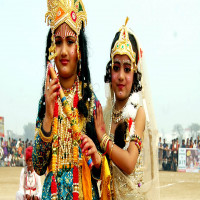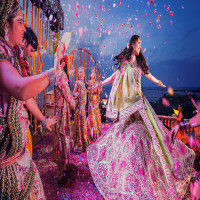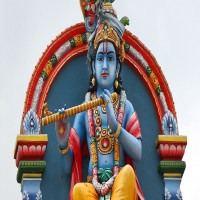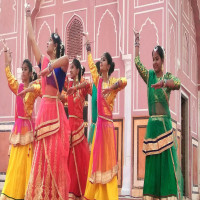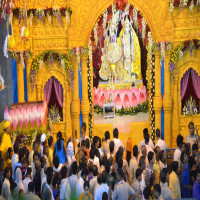 Accommodation
Destination
Meals
Transport
Overall