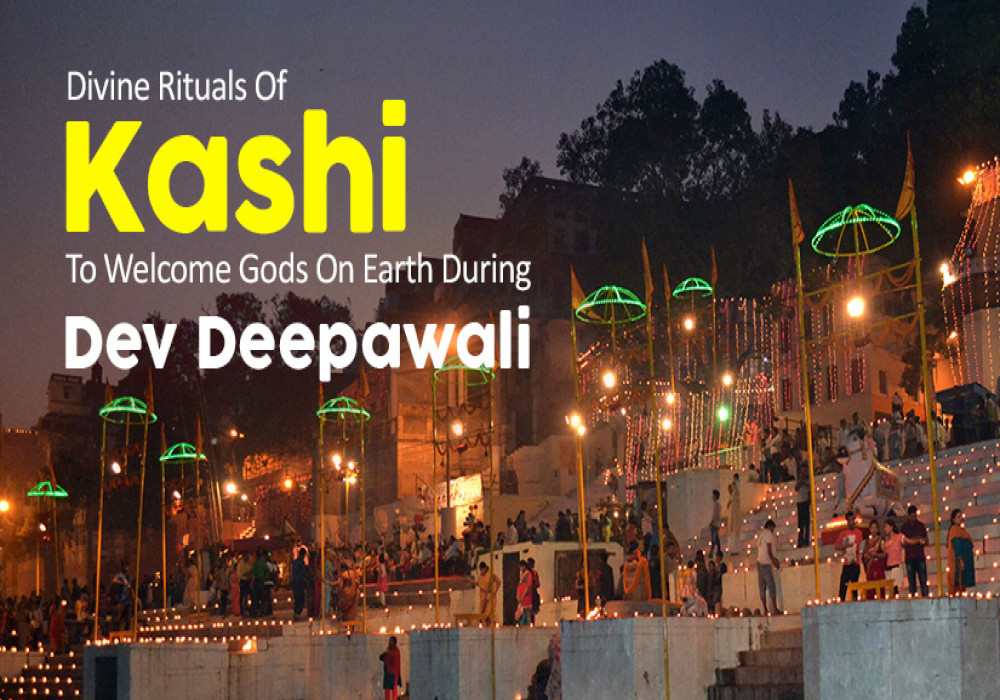 Significance, Rituals and Importance Of Dev Deepawali
Now Varanasi, the former Kashi is older than history, older than tradition, older even than legend and looks twice as old as all of them put together but still, the serenity remains intact. It is quite intricating for people to understand the value and significance of the place even after a thousand years of its contribution to the nation. It is said that Lord Shiva longed to live in Kashi, and now people from all over the world are anxious to live here once in their lifetime. That's the kind of beauty and peace it unfolds.
All of this can be together lived and revived during the celebration of Diwali in the city. Mind you Diwali is one of the biggest festivals in the city of Varanasi and also, it has distinct significance from that of the entire nation. The real charm of Diwali can be seen after 15 days of the festival on the day of Kartik Purnima when the heavens literally fall here. Do you know what makes Kashi so special? It is its simplicity and the fact that it is not making any efforts to grab people's attention, it is not bringing new wonders into the scope of vision, all it is doing is showing the truth, the reality and the things which are already there from years gone by. It has this eternal light that intersects the Earth and that's what makes it special.
What Is Dev Deepawali?
The after-Diwali known as the Dev Deepawali is one of the main highlights of the land of tranquillity and spirituality. The day is known to be the Diwali of Gods, and Gods come on the Ghats of Varanasi to celebrate their part of the festival. The sight is unbelievably divine at the Ghats of Varanasi which is anyway an epitome of calmness and direct connection with the Gods.

Significance Of Dev Deepawali