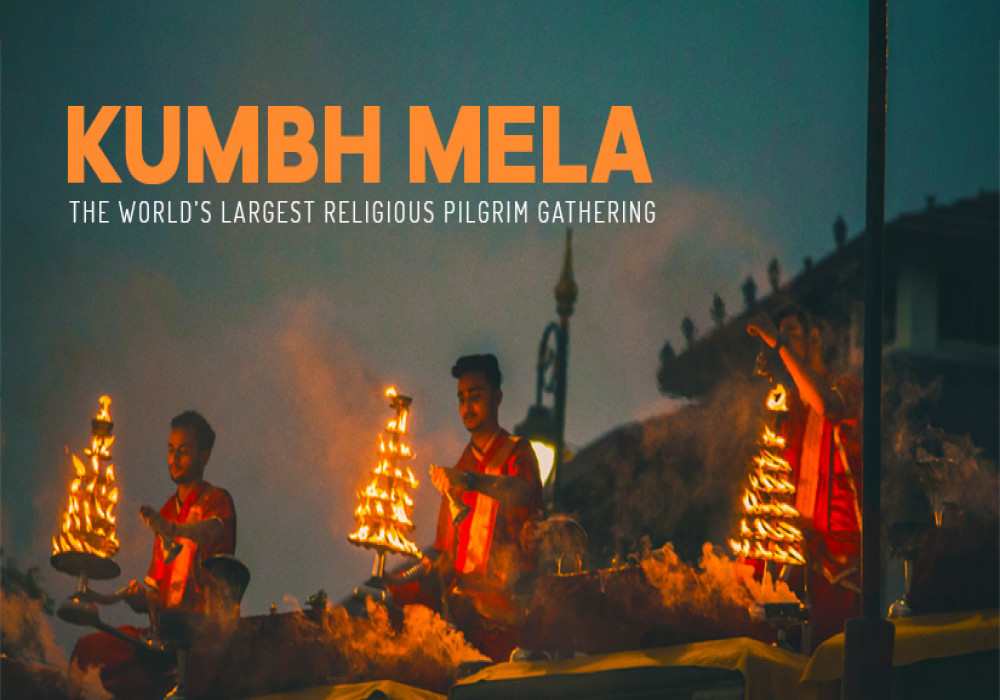 Interesting Facts About Kumbh Mela You Didn't Know About
Indians are known all over the world for celebrating festivals with passion and fervor. While some festivals are celebrated to please the gods in the hope to attain salvation, some are celebrated to express joy and to wish for prosperity. Held every three years, the Kumbh Mela is one such festival, a pilgrimage of faith that allows Hindus to wash their past sins.
The Mela is the largest religious gathering in the world that hosts hundreds of thousands of devotees from India and around the globe.
Top 10 Facts About Kumbh Mela
Here are the interesting facts about Kumbh Mela you should know

1. The Gathering
The gathering happens every three years and switches between four different locations - Haridwar (Ganga River), Nasik (River Godavari), Ujjain (Kshipra River), and Prayag (Confluence of Yamuna, Ganga, and Saraswati rivers). The Kumbh Mela returns to every location after a span of 12 years.

2. Meaning of Kumbh Mela
The word 'Kumbh' in the Kumbh Mela means 'Nectar' when translated to English. The folklore of the mela goes back to the times when the gods (Devas) used to call Earth their home. The great sage Durvasa cursed the gods and the demons (Asuras) that caused havoc in the world.
3. The Story Behind Kumbh Mela
Lord Brahma, the god of knowledge, advised the gods (Devas) to churn the nectar of immortality with the help of the demons (Asuras). But, the gods decided to churn out the nectar without the demons, The demons got to know the plan and chased the gods for 12 days. While chasing the gods, the nectar fell at the four locations where Kumbh Mela is held.
4. The Special Occasion