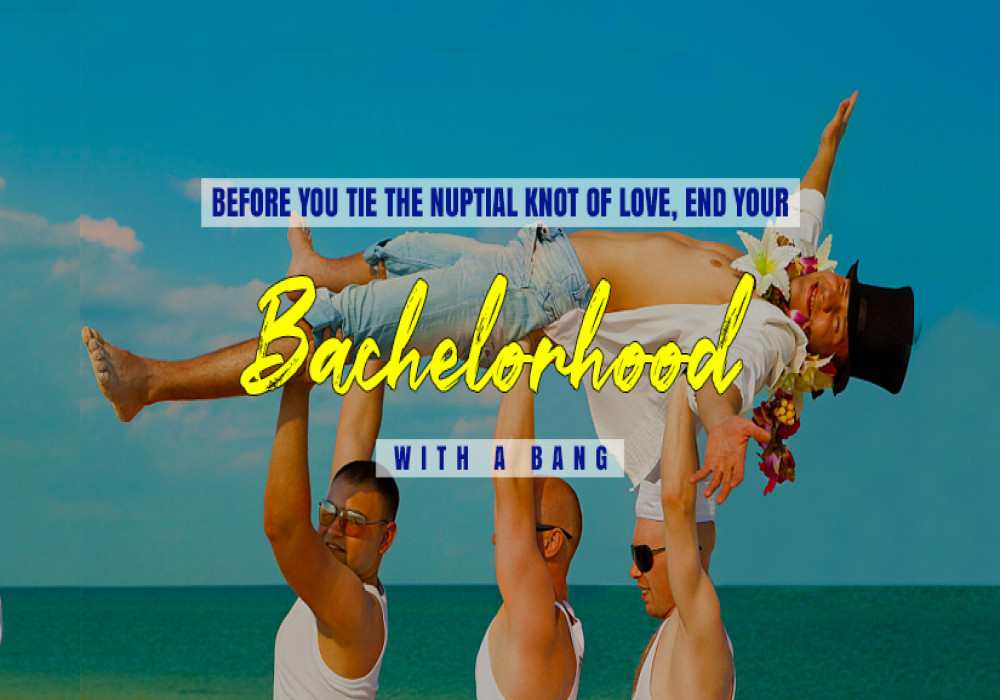 Top 10 Bachelor's Party Destinations in India to Have all the Fun Before Your D-Day
So, finally, the big day for your buddy has arrived and we bet you are excited as hell about that. And you certainly don't want to slip through all of this exciting chaos, this huge moment of your life in a boring way.
And that's exactly why we have come up with a list of the bachelor's party destinations in India so that you can plan something of epic proportions for your childhood friend and help them end their singlehood with a bang.
Top 10 Bachelor's Party Destinations In India
So, with the promise of not getting a hangover and crafting some really incredible memories for life, let's get started.
1. Goa
There is no hiding the fact that Goa is known as the party capital of India. Loaded with nature's beauty as well as urban fun, the pristine beaches, nightlife, and all happy folks are a strong reason to plan your trip here.
Goa is an ideal place for those who want to relax, drink and have a whale of a time with their friends; in short, there is no other place like Goa for an amazing bachelor party bash.
2. Mumbai
Mumbai is another interesting city where you can hope to have some of the most incredible party moments with your buddies. Perhaps it is because of this city's party aura that Mumbai is counted amongst the top bachelor party destinations in India. So, if you have a bachelor party coming up and you are in the mood to groove all night, then do consider this amazing place for your last moments as a free soul.
3. Ladakh