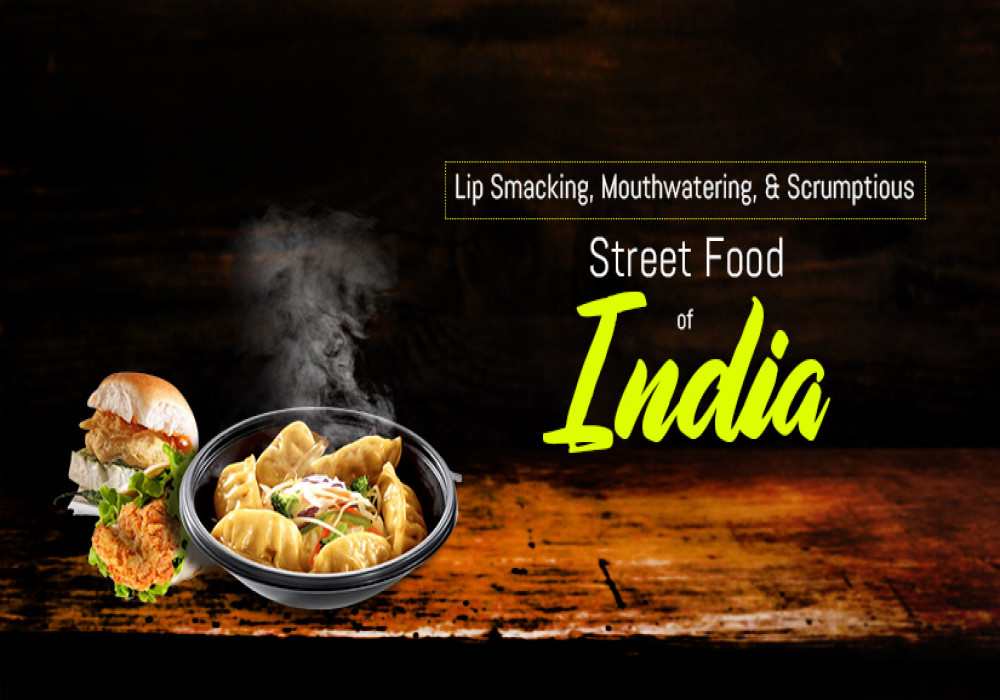 15 Best Street Food Of India From 15 Different States
Nothing else can give you a better insight into the diversity of India than its cuisine. Each state has its lip-smacking cuisine and street food adorned by the locals. From delectable main-courses to mouthwatering street foods - the options are plenty and very palatable. So hop on to this delicious journey to find the best street food of India from different states.

15 Best Street Food Of India
Not just the Indians, but the foreign tourists are also mad over the Indian street food. Here is the list of our favorite local delicacies from 15 different states of India that will leave you wanting more.
1. Momos From Delhi
It wouldn't be wrong if we deem the capital of India, Delhi, as the street food capital of India because you can find people from all the states in Delhi, and with great people comes great food. One such famous street food of India that came with the people of Tibet is Momos. You won't find any street in Delhi without a momo stall. The Delhiites love the small balls of pure joy so much that they have created a wide variety of momos by adding the twists of masalas and stuffings.

2. Vada Pao From Mumbai
The Indian version of the burger is every Mumbaikers favorite go-to snack. You can see everyone drooling over Vada Pao, be it a school-going kid or an elite businessman; no one can resist this famous street food of India. Vada Pao is an essential ingredient in Maharashtrian cuisine that heats up your belly, all thanks to the green chilies stuffed inside it. Vada Pao is served with many chutneys but the coriander is the best. When in Mumbai, it is highly recommended that you try the best street food in Mumbai, Vada Pao, at least once.

3. Puchkas From Bengal
You might have heard & tasted the same dish but with different names such as Gol Gappa or Pani Puri, but this street food of India is best served in Bengal and known as Puchkas. Crazily loved by Indian women, Puchkas taste best at stalls in the streets of Bengal. Bless that human being who thought of the crispy balls filled with boiled chickpeas, mashed potatoes, and tamarind chutney, dipped into the coriander water would taste so good. Grab a bowl full of Puchkas from your nearby stall right now if you haven't already.

4. Dabeli From Gujarat
Originated from the Kutch region of Gujarat, Dabeli is a snack that Gujaratis love stuffing their mouths with. A whopping 20 lakhs Dabelis are eaten in a day in Kutch. This spicy snack is yet another Indian version of burgers. A special Dabeli masala is used that is mixed with the boiled potatoes. The mix is then served between the Dabeli buns also known as "Ladi pav". Dabeli is accompanied by many chutneys made from date, coriander, tamarind, garlic, etc making it a worthy mention in the list of best street food of India. Sometimes Dabeli is served with a garnishing of roasted peanuts and pomegranate that will surely make you drool over this street food dish.

5. Bhalley From Lakhanpur
Known to be the entry point of Jammu & Kashmir, Lakhanpur is also prominent for serving the lip-smacking Bhalley. It is a super snack for the locals of Lakhanpur that is worth ordering a plate. Bhalley is one of the Indian chaats that is prepared from the pulses and served with spice and tangy chutneys and with shredded radish. You can see several vendors selling Bhalley on the streets as soon as you enter Lakhanpur. This street food of India oozes out a tangy aroma that will pull you towards itself from miles away.

6. Akki Roti From Karnataka