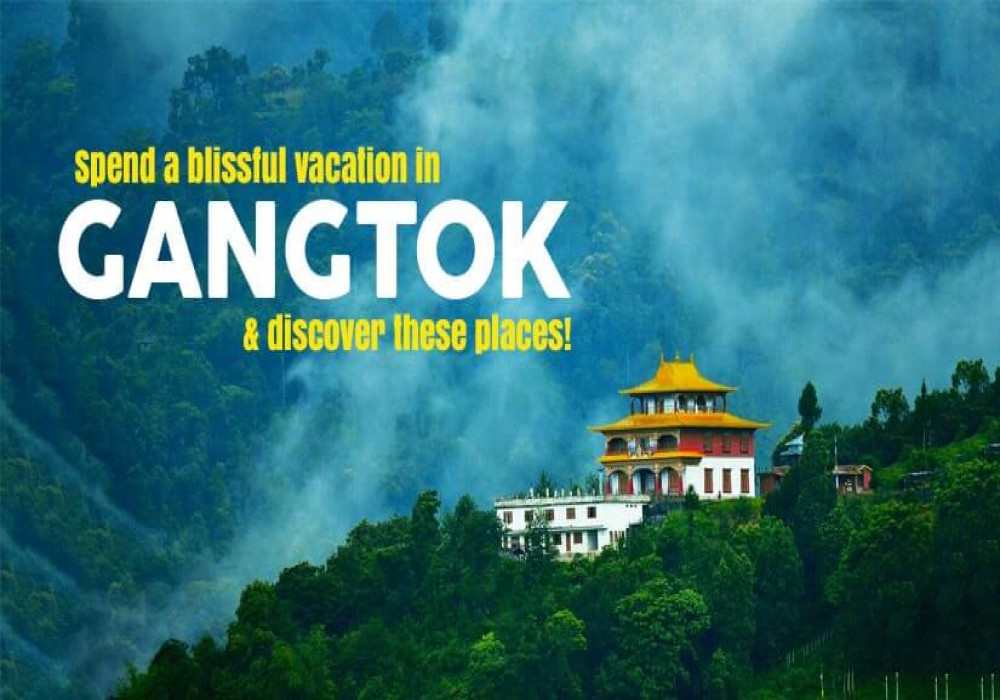 10 Amazing Places To Visit In Gangtok For A Blissful Vacation
A great globetrotter once said that "Great things are done when men and mountains meet", and the capital of Sikkim, Gangtok is a perfect destination for a meet and greet with the mighty Himalayas. With a plethora of places to visit in Gangtok, you sure can do great things. Gangtok is a mystical destination boasting incredible beauty, natural abundance, and misty weather; that will leave you speechless the moment you reach there.

10 Places To Visit In Gangtok
With numerous picturesque landscapes, cascading waterfalls, Buddhist monasteries, and a jaw-dropping view of Kanchenjunga peak, there is no dearth of Gangtok tourist places. Keep reading to find out what all places you should visit.
1. Nathu La Pass
Situated on the old silk route at the Indo- China border, Nathu La is a high altitude pass and one of the major attractions in Gangtok. Thousands of tourists visit Gangtok to trek to the pass while listening to melodious sounds of the valley and waterfalls gushing down the mountains. The breathtaking views of the snowcapped mountains under the light blue sky will make you fall in love with this place. Situated at a height of 4310 meters above sea level, Nathu La is surely one of the best places to visit in Gangtok.
2. Tsomgo Lake
Nestled at the height of 12,310 feet above sea level, Tsogmo Lake is a glacial lake near Gangtok. The word 'Tsomgo' means source of water, and the lake is also known as Changu Lake. The Jawahar Lal Nehru Road from Gangtok leads straight to Tosmgo Lake. The lake becomes one of the best places to visit in Gangtok with the reflections of surrounding hills on the water. Tsomgo Lake is 50 feet deep and an oval-shaped high altitude water body.
3. Namgyal Institute of Tibetology
The Namgyal Institute in Gangtok is an important institution to study and research Tibetan culture and history. One of the most famous Gangtok tourist places, Namgyal Institute houses a museum and a library that preserves religious and cultural artifacts including statues, paintings, coins, and embroideries. Designed by keeping Tibetan architectural methods in mind, Namgyal Institute of Tibetology is an attraction in itself, which boasts a huge facade, intricately designed frescos, and golden towers making it one of the popular places to visit in Gangtok.
Also Read: 10 Famous Festivals Of Sikkim That Are Totally Worth Experiencing

4. Tashi Viewpoint
Tashi viewpoint is a spot in Gangtok famous for its most enchanting views of sunsets and sunrises with a backdrop of some of the highest peaks in the world. This a great place to shoot pictures and hence, one of the best places to visit in Gangtok for photographers and videographers. The views of the Sinilochu and Kanchenjunga mountains draw tourists towards Tashi Viewpoint.
5. Baba Harbhajan Singh Temple