Tura is one of the largest towns in the state of Meghalaya which lies in the West Garo Hills district. The town is certainly one of the most beautiful places in the state and is actually a valley which is located at the foothills of the Tura hills and also the bottom of the peak of Tura. One can surely imagine the landscape which is captured there, and the pleasure and serenity one can get. The town has so much to explore and look for which are still hidden from the general public and needs to be explored. It is believed by the inhabitants of Tura that a native God Durama resided in the hills. This district capital is surrounded by green on all the sides and the amusing valleys are proof of that! They can blow anybody's mind instantly. Garo tribes are the main tribal groups living in the town. The town is the cultural and traditional centre for the tribes of Garo. For those who are water lover and love the sights of waterfalls should know that there are many streams and waterfalls in the town which are truly breathtaking.
Places to visit in Tura
Tura Peak
Situated around 872 m above sea level this is a place which is definitely worth visiting. The lush natural beauty of this place will simply mesmerize you with its aura. There is even a reserve forest in this area which is full of some fun and mysterious adventures.
Siju Caves
Did you know that the Siju Caves are the third largest caves which are situated in the Indian Sub-Continent. And that is in itself a reason to visit these caves just for the sheer immensity which this tourist spot offers to the tourists and travellers alike.
Balpakram National Park
You can have a fundamental idea about the magnificence of this national park by the fact that it covers an area of about 220 sq km. This national park is situated at a height of around 3,000 ft which is above sea level and is replete with all kinds of species, herbs etc.
Also Read: Kodava is the main language of this district which is known for Nagarhole National Park, and Abbey Falls
Things to do in Tura
Visit Rongbang Dar Waterfalls
Also known by the name of Rongbang Dare, this waterfall is the kind of place which you must definitely consider visiting with your loved ones. This tourist destination is located quite close to the East Garo Hills and is one of the most popular tourist spots in all of Meghalaya.
Naphak Lake
This lake is around 110 km from Tura. If you like fishing then this is the kind of place which you will find to be absolute heaven.
Garo Hills
This place is particularly famous for the Garo tribes. What is really likeable about this tribe is the fact that they believe in nature. And if you visit this travel destination then you will be finding some of the most famous and significant waterfalls here too.
Events and festivals in & around Tura
Cherry Blossom Festival
This festival is known to celebrate the autumn flowering of the Cherry Blossoms. Celebrated in the month of November during the course of this festival the visitors are able to enjoy fashion shows, rock concerts etc. And owing to which this festival is a must experience for anyone who visits Meghalaya.
Ahia Winter Festival
The very theme on which this festival is based is regarding celebrating life. And just this very thought somewhat makes this festival to be one of the most enchanting festivals to experience. What is really worth knowing is the fact that the celebration of this festival also marks the beginning of the pre-Christmas celebrations.
Bob Dylan Festival
This festival is celebrated for an entire week and involves a plethora of activities such as poetry reading, concerts and many other things. Overall, this is a fun festival to celebrate, experience and cherish.
Best time to visit Tura
You can visit Tura in just about every season. However, it has been seen that the maximum amount of tourists and travellers visit this place in the summer season.
How to reach Tura?
By Air - The nearest airport in Tura is Umroi Airport which is in Shillong and is around 35 km away from our main tourist destination. And it has good connectivity with other major cities such as Delhi, Kolkata, Aizwal etc.
By Train - Tura has no rail connectivity. And the nearest railway station is situated in Guwahati which is around 200 km away from the city.
By Road - Tura is connected with NH-40 with other cities. You can either hire a cab or take buses to reach this place.
You can plan your trip and create your own route to the city with Adotrip's technically driven circuit planner. Click here

3 Days

Natural Beauty

Meghalaya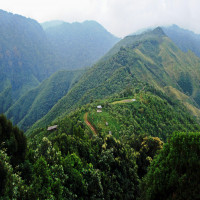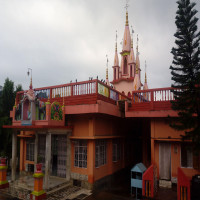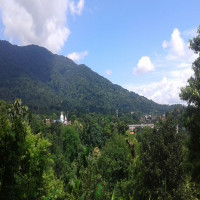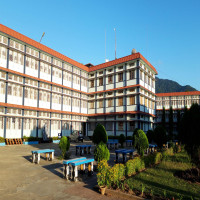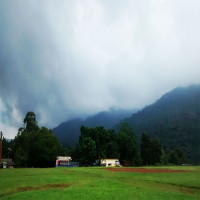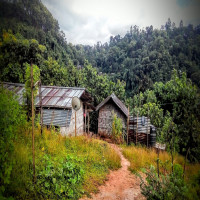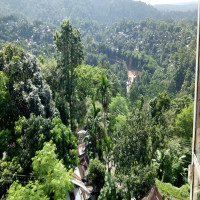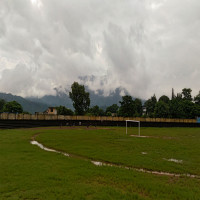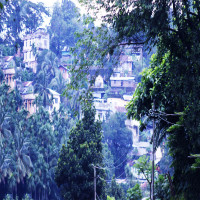 Accommodation
Destination
Meals
Transport
Overall