Uttar Pradesh is a state filled with traces of epics like Mahabharata and Ramayana. These epics are true-blue stories which are heard by almost every Indian citizen and thus its influences and marks in different cities are still cherished and worshipped. Ayodhya, Uttar Pradesh is a place where Lord Ram took birth and the entire life of him revolves around this city. It is a city located near Faizabad in the state of Uttar Pradesh. There are many historic temples and forts which make people nostalgic and give them a unique connection to the stories they have always heard.
Places to visit in Ayodhya
Ramjanma Bhoomi
It's a wonderful place to visit where one can explore the temple of Lord Ram that was later destroyed by the Babur's orders and a mosque was constructed on this land.
Hanuman Garhi
Hanuman Garhi comes as the most pious places of Ayodha, India and also well-known in the city as it is the birthplace of Lord Rama. It's a temple where one can worship Hanuman and the land of this temple belongs to the Nawab of Awadh. The temple was constructed on a hilltop and its 76 staircase pathway will lead you to the entry of this temple.
Nageshwarnath Temple
According to the history, the temple was built up by the Lord Ram's son Kush and the temple construction shows that semi-divine Nagas worship Lord Shiva.
Also Read: This city is home to the holy river Ganga, Chilla Wildlife Sanctuary, Bara Bazar and Chandi Devi Temple
Sita ki Rasoi
It sited on the North-Western side of the Ram Janamsthan in Rajkot, Ayodhya. It is a temple that turned as the kitchen of the goddess Sita. The temple reflects the modern version of the kitchen and there are some other idols placed in the kitchen like four brother Ram, Lakshman, Bharat and Shatrughan.
Things to do in Ayodhya
Awantika
A wonderful place for the foodies where one can enjoy the delicious Chinese to Italian to Indian cuisines. The best part you'll realize here; the restaurant fits best in your pocket.
Bahu Begum ka Maqbara
Known with another name too called "Taj Mahal of the East"; it's a unique 42m high Maqbara specially constructed for the queen of Nawab Shuja-ud-Daula.
Gulab Bari
Adore the green space of lawns and water features are home to this tomb and it's a tomb of Shuja-ud-Daula who was the third Nawab of Avadh.
Best time to visit Ayodhya
The best time to visit Ayodhya is September to March and winters are enjoyable as the temperature lies in between 22°C-8°C, a breezy environment to explore.
How to reach?
You can plan your trip and create your own route to the city with Adotrip's technically driven circuit planner. Click here.

2 Days

Religious

Uttar Pradesh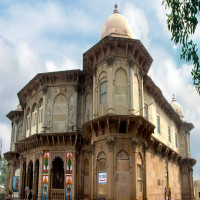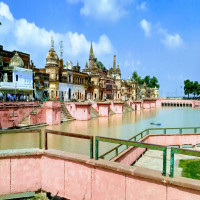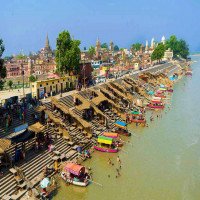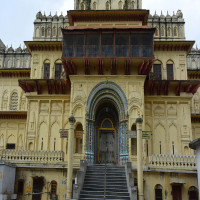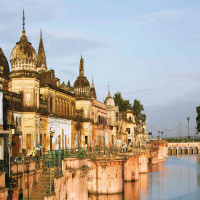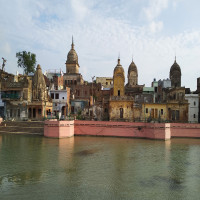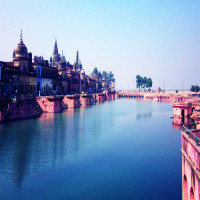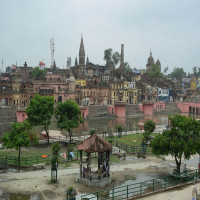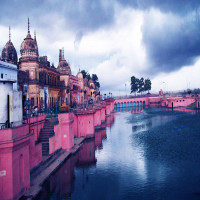 Accommodation
Destination
Meals
Transport
Overall