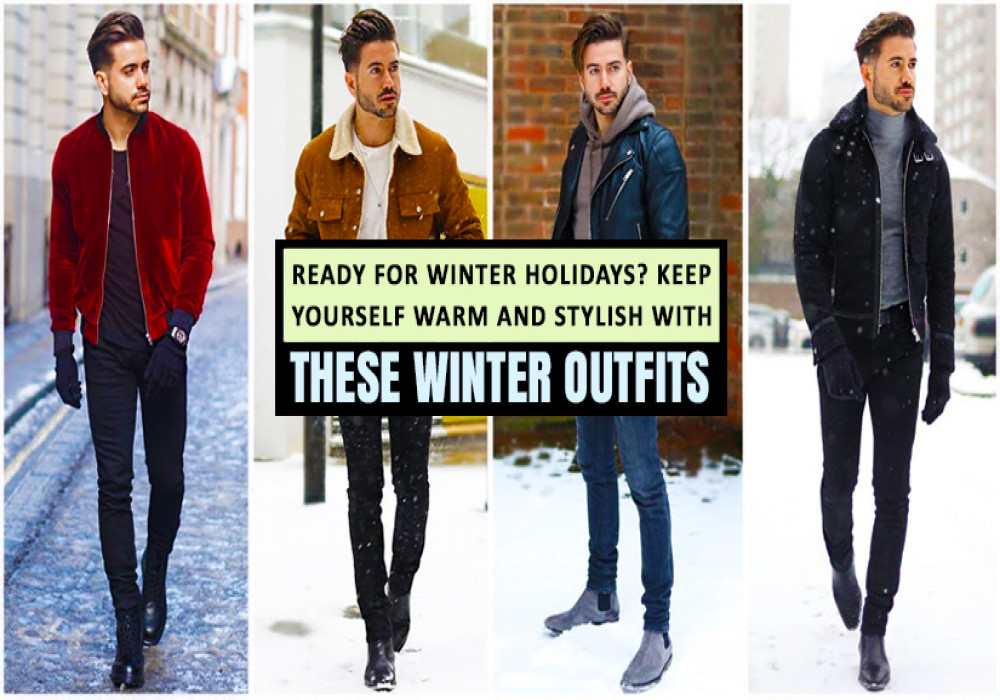 Men's Winter Vacation Outfit Ideas: Impress the World with these Top 8 Winter Attires
The winter holiday season is a beautiful time to enjoy the weather with a cup of hot tea, read books in the cosy atmosphere of your resort and look a combination of 'manly and cute' while stepping outside.
With the onset of the winter season, it is also time to change your entire wardrobe so that you can protect yourself from the chill of the winter without letting go of your style quotient.
Thus, if you are in search of some winter styling inspiration, then not to worry as we, at Adotrip, have hand-picked some of the coolest winter holiday outfits that are absolutely essential for every man's winter wardrobe.

1. Leather Jacket
Pair that crisp leather jacket with denim jeans, boots, scarf and a casual watch to look your stylish self. These are a few quintessential things every man must have in his wardrobe. So, when the temperatures drop you are able to soar them back up with this timeless winter holiday look truly meant for men.
2. Pea Coat
This double-breasted overcoat is a thing any man would desire to add in his winter holiday wardrobe. Wearing this will instantly notch up your quotient of sexy. And the best part is that you can carry this on various occasions whether it be those classic winter holidays, just taking a casual stroll in the city, or going to that party with your casual streak spreading your boyish charm. Pairing denim jeans and aviator glasses with it will make you look more stunning.
3. Wool Overcoat