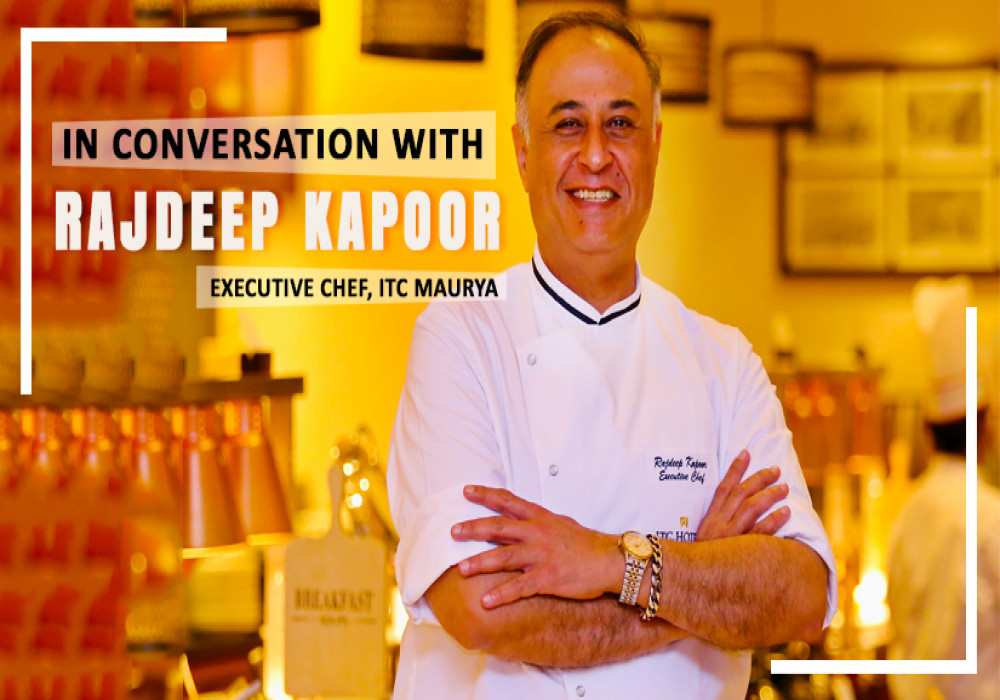 ITC Maurya's Exec. Chef Answers What Restaurants Have in Store for You in the New Normal?
When we all were unanimously cursing 2019 for being a bad year, little did we know that the year that would follow, i.e. 2020, is going to be even more surreal? From March coronavirus started impacting our lives, and, it stands at nearly 19.6 lakh positive cases and 5.9 lakh active cases as we write.
While COVID-19 has impacted all the industries, more or less, its ramification on the travel industry has been quite huge. Everything – right from tourism to restaurants – are bearing the brunt, and, although it looks like India has yet not neared the peak, it is seen that people now indeed have started going out and living their lives once again, this time in the 'New Normal'.
As now the light at the end of the tunnel can be seen, we touched base with the Executive Chef of ITC Maurya, Rajdeep Kapoor to know, as we are in unlock 3.0, should people feel encouraged to go out and dine in? And, here's what he had to say.

"Guests' eating habits and preferences will change a lot. Earlier travelling was all about experiencing food, luxury, cultures, etc. Sustainability, health, hygiene, safety parameters will become the new luxury. Hotels and restaurants that will follow Standard operating procedures and safe distancing norms will be trusted by the guests. A ten-year strong "Responsible Luxury" ethos underscores ITC Hotels culinary brands and initiatives to present innovative cuisine experiences while adhering to high standards of food safety and hygiene."
The chef also spoke about the 3 preventive measures that a restaurant should take to ensure the safety of the customers amid the pandemic, and the following are the same.

1. Following safe distancing norms while presenting a unique and responsible dining experience to the guests
2. Following ITC's ethos of Responsible Luxury, use of sustainable food products that are caringly sourced and mindfully prepared while adhering to our WeAssure programme, high standards of food safety and hygiene
3. Use of technology and innovation to ensure contact light dining (including digital ordering and e-payment solutions)
He also included that at ITC Maurya they have adopted stringent measures and protocols, including mandatory temperature checks for all chefs and food and beverage associates.