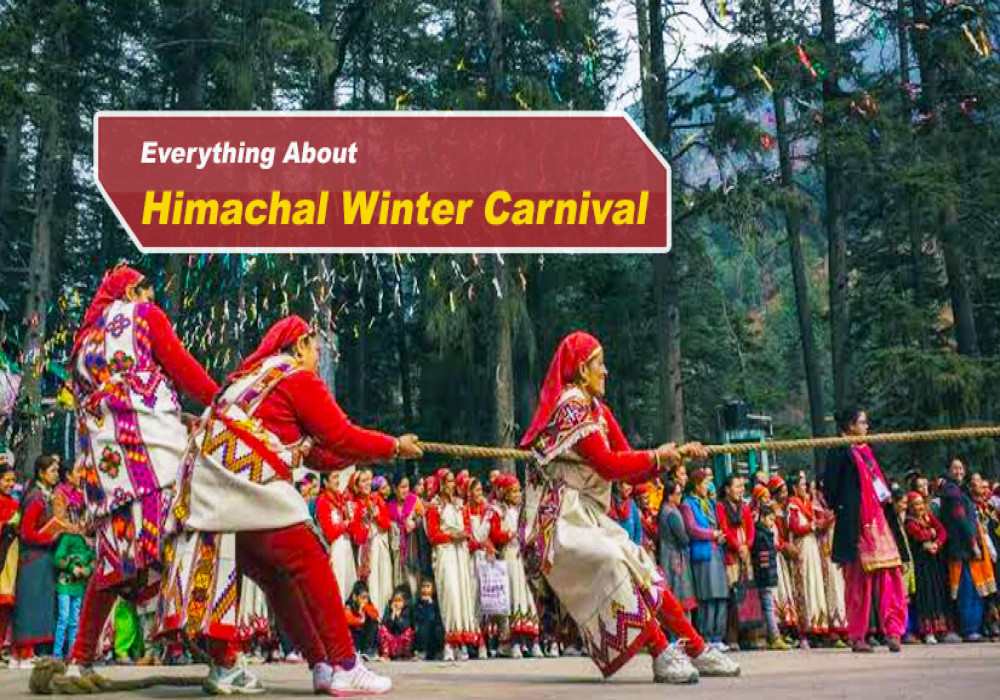 Himachal Winter Carnival 2020: Everything You Need to Know About the Do
It's hard to leave the blanket on a frosty morning with a toasty mug of coffee! But here is a thing that can make you leave it for good and that is the most fun and prominent Himachal Winter Carnival! The winter carnival is an annual affair that is celebrated for 5 days and is organised by the state government. The idea behind this carnival is to boost tourism in the state, spread awareness about the exotic skiing destinations and celebrate the culture, folk art, food, heritage and natural beauty that is an innate part of Himachal Pradesh.

History and Facts of Manali Winter Carnival at a Glance
Not many people know that the Himachal Winter Carnival began its journey from 1977 when it was organised for the first time. This adventure and cultural extravaganza have been a regular state affair for nearly four decades now. It was inaugurated by the late Dr. Y. S. Parmar, the then Chief Minister of the state.
Do you know that the winter carnival is closely related to the Atal Bihari Vajpayee Institute of Mountaineering and Allied Sports. The entire event was the brainchild of Shri Harnam Singh, the founder of this institute. The carnival was inaugurated to bring the skiing culture and the exotic skiing locations of the state in limelight.
Interestingly, in the initial years, the carnival was participated by professional skiers and experts from Gulmarg Skii School, HAWS and ITBP.
Later, cultural events and skiing competitions were organised simultaneously as a result of which the footfall at the event increased and the event became a huge hit among the locals and the tourists alike.
Besides skiing championships and cultural performances, a lot of other entertainment activities and programs are lined up to amuse the visitors. Some other key highlights of the carnival include Street Plays, Adventure Sports, Food Festival, Fashion Shows, Fancy Dress competitions for kids and a lot more.
Fun Highlights of the Himachal Winter Carnival in India
Carnival Parade
The carnival begins with a parade at the Mall Road in Manali which is mandatory to take part in for the participants who are appearing in various competitions. Here boys and girls wear traditional dresses or dress according to the theme if there is any. The enthusiastic crowd cheers for them and the whole ambiance becomes joyful and delightful to look at. The winners of Carnival Parade are granted a cash prize of Rs.25,000, Rs.15,000 and Rs.10,000 for 1st, 2nd, and 3rd positions respectively.

Competitions