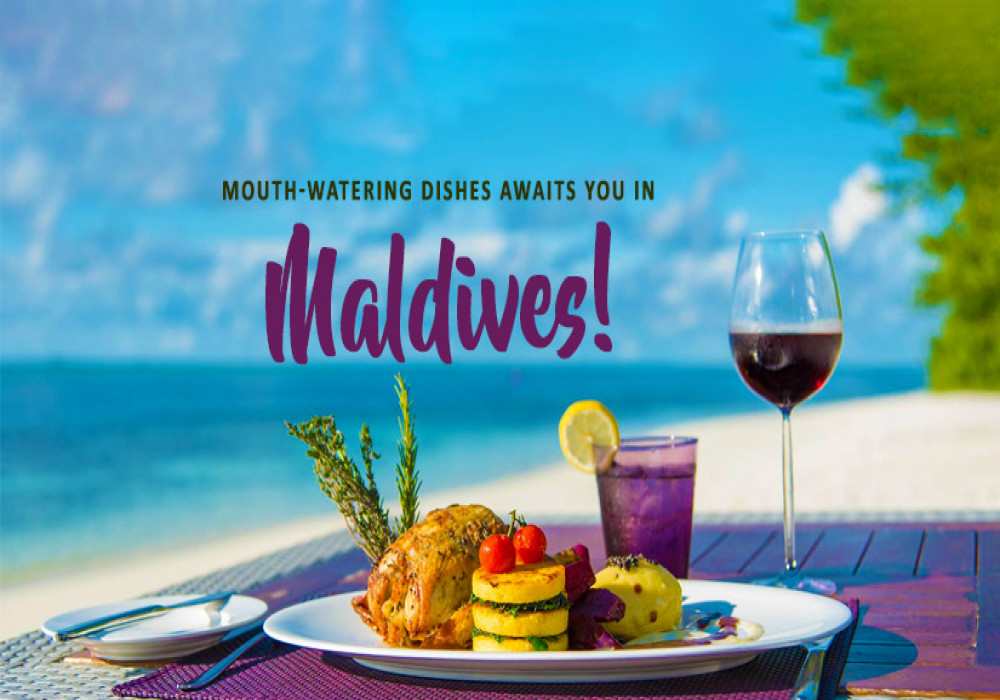 12 Famous Dishes of Maldives For A Great Culinary Experience
Maldives is a heaven in the Indian Ocean and that attracts tourists from across the world for its warmest hospitality, surreal tourist attractions, and myriad adventure sports to give you the time of your life!
But as said, you can work well, travel well, sleep well, in short, live well, if you dine well! To explore the Maldives, you must munch on some popular food of Maldives.
12 Must-try Food in Maldives That Will Leave You Drolling
This story features some drool-worthy traditional dishes that you must savor before calling it a trip! The Maldivian dishes are equally mesmerizing and will take your culinary experience a notch higher, so here you go!
1. Garudhiya
If food is fuel for life, then good food is fuel for a happy life! This finger-licking good dish Garudhiya is an irresistible fish soup. Garudhiya is savored with Roshi (Maldivian Chapati), steamed rice, chilies, lime onions, and garnished with grated coconut. The broth for this traditional Maldivian dish is made by cooking various species of tuna that lends the dish a rich flavor.

2. Mashuni
Looking for a light, nutritious, and mouth-watering breakfast option, then you must go for Mashuni. The dish has two primary ingredients tuna and coconut that are assorted with minced chilies, pepper, and onions, try it, you will love it!

3. Masroshi
Masroshi is a type of bread that can be served with tea, or in the main course. This fried and stuffed flat dough is filled with tuna, ginger garlic, curry leaves, onion, pepper, and coconut. Maroshi is a palm-sized dough that is light on the stomach and is ideally consumed in breakfast or with evening tea.

4. Gulha
A delectable version of dumplings, Gulha is a popular evening snack commonly served at every cafe and restaurant in the Maldives. Gulha has a lip-smacking filling of tuna fish glazed in local spices that adds a kick to the dish.

5. Boshi Bashuni
A combination of crunch and juicy bite, Boshi Bashuni is a salad-cum-salsa. Fresh coconut, banana flowers, cumin, curry leaves, spices, and Maldivian chilies are the primary ingredients of this dish that subtly adds texture to the dish without complexing the taste.

6. Rihaakuru
The star of this dish is tuna fish. Primarily a sauce, Rihaakuru is cooked for hours and is prepared in every household. The dish is also prepared in Sri Lanka and the Lakshadweep archipelago.

7. Maldivian Live Lobster