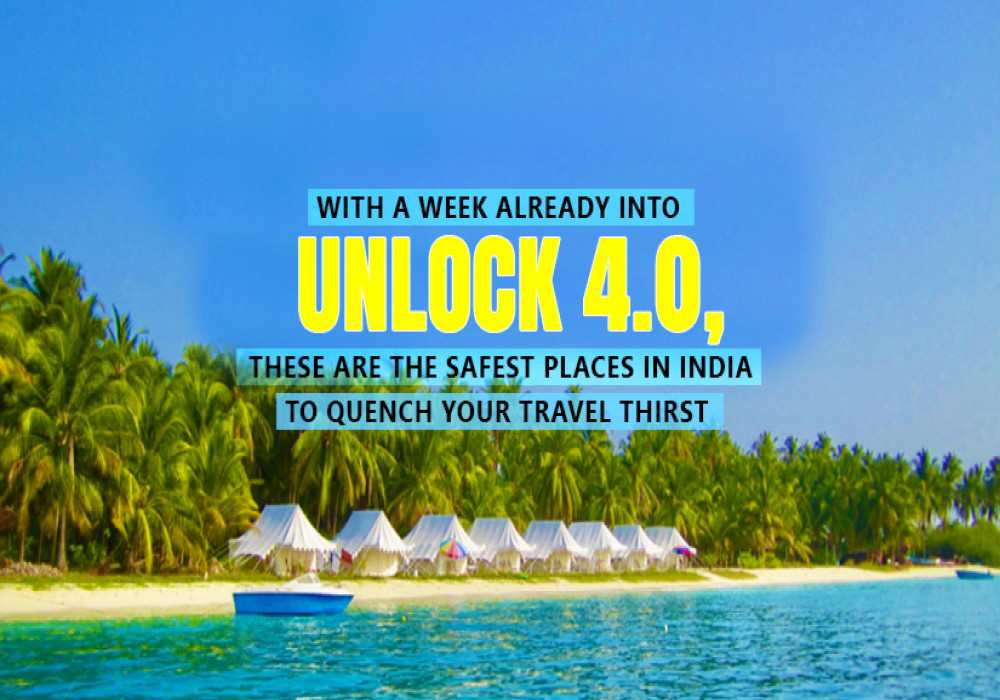 As India Enters Unlock 4.0, Here is the List of Travel Getaways Which are Safe to Travel
As we are finally in Unlock 4.0, people are still adjusting and adapting themselves to the 'New Normal'. However, during these 5 months when India was under lockdown and then saw the re-opening of cities and economy in a phased manner, several people have been craving to travel once again just like the old times and visit their favourite travel destinations; be it the mountains of the north, beaches or soothing getaways of the south.
Keeping this in mind, we at Adotrip, have hand-picked a few travel destinations which are safe to travel to even in the current downtime of the coronavirus crisis. So, without further ado, let's try and explore which are these safest Indian destinations.
#1. Lakshadweep
This is one such travel destination in India that hasn't reported a single case of Coronavirus yet. Perhaps, this might be due to its remote location. Considering this, it is a great place to satisfy your travel cravings and enjoy nature amid the ongoing pandemic.
#2. Daman and Diu
This is another Indian destination which hasn't seen a very steep spike for the coronavirus cases despite being quite close to Gujarat and Maharashtra geographically. This has been only possible due to the collective efforts of the locals residing there. It proves that together we can overcome any situation.
#3. Goa