Festival for a day only? So boring. We would like to see more of it right. Nagaland surely understands that. They have many long-term festivals which happens for more than a day. Just like this one. Sekrenyi Festival takes place for 10 days which are full of colors, ceremonies, pleasantries and more, celebrated by Angami tribe.
The festival is quite traditional and involves many rituals and customs. There is so much that is engaging for people who do not know about the festival. Young men and women sing songs, participants are served with rice beer and meat which are delicious by the way. During the festival, the people do not go on fields for work.
Major attractions of Sekrenyi Festival
The rituals and traditions followed for ten days are unique and interesting to know and see.
The three-day sessions of singing and dancing are full of fun and enthusiasm.
Also Read: Marked by a sacrifice of goat, this festival is all about indulging in procession of Gods, dance and music
Thekra Hie is one of the best parts of the festival where young people of the village sit together and sing in coordination.
Rice beer filled in jugs with delicious meat is served to people.
How to reach Sekrenyi Festival?
The festival is celebrated mostly in all parts of Nagaland. People can easily reach here by air or rail. The nearest airport and railway station are in Dimapur which is connected to all cities by road.
You can plan your trip and create your own route to the city with Adotrip's technically driven circuit planner. Click here
Festival Date

25 February 2020 - 6 March 2020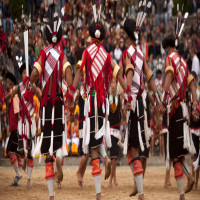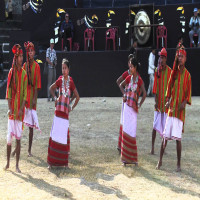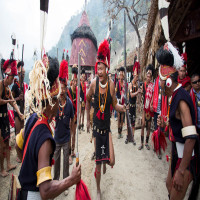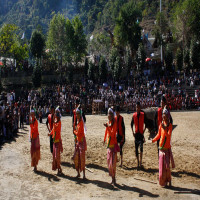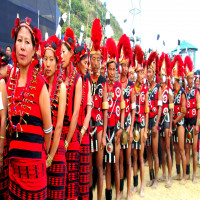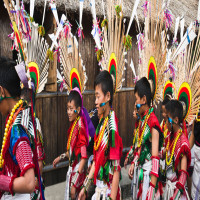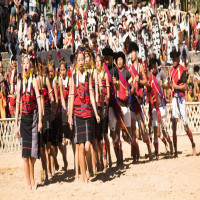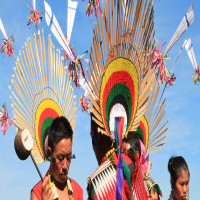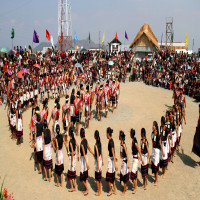 Accommodation
Destination
Meals
Transport
Overall