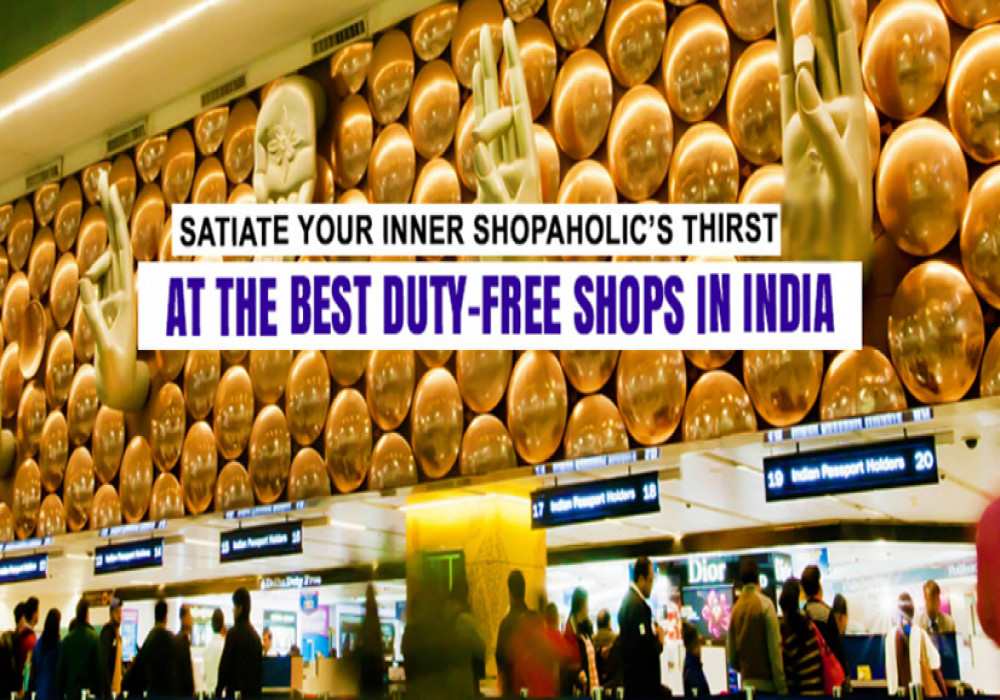 Top 3 Duty-Free Shops in India for All the Shopaholics Out There
Duty-free shops are essentially airport stores where you can buy goods at discounted prices and get great deals as compared to the local shops and stores worldwide. In India, there exist several International duty-free shops for visitors in order to facilitate them to buy many goods and foreign products which may be difficult to find at local stores.
Well, if brands are your thing and you love to shop till you drop, then check out these places where you will find the best duty-free shops. Let's get started, shall we?
Chhatrapati Shivaji International Airport, Mumbai
In India, the finest duty-free shops are found at the airport in Mumbai which is operated by Flamingo Travel Retail Ltd. It has its flagship store located at Chhatrapati Shivaji International Airport Terminal 2. This retail company has 17 stores at Mumbai Airport. This includes four essential duty-free stores, one Indian gourmet store and 12 speciality stores with an aggregate retail area of 6,629 square meters. Most of these stores offer categories such as liquor, tobacco products, toiletries, cosmetics, food supplies, candies, apparels, accessories, watches, jewellery, electronics and other products, including souvenirs.
Indira Gandhi International Airport, Delhi
Some of the finest duty-free shops can be found at the Indira Gandhi International Airport as well. It offers many varieties of products which appeal to both the local as well as international travellers. Liquor is famous in most of the stores and shoppers are fond of purchasing liquor in a number of airports in India. This has led to profits of more than 65% in India in comparison to 18% in other parts of the world. Some items mentioned by the passengers as the items that they would like to see more in quantity at the Delhi airport are souvenirs, electronic goods and books.
Duty-free shops are not only present at the airports, but also in the big metropolitan cities of India like New Delhi, Kolkata and others.
The New Delhi duty-free store is also considered to be the biggest shop for shopaholics where products are sold at the exact rates and are tax-free too.
Cochin International Airport, Cochin