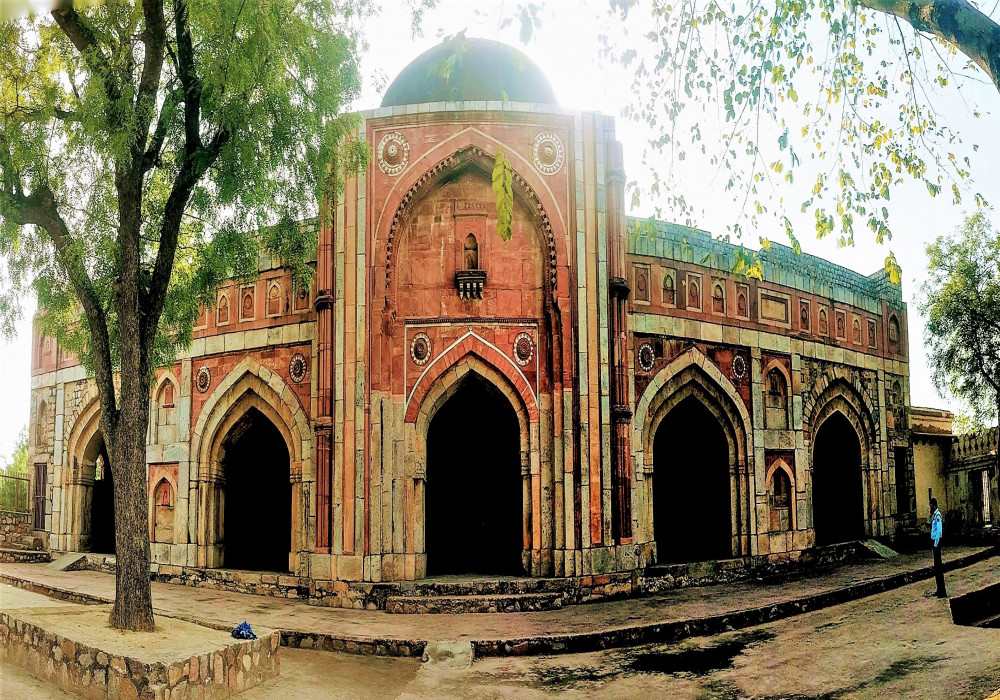 Jamali Kamali Mosque and Tomb Delhi - History & Haunted Story
"Where there is a ruin, there is a hope of treasure"

-RUMI
You would wonder why this blog starts with a quote like this. Well, let me put your inquisitiveness at rest by sharing my experience of visiting this relic that lost its glory in time, Jamali Kamali Tomb and Mosque located in the Archaeological Park, Mehrauli, Delhi.

The unfortunate predicament is, despite located at the best location, which is right behind the very famous monument, Qutub Minar, still, the footfall is sparse. The Archaeological Park is home to many such treasures falling through the cracks that are in dire need to be overhauled.
With a hope to discover yet another gem, a quest to know the real story of Sufi saints, Jamali and Kamali, I took off for this place. To be honest, I did extensive research, before I finally made up my mind, as I heard the place was haunted by Djinns, also, there are plenty of stories doing rounds on Google, didn't know which one to believe, though.
Probably, that made me adamant to visit this place, all by myself. With no place to park my car, I went back to the Qutub Minar Metro Station to safely park my car, from there I took an auto, shared one, that charged me 20 INR, and dropped me at the very entrance of the park.

Though the park, at the entrance, is lush green, the other side flaunts an ethereal rose garden, but as you move further you would find the place getting deteriorated. As I hit the trail in the park, I found the pillars on which directions were mentioned. I moved forward with heavy steps as I was still skeptical as to how my experience would be?