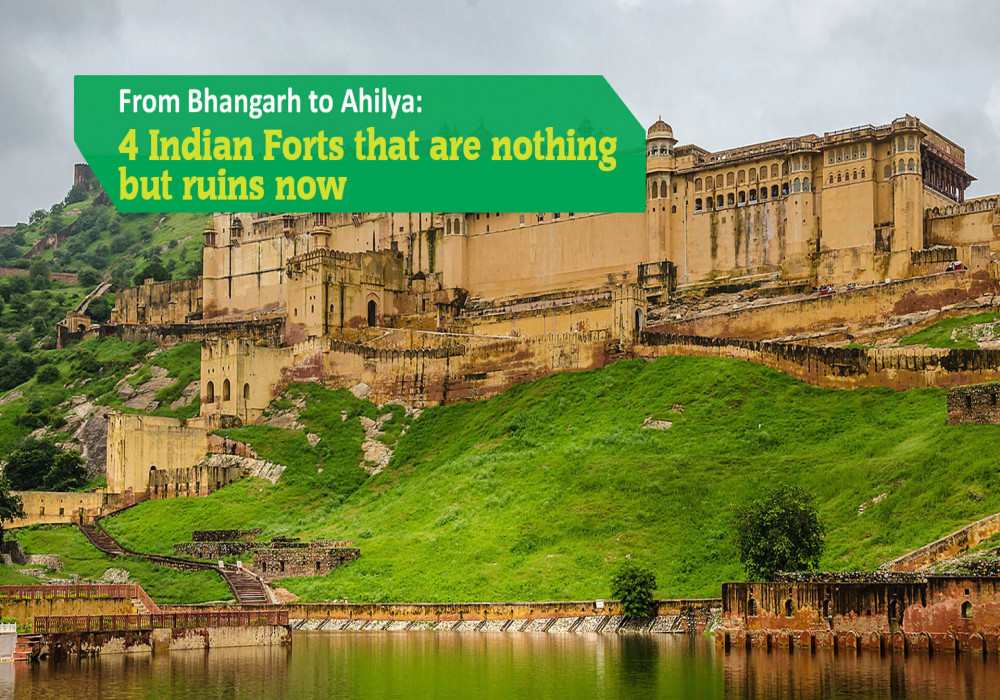 From Bhangarh to Ahilya: 4 Indian Forts that are nothing but ruins now
The minute I decided to explore the ruins of Indian Monuments, something clicked my mind - everything's made to meet its end. But then, these architectural gems were the epitome of beauty in the initial days of their construction and that is what inspired me to check them out in person.
When it comes to exploring India, happiness can be seen in my eyes. It is a land of history and heritage and that is why people from across the globe come here to witness the same.
While witnessing different shades of India, I fortunately managed to explore the history too, through the ruined forts that were the result of a thoughtful outcome from the-then rulers of India. I got totally awestruck by the local stories behind the establishment of these forts and they will live with me forever.
But what really slowed me down was the critical condition of these forts. Despite this, I took a tour of them because of their breathtakingly beautiful architecture.
Well, all of it was extremely mind-boggling for me. If you also hold the same instincts of touching the nerves of these forts, well, you need to read this blog thoroughly then. Here, I have explained exceptional facts about each fort.
Let's explore these forts through words.
#1. Bhangarh Fort, Rajasthan