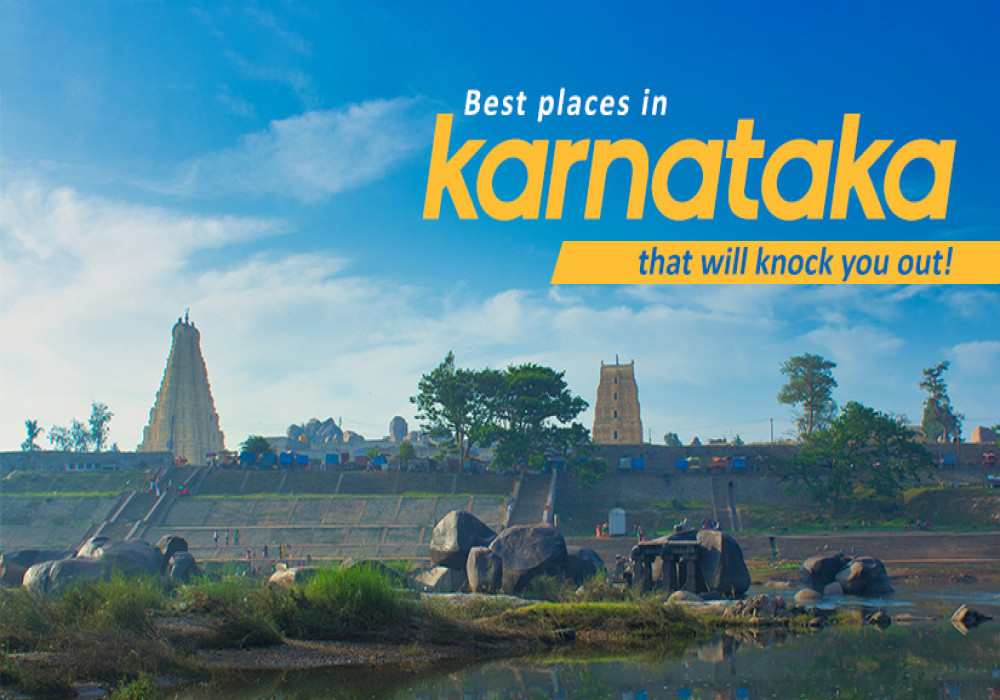 Top 12 Best Places to Explore in Karnataka
The state of Karnataka has many hidden gems in its treasure trove. Some of them are very famous, while others are underrated. The geographical location of this state ensures distinct tourist places in Karnataka that will blow your mind.
Karnataka is a melting pot of cultures, modernity, and ancient charm. Travelers visit the historical and quintessential state from all over the globe to have a fun holiday with their friends and family or sometimes solo.
12 Best Places To Visit In Karnataka In 2021
We have made a list of handpicked places to explore in Karnataka. Have a look!
1. Coorg
This hill station in Karnataka is aptly called 'Scotland of India'. Coorg will grab your senses with the heady scent of coffee and scintillating fresh air. With attractions like coffee estates full of aromas, luxuriant greenery covering the mountains, and waterfalls plunging down the misty mountains, Coorg grabs the attention of each and every traveler at first sight.

Thrilling treks along the coffee & spice plantations, elephant camps, boat rides in the river, wildlife sanctuaries, and local markets club together to make the holiday exhilarating.
2. Bangalore
The capital city of Karnataka is much more than just a jungle of IT companies and software engineers working in the concrete buildings. Bangalore offers a cosmopolitan ambiance to its visitors. The IT hub of the country has pleasant weather all year long making it one of the best places to visit in Karnataka. It is full of wildlife, nature, ruins, museums, architectural wonders, and gardens.
3. Jog Falls
The best reason to witness this major attraction of Karnataka, apart from being a splendid waterfall, is that it is the second-largest waterfall in the country. Jog Falls is known with many names such as Gersoppa Falls, and Jogada Gundi and the water drops down from a height of 253 m (830 ft). The Karnataka Tourism Board has built a staircase of more than 1500 steps that starts from the viewpoint to the top of the hill from where the beauty of this waterfall multiplies.

4. Kabini