Historically affluent, replete with religions and home to many forest reserves, Bihar has everything that tourists wish to experience. Blissful Bihar is a land of monasteries, temples, Muslim and Sikh shrines hence, visited by a vast number of pilgrims. History buffs show their keen interest in studying ancient relics. Capital of Bihar is Patna which is quite famous while other places as Bodhgaya, Nalanda, Vaishali, Buxor, Rajgir, Pawanpuri, Kesaria are amongst the top listed destinations in Bihar that are visited by a large number of Indian as well as Foreign Tourists.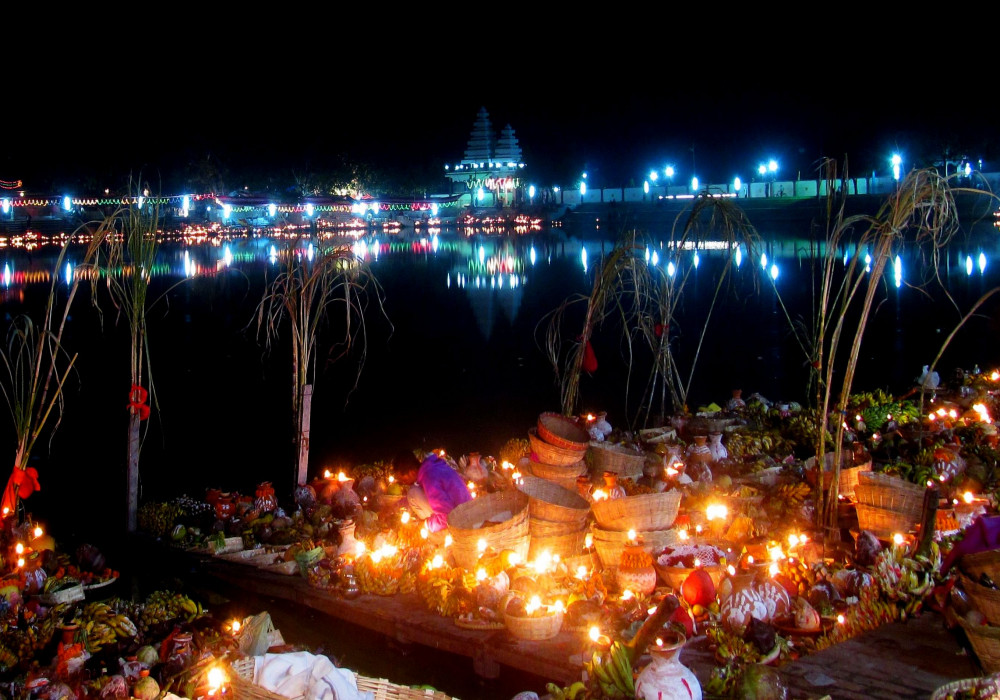 History of Bihar
Bihar - one of the oldest inhabited places in India is reckoned to have a glorified past. The land that has been an abode to the great mathematician Aryabhata, a teacher, a philosopher and royal advisor Chanakya, our first President Dr. Rajendra Prasad, and the great Mauryan Emperor Ashoka. It is a pious land where Sita, Guru Gobind Singh, and Thirthankara Vardhamana Mahavira were born. An origin of many pilgrimage sites - Bihar is where Gautam Buddha was enlightened. The depilating structures of the famous Nalanda University and Vikramshila in Bihar speaks of the bygone era when these were the main center of education in the world. Being historically rich and well known for its ancient marvels, Bihar can also leave you enthralled with its cultural and natural splendors.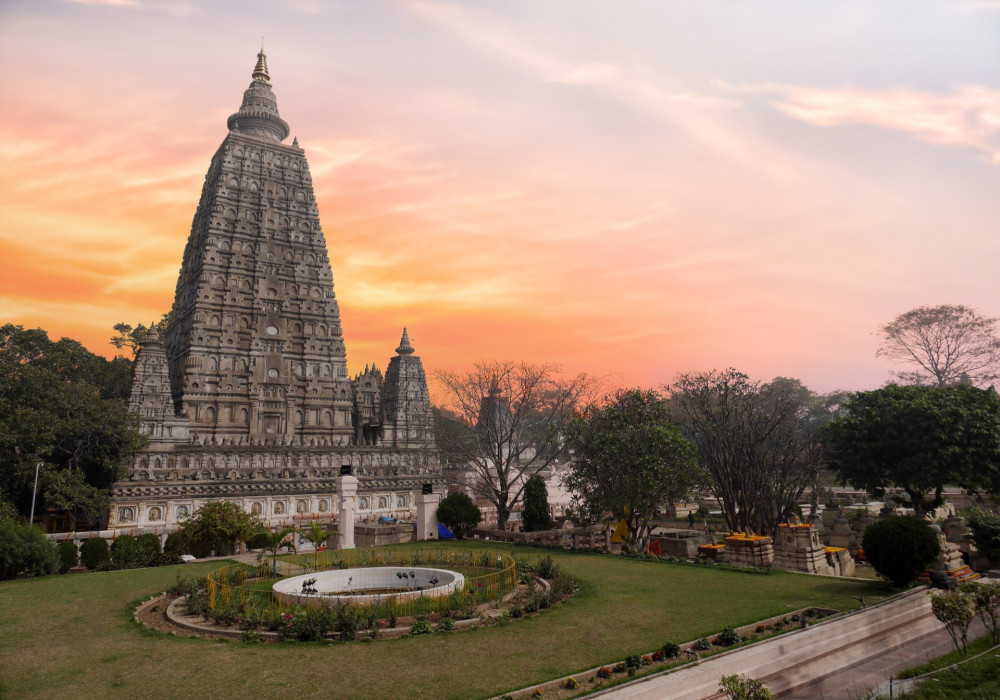 Culture of Bihar
Possessing 38 districts, Bihar is the twelfth largest state in India which is also a melting pot of many cultures. A land where Buddhism and the Maurya Dynasty originated, a region that is, as ancient as the mythological epics of Mahabharata and Ramayana, upholds religious significance. The most prominent cultures - Buddhism, Jainism, and Hinduism are significantly depicted through literature, art, and culture in Bihar. Embracing all cultures and religions, Islam is also widely practiced due to the overwhelming majority of Muslims spreading throughout the state. Patna Sahib -the Sikh shrine adds up to the religious diversity of Bihar. Primarily divided into four cultural provinces -Bhojpur, Chotanagpur, Mithila, and Magadha, it is a place where religion is primary thus is home to famous temples that holds much importance. Significant to all major religions and adorned with rich culture, the third-largest populous state is a place that is a wonderful example of cultural inclusion that can be witnessed in the array of famous festivals celebrated in this part of India. Bihar is largely explored by the tourists who wish to savour the diversity at its best!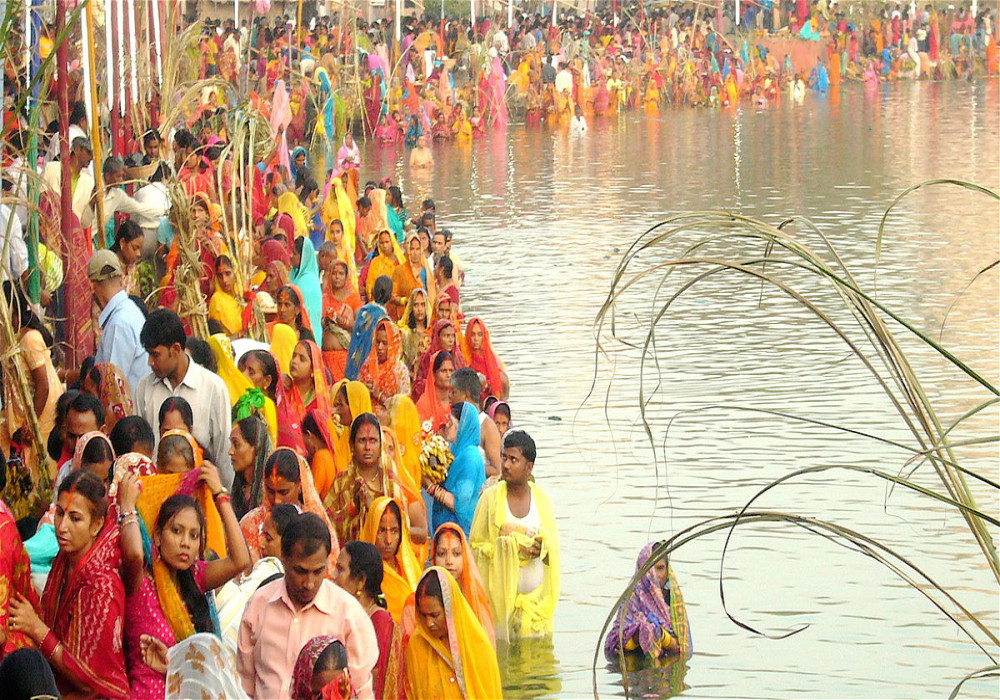 Tribes of Bihar
Bihar was once an abode to many tribes but after splitting up in November 2000, many tribes moved to Jharkhand. Now left with Birjia, Binjhia, Bathudi, and Chik Baraik, one can en route to experience the unfiltered and unruffled life that still exists in some parts of the state. Primarily depending on the agriculture and handicrafts, they thrive on the basics, sticking more with nature. Their thatched houses, intriguing culture, paintings, dances, festivals are intriguing and full of life. Taking a tribal tour in Bihar can help you change your perspective towards life. This can be the most enriching experience if well-curated.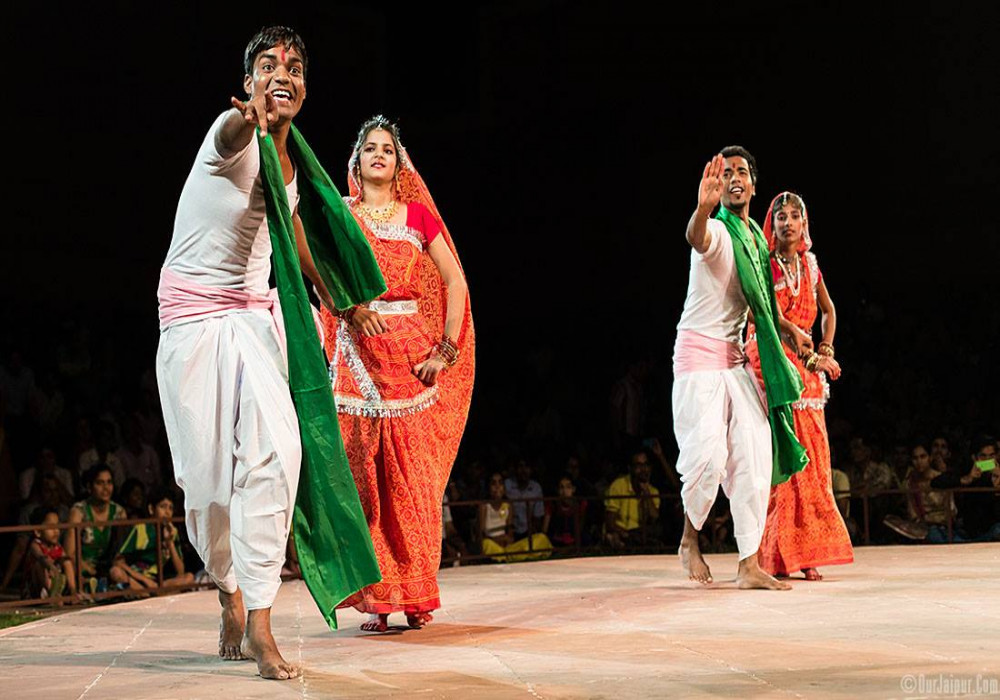 Art and Handicrafts of Bihar
Bihar is indeed a land of many art forms - Madhubani paintings being the soul. Largely associated with small scale industries, handloom and handicraft in Bihar are exquisite and easy on the pocket. Bhagalpur in Bihar, known as the Silk City of India, showcases a huge collection of pure fabrics including cotton, silk, tussar, mulberry, and sand gamchas. Shopaholic or not, souvenirs are something that every traveller seeks to partake in while exploring a destination. Bihar offers a large variety of unique souvenirs that are absolutely worth buying. Don't forget to keep an extra space because you might end up adding more weight to your luggage as handicrafts of Bihar are irresistible.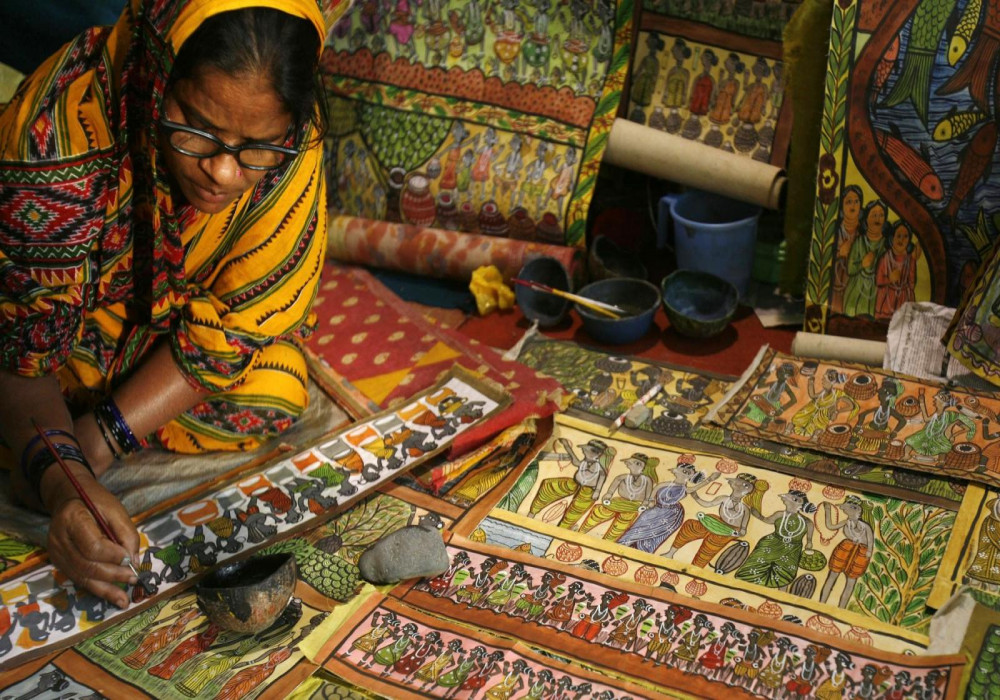 Food of Bihar
Life seems so endlessly delicious with the local food of Bihar. Bihar has given a secret recipe of Sattu to the country. High in energy, Sattu is extensively used in breakfast. The smoky flavoured Litti-chokha is the regional specialty, it is roasted on coal fire that tastes incredibly delicious. Dal Pitha -Bihar's version of dumplings are truly a delight while Kadhi Badi is the all-time favourite dish. Mutton-kebabs, an ancient recipe cannot be missed. Heaven for people with a sweet tooth, delicacies like Malpua, Kheer Makhana, Parwal ki Mithai can leave you drooling. 2000-year-old preparation, Khaja is definitely scrumptious. The mouth-watering food in Bihar will surely make your visit worthwhile and leave you craving for more!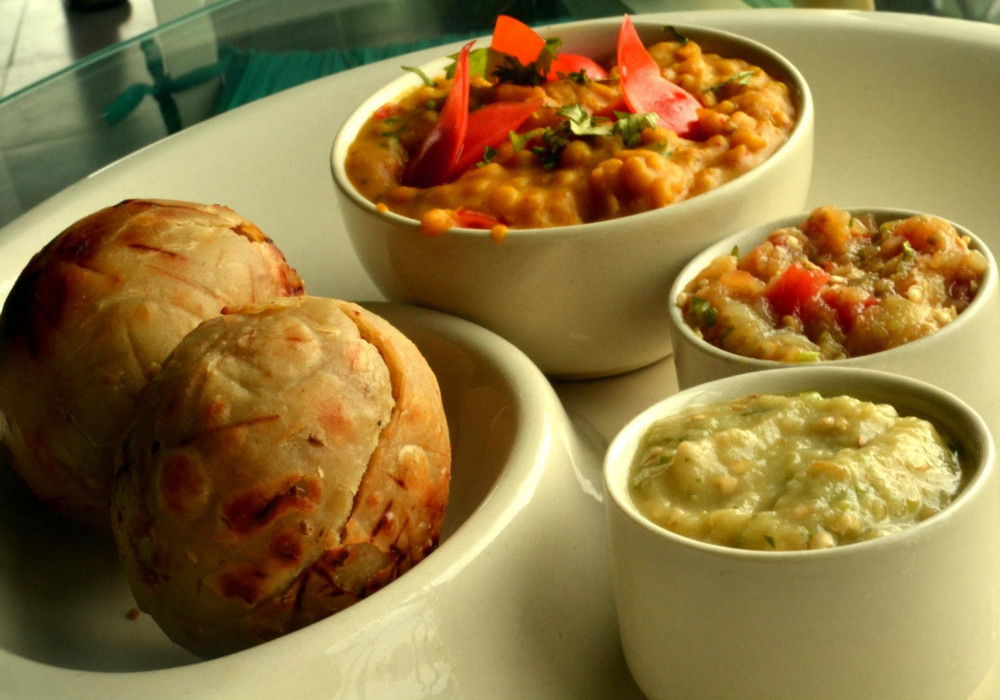 Things to do in Bihar
Enjoy the bliss at Dungeshwari Cave Temples near Gaya.
Do not skip a visit to Mahabodhi Temple

Witness Thai culture at Thai Monastery

Seek blessings at the famous Sikh shrine, Takht Shri Patna Sahib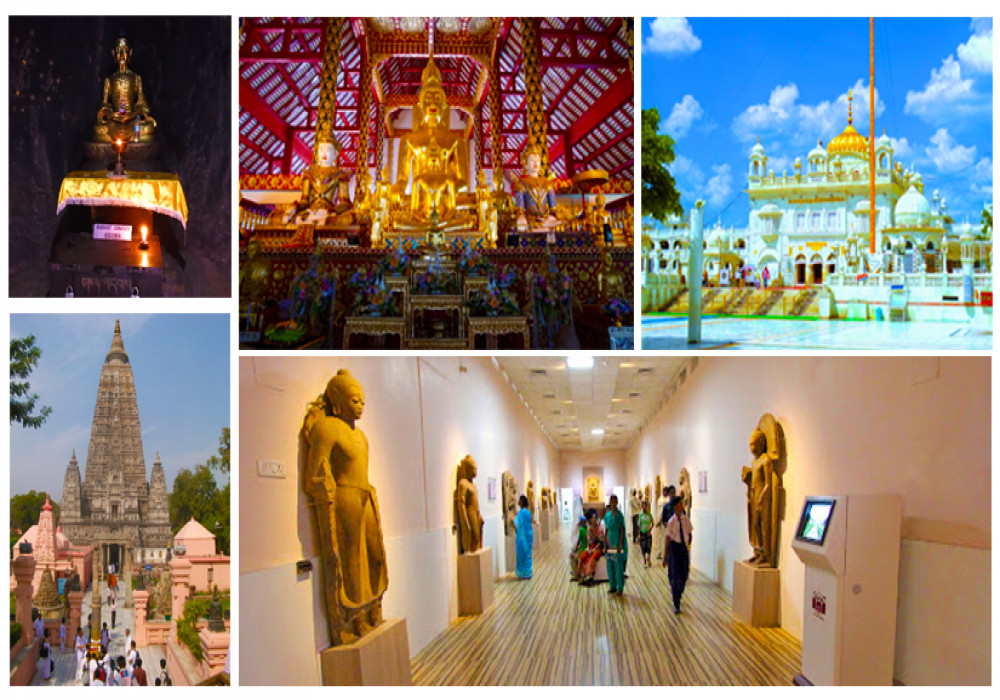 Learn about the rich culture of India at the Archaeological Survey of India Museum in Patna.

Pay a visit to the Relics of the World's second-largest Buddhist Stupas near Nalanda and Champaran.

Find solace at Shri Krishna Vatika near Munger.

Step into the oldest university of India, Nalanda.
Bihar is truly an awe-inspiring land that has been evolving ever since. It has seen major highs and lows, however, with progressive planning and implementation by the Government, this historically rich destination has bounced back, reserving its spot in the fastest-growing states of India. A blend of all the things nice, contemporary Bihar is a place to be for nature-lovers, heritage-buffs, and religious-minded folks.
Plan your trip and create your own route to explore the state with Adotrip's technically driven circuit planner. Click here or scroll to the bottom to find the same.