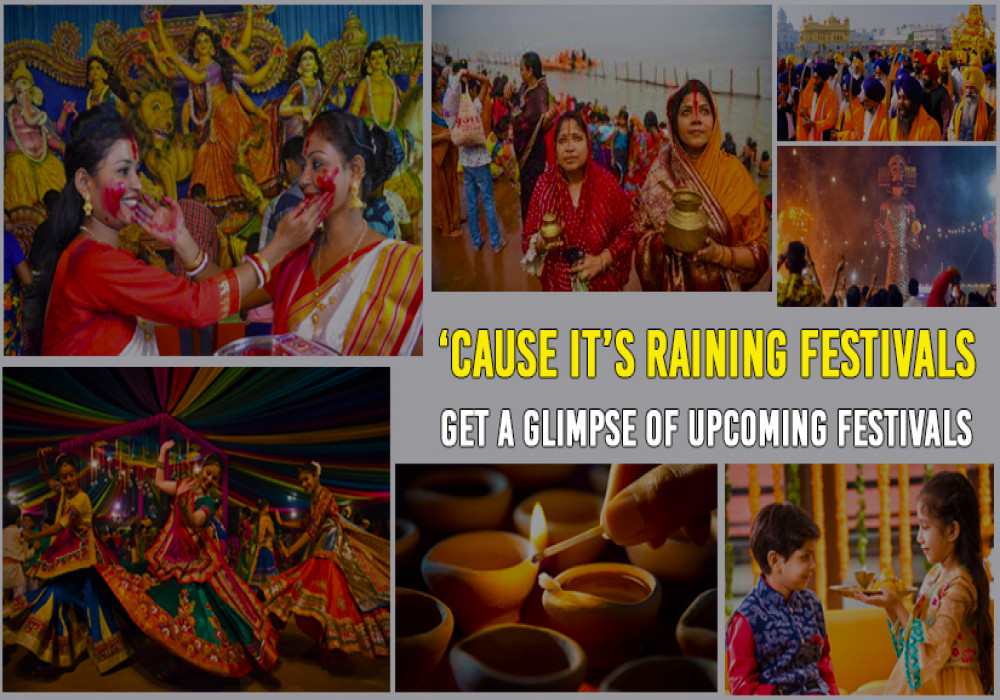 7 Famous Festivals of India that Fall in the Month of October and November
Prepping up for the festival season? Now is the ideal time to witness the immense grandeur of festivals in India that will gradually unleash the spirit of great enthusiasm. The undeniable contagious festive spirit spikes up on a different level as soon as the calendar hits the month of October and the incredible diversity of India can be seen in the array of cultural and religious festivals that are celebrated differently all across the nation.
Sans doubt, the month of October ushers in a season of vibrant festivities that paint the country in hues of joy. Catch a glimpse of the most-awaited and most-popular festivals of India that fall in the month of October and November.
Navratri
The personification of nine nights, Navratri Festival in India is a Hindu festival that is dedicated to Maa Shakti, aka Goddess Durga. Celebrated differently in various regions, this religious festival includes rituals such as fasting, praying, dancing, singing; all of which last for nine days to appease the divine goddess. Devotees of Goddess Durga observe a strict vegetarian diet and abstain from alcohol and certain food condiments.
The major highlights of the festival are Garba of Gujarat and Durga Puja of West Bengal. The northern belt of the country that includes places like Jammu, Delhi, Himachal Pradesh follows the religious customs of Navratri with utmost faith. The festival holds mythological significance and has many fables associated with it. Recapitulating to the victory of good over evil, the religious significance remains static, albeit.

Dussehra
Having its roots in the greatest epic, Ramayana, Dussehra is a popular festival of India that sheds light upon the anecdote when Lord Rama kills Ravana and rescues his abducted consort, Sita from the clutches of the indomitable demon king from Lanka. Observed on the ninth day of the Navratri festival, the auspicious day connotes the victory of truth and justice.