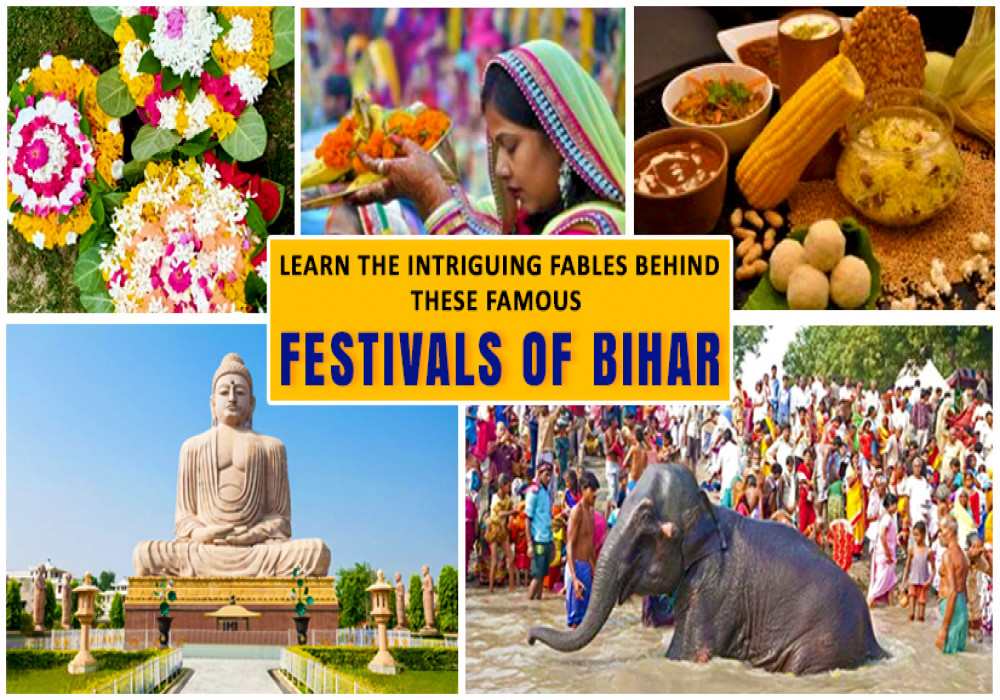 10 Famous Festivals in Bihar to Savour the Cultural Ethnicity
Festivals are a reflection of the rich diversity and also bring communities together. Feasts and festivities are tools to bring exuberance and enthusiasm to the monotonous life. While the celebrations happen all over the year in India, festivals are the time when cultures are seen at their vibrant best.
Coming to Bihar, a state where people from different religions coexist harmoniously is a true manifestation of rich culture and traditions. Festivals are the soul of Bihar and each festival has intriguing fables attached to it. Festivities here are marked with fasts, feasts, and folk songs that are peculiar to this culturally bound state.

10 Famous Fairs & Festivals in Bihar
If you are looking for some distinct and noteworthy experience of festivals in this part of the country, then here is a piece of information. Take a look:
1. Chhath Puja
Chhath Puja is the famous and main festival of Bihar. Bihar is an ancient land having deep roots in religion. Folks in Bihar, being spiritually inclined, celebrate many festivals to worship God. Chhath Puja is the only Vedic festival that is dedicated to the Sun God. The festival is celebrated twice a year, in Chaitra Maas (March) and in Kartik Maas (November). It is 4 days of festivity where people fast and offer prayers during the sunset gathering near the river banks.

They also sing folk songs and dance in praise of Surya Dev and Chhatti Maiyya. People in Bihar have immense faith in this festival and they maintain sanctity and purity in their households. It is believed that through this festival many negative energies are eradicated from the surrounding.
2. Makar-Sankranti