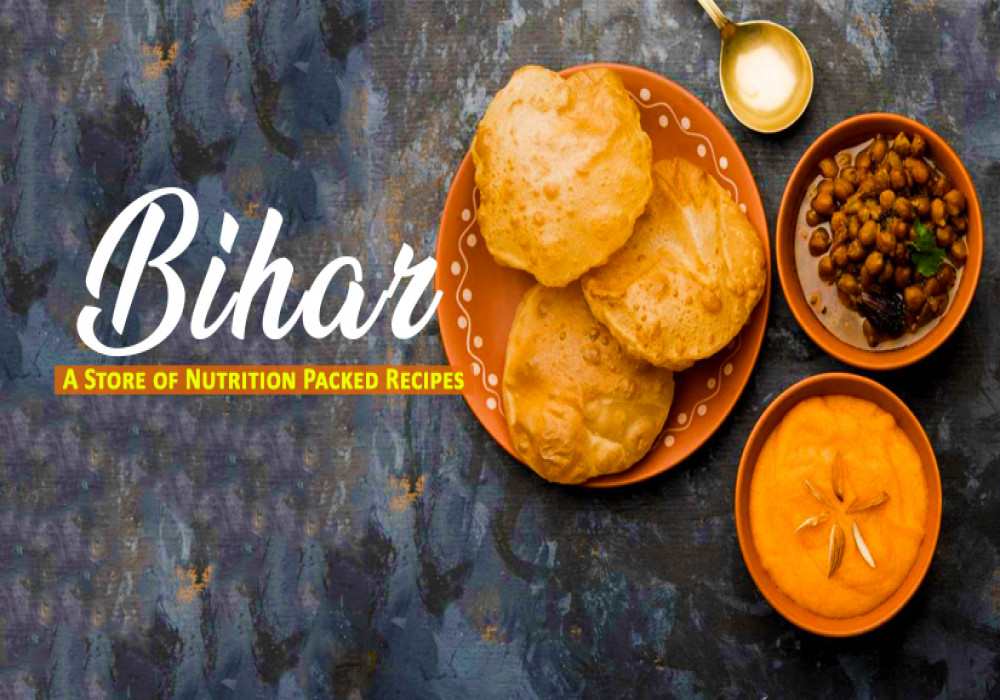 Top 12 Dishes of Bihar that are Packed with Great Taste and High Nutrition
Bihar is the place where the roots of civilization have been found, that is the reason why it is believed to be the land of sacred soil that produced the first crop ever. Beyond the significance in history, the agriculturally rich state is famous for the treasured and most authentic recipes of India that are as old as 2000 years. So rightly to comprehend, the heavenly and divine food of Bihar are an extension of its personal history.
12 Famous Food of Bihar To Try In 2021
So if you are a glutton or an avid explorer of food, then Bihar is a place for you. It is a place where you will definitely find a magnanimous range of spread that will leave you craving for more. Here is a list of 12 mouth-watering dishes of Bihar that are way beyond the staples; packed with nutrition and served with affection these are a luscious treat for foodies. Drooling already? Take a look!
1. Litti Chokha
The national dish of Bihar is Litti Chokha. It is also the regional dish of Bihar, Litti Chokha is its pride. The traditional recipe of Litti is as old as the Magadha Kingdom that has gained popularity due to its good shelf life and the technique of preparation which requires fewer resources. Healthy and rich in protein, Litti is a smoky flavored ball of wheat, filled with Sattu that is roasted on a coal fire. It is served with Chokha as an accompaniment that is the preparation of boiled potatoes and grilled eggplant. Litti Chokha is not only famous for its nutritional value but also for its incredibly delicious taste.
2. Sattu
Sattu is the staple food of Bihar. The superfood of Bihar, Sattu is now gaining popularity as it is full of nutrients and cheap on pocket. The cooling properties of this powder that is made from grinding roasted Bengal gram help to keep hydrated in the summer season. Rich in protein, fiber, calcium, iron, manganese, and magnesium, every 100 grams of this superfood contains 65 percent carbohydrate and 20 percent protein. This mighty rich food is referred to as a poor man's protein. Concocted in Sharbats or filled in Littis, Sattu is a staple for folks in Bihar that is truly power-packed.
3. Kadhi Badi