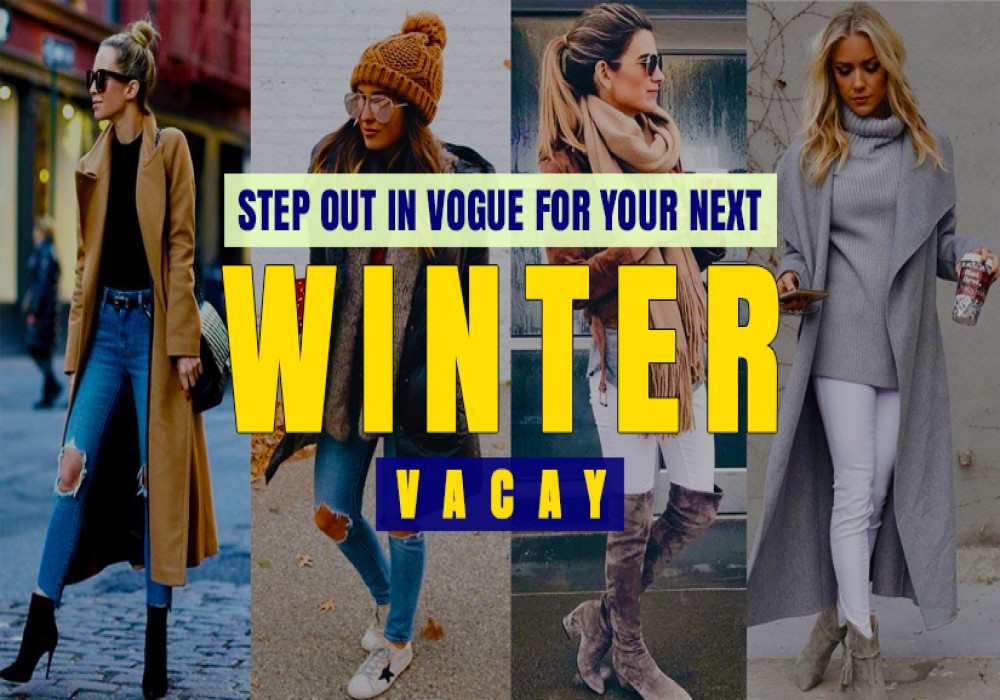 10 Winter Vacation Outfits to Channelize Your Inner Fashionista
Winter season is a time when you may find yourself a bit confused in terms of styling and donning that perfect outfit, especially while you are planning a vacation. However, the real challenge lies in covering oneself from top to bottom in multiple layers of woollens and still kill it with your charm and sassy looks.
So, keeping that in mind we at Adotrip have come up with some of the most classy winter outfit ideas so that you don't feel dull and bored while on a vacay. Let's get started.
1. Sweatshirt Hoodie
Get in your cozy and cute avatar with a sweatshirt hoodie. Not just is it warm and comfortable but also comes in a variety of gorgeous colours so that you can pick one up as per your style mantra. The best part is you can wear it for any occasion be it chilling at home while watching Netflix or maybe going for a casual get together with friends or even a date night.
2. Turtleneck Knit Sweaters with Pockets
This perfectly knitted dress lets you have that extra coverage on your neck making you feel warm and look more cool and sassy. Plus, those extra-large pockets complement the dress, even more, giving you that effortless look of a diva.
3. Casual Sweatshirt with Pockets
This look will help you turn heads in the crowd. The variety in which you can get this winter dress whether it be the colours or cheerful patterns is just too much to handle. However, the main issue, which cannot be neglected, is that it will keep you warm and stylish, acing its job as a cool winter outfit.
4. Knitted Crewneck Sweater Dress