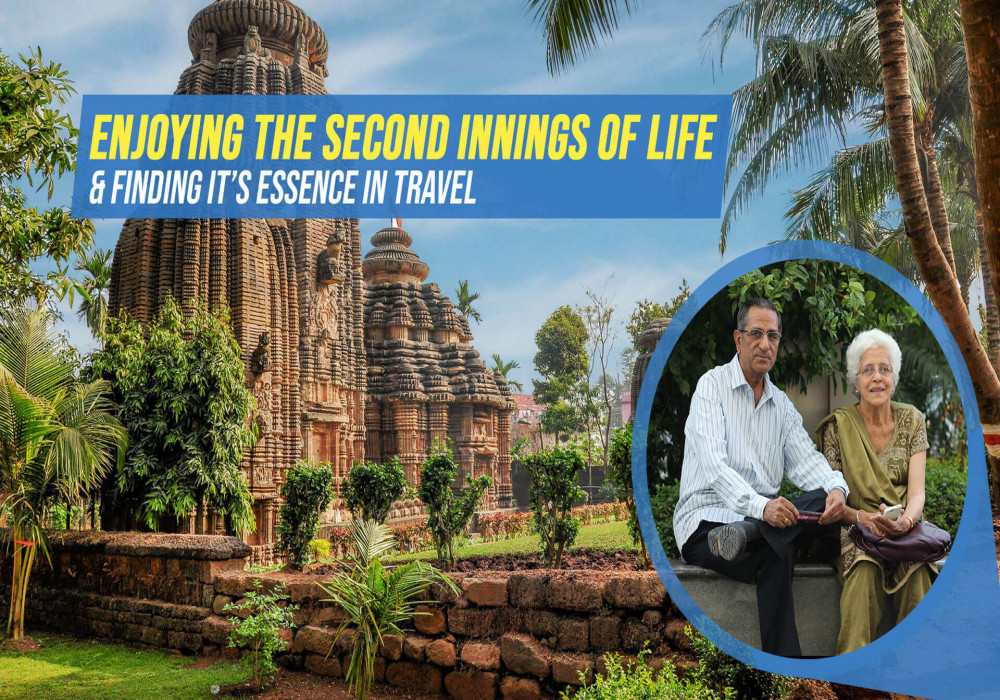 Religious Destinations - Enjoying The Second Innings Of Life & Finding It's Essence In Travel
Travelling at the age of 60 is not what most of us would perhaps love to do. Don't you think so? Rather people who cross a certain age limit generally tend to stay in their homes in the cosy comfort of their beds.
However, there is no particular age to set new goals and chase them whether it be travelling or committing yourself to anything else - be it a hobby or even a part-time job or business. Yes, many people aim to work even after retirement.
And regarding this, you can easily find a great number of examples which specifically showcase that old people too can indulge themselves in something substantial. And one such thing which can help them lead an interesting life in their second innings is travelling.
And for those who are above the age bar of 50-60, these are some of the religious destinations and some best places to explore.
Travel To The Pious Rameshwaram
Did you know that Rameshwaram is the place where the army of Lord Ram had built the Ram-Setu bridge? This place is also considered as one of the most sacred Hindu pilgrimage sites which are known for its splendid temples and tiny fishing villages.
If you are planning to take your elderly parents for a holiday trip then Rameswaram would be indeed a great choice. Atleast, for me visiting this place with my grandparents was quite an experience for me.
Just being curious I Googled Rameshwaram and devoured all the interesting text which lay before my very eyes.
It was then that I landed on a really interesting story. It goes something like this.
The Story of Lord Rama
The very word "Rameswaram" means Lord of Lord Rama.
Can you guys imagine even Lord Rama used to worship someone!
Yes, according to the scriptures, the seventh Avatar of Lord Vishnu - Lord Rama prayed to Shiva for absolving him of any sins which he might have committed during Braham Hatya by killing Ravana.
I didn't know that Ravana was Brahim. Did you?
As per the Puranas, it was specifically on the advice of the sages that Lord Rama wished to conduct a worship ceremony of Shivlingam. Regarding this, Hanuman, the chief lieutenant of Lord Ram was sent to get the lingam from the Himalayas. However, when he couldn't come back in time it was then that Maa Sita prepared a lingam made out of the sands of the shores. It is believed that this is the lingam which is present to date in the sanctum of the temple.
Impeccably Spiritual Badrinath
सदुपायकथास्वपण्डितो हृदये दु:खशरेण खण्डित:। शशिखण्डमण्डनं शरणं यामि शरण्यमीरम् ॥